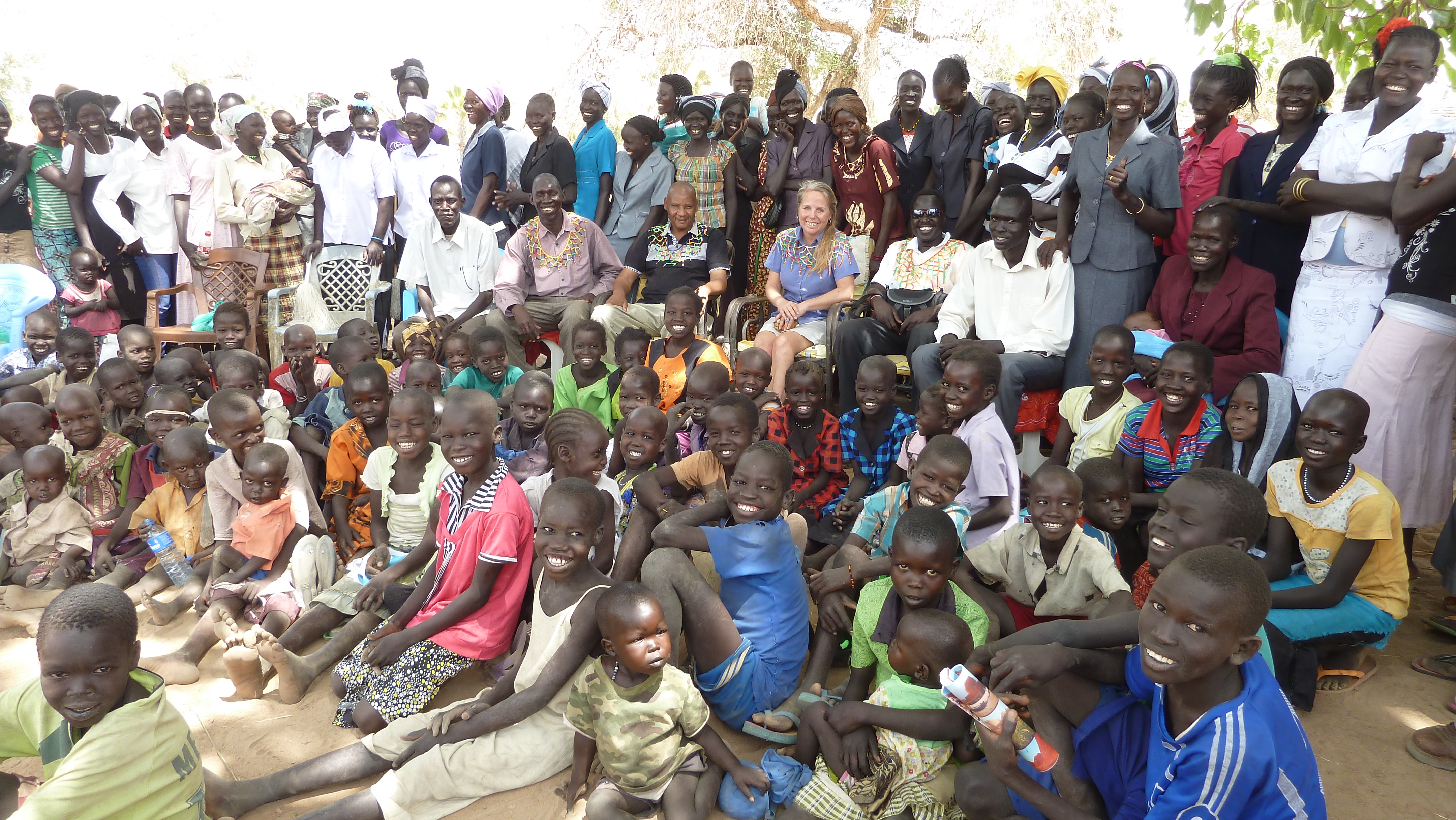 Later this year a movie about the Lost Boys starring Reese Witherspoon will be in a theater near you. Millions will go see the movie, hear the story of the Lost Boys of Sudan, cry and say "Where were we? How did this happen?"
These questions are understandable. But it may be more relevant to ask, "where are we today?" South Sudan may sound like a victory story after achieving independence on July 9th 2011. However the victors still have their hands tied behind their backs as they strive to build a new nation.
Only one of ten women and three out of ten men in South Sudan can read and write. Illiteracy is impeding the development and management of all the systems that are needed for a healthy nation. Both corruption and tribalism remain central components of the culture.
Foreign agencies and nongovernmental organizations are working hard to set up systems for South Sudan that address the desperate need for education, judicial affairs, health, safe water and commerce. However if South Sudanese citizens are not equipped to fully participate in the development and management of these systems they will not take root.
It makes sense to help South Sudan. The country needs help. This new nation is rising up out of the ashes after generations of oppression, war and genocide. However if the citizens are not equipped to develop and manage the systems their communities need, the nation will be left vulnerable and dependent. The rest of the world will not be eager to help forever.
Being able to read, write and speak the official language of your nation gives citizens the tools to participate in the governance of their society. South Sudan chose English as their national language. English allows South Sudan to interact with their neighboring allies, Kenya and Uganda as well as with the rest of the African Union and the western world. An official language helps to unify a nation. There are over 160 languages spoken in South Sudan and miscommunication has led to conflicts.
The challenge of teaching the citizens how to communicate in a new official language is made more difficult in an illiterate culture.
Traditional school systems do not address the immediate need for literacy and language acquisition for all citizens. Most funds being poured into South Sudan by USAID support the formation of a traditional school system. This is needed, but if South Sudan waits for their children to grow up and become educated so they can create and manage the systems needed today, they may not be around to see that happen.
I work with a group of Lost Boys from South Sudan, just like the upcoming movie. They came to the United States as refugees determined to get help for their country. When they recruited me they said, "Education is more powerful than weapons." We still believe this today.
Our 501(c)(3) organization is Lost Boys Rebuilding Southern Sudan, visit www.RebuildingSouthernSudan.org to learn more about us. We were focused on the traditional school route and we built a school in Malualkon in Northern Bahr El Ghazal state. While being at work in this state we saw the crippling effects illiteracy is having on development. We knew that if the community could not help manage the school we were working to establish, it would fail like so many others. We have since transformed our school into the Malualkon Community Learning Center. Anyone of any age or gender can come and learn how to read, write and speak English. Once the community is equipped with literacy we will turn the center into a traditional school. We have over 400 learners of all ages attending classes every day.
We have also launched an initiative called Literacy At the Well. We recruit, train and hire teachers in the region to teach English, as well as reading and writing to women and girls as they wait in long lines for water at well sites. Our learners return home and teach their families and neighbors the lessons they have learned at the well.
This approach has proven to be effective, sustainable and cost efficient. Sponsoring a Literacy At the Well program for an entire village costs $4000 a year. This covers the teacher's training, salary and supplies. We need to get more villages sponsored as soon as possible. The sites with Literacy At the Well are swelling with learners. We would like to bring the program to more learners throughout the region.
We are responsible with the funds we receive. We use frequent flyer miles given to us by donors, we stay in the villages we serve, not in nice hotels in the capital cities. We have a donated office space and we provide educational programs for schools in the US in order to raise the bulk of our operating funds. Ninety five percent of all donations lead to literacy programs on the ground in South Sudan. We need your help. We do not want to solve South Sudan's problems. We know the South Sudanese are capable of doing that themselves, they simply need the tools to develop and manage the systems their communities need.
We are proud to announce that Scholastic International has committed to providing books to create a public library at our Malualkon Community Learning Center in Northern Bahr EL Ghazal state. They are also providing learning materials for the Literacy At The Well program. We are grateful for this tremendous gift to the citizens of South Sudan.
Please visit www.RebuildingSouthernSudan.org to learn more. Thank you!