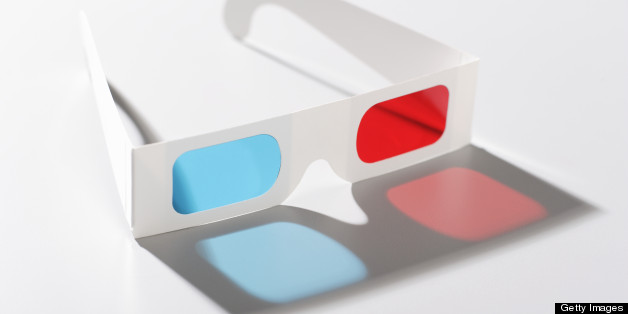 Third in the Series -- Education in the 21st Century
I've only been to a couple of 3D movies so I haven't purchased my own personalized tortoise shell Havana pattern frames yet. The few movies I have been to, I kept peering over the rims to see if I was seeing was what was really up there or did those who didn't have their super specs on miss something I was seeing? You know what I mean. Things are different depending on the prescription you have, or rather the perception you have.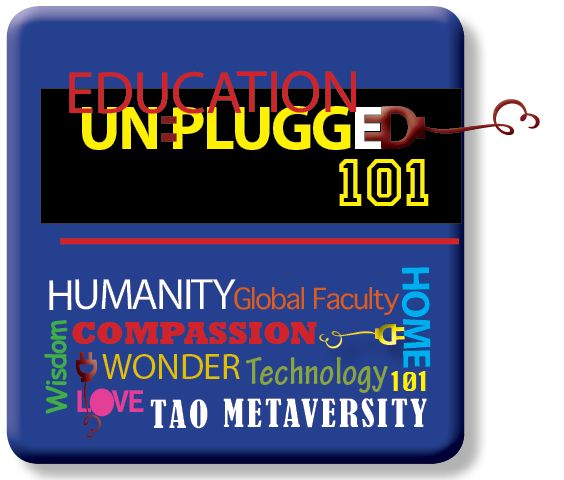 On Friday, June 7, Education Unplugged 101 will ask you to participate in the 4D -ing of education. This is a 12 week course. We'll look at the big picture by using your own special projection hardware to peer into the depths of education in the 21st century. We'll look at education through a large field of view. This will allow for a much broader 4D "stage," arguably as important in education as in 3D films.
However, conversion to 4D thinking in education can be problematic. Information in 4D isn't understood in 3D and therefore doesn't have information for a 4D perspective view. Some of us already have a 4D "engine" to convert 3D content to 4D realities which we'll need as we move into the 21st century. We'll view the current 4D technologies, (in the course we call them game changers), which run on "high frame rates" for the processing of education in the 21st century.
In this course, we'll need our 3D glasses coupled with our 4D goggles for higher understanding. If we aren't fast enough to shift gears, lag time between entanglement is possible. This can lead to strange visual effects and we may miss the technologies and dimensions available to us in the 21st century. These possible lags could compromise the vast experiential educational potential available to those already accessing their 4D vision. You might be scratching your head with this last paragraph but it holds bits and bites of relevant data swirling around our heads but only if you're wearing the advanced vision wear.
So if you choose to accept this mission, you are one of the 21st century quantum-nauts catapulted into 4D and 5D worlds for the purpose of ensuring the freedom of this spacecraft and of this crew we are all a part of.. Don't do this alone. Alert your networks of this opportunity to explore the future of now. Ping your pals, befriend your family members and invite them to participate in this 3D-5D experience of recalibrating education. Bring your good and readies and your high powered intuit chip because you are the one that will make the difference.
So in 3D WYSIWYG means: what you see is what you get. In 4D it could be: what you see is where you go, or possibly: widen your sciences it wakes your genomes or work your synapses, it wakes your genius or ... you get the picture. In this 12 week course, we'll use our lenticular lens to view technology and education as they no longer skip down the country road together. They are racing each other on the highway at speeds even our special goggles can hardly make sense of.
Register here: http://theartsorganization.com/content/education-unplugged-101