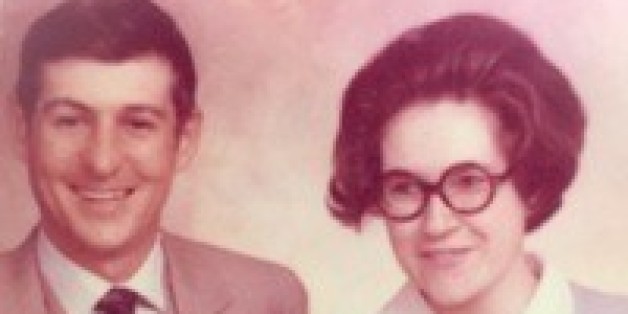 My mother lit my internal flame to work for change, and her lessons guide me every day.
My mother shattered a glass ceiling, but it began with her mother. In the early 1950's, my grandmother owned her own accounting practice and gained the respect of women and men alike. The self-educated woman could see the art and science of numbers and, with her gentle nature, she was also a shrewd businesswoman. She grew the small business into a thriving practice, groomed her daughter, and then gifted the business to my mother, who honored her legacy with great respect for more than 40 years.
My mother had a fierce drive, a value in accuracy, a keen ability to listen and a unique gift of being able to create effective solutions to challenging problems. I am often stopped by her former clients, who remind me of the impact she had on so many families. Over the years, my mother and I have talked about how we must do our small part to lift up other women -- no excuses. My mother taught me that we have a responsibility to do good work and prepare the path for others.
In the 1950's, my grandmother was a businesswoman when there were very few, if any, women in the corporate executive suites -- let alone women small businesses owners. Back then, working women made only about 60% of what men earned.
Women have since made glacial progress towards workplace equity. Nationally, women now make 78% of what men earn for the same work, on average. The Women's Foundation and the University of Missouri conducted a research project that found women in Missouri make only 71% of what men earn. The needle has only moved about $0.11 in 60 years.
So what can we do about this? Here are my mother's lessons:
No excuses. Women must be paid the same as men for the same work.
Do good work. Work with others and be a force for good. It is our responsibility to gather accurate facts, identify solutions, and build support for change in order to make a positive impact for women and their families.
Prepare the path for others. Empower the women who will lead the nation's next chapter of economic growth and invest in a stronger economy by eliminating barriers to economic security such as the pay gap.
In Missouri, one simple state-level solution to close the gender pay gap is to establish best practice guidelines for businesses to voluntarily utilize. By working with legislators on both sides of the aisle and community partners, we've increased support for pay equity legislation. I am encouraged by the unprecedented legislative advancement this year and am very hopeful that we will get this accomplished.
We will continue to chip away at the gender pay gap in order to achieve pay equity and improve the lives of women and their families. There is much more to do. And what more fitting way to honor our mothers (and grandmothers) than to close that pay gap for future generations?
How will you honor the women in your life and work for change?
My mother and I continue to enjoy endearing conversations. She is graceful, kind, and very humble. She's keeping a watchful eye on the progress of closing the gender pay gap.
I'll keep working for change for all women, Mom. No excuses.