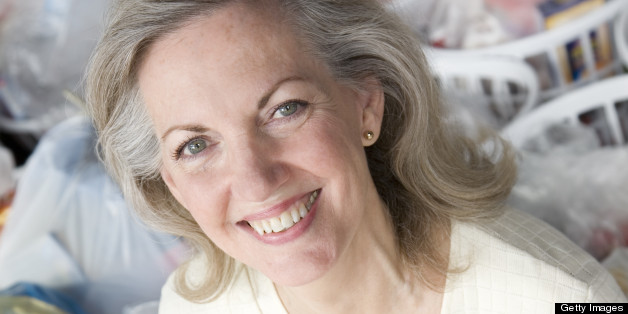 All last week we celebrated the extraordinary contributions of the 360,000 men and women who make up our Senior Corps.
From coast to coast, elected officials and community leaders have recognized the value and impact of Senior Corps -- including 45 governors who have issued proclamations for Senior Corps Week.
Last year, Senior Corps volunteers contributed more than 80 million hours of service and improved the lives of more than 1.5 million Americans. They tutored or mentored 300,000 children, served more than 560,000 veterans, and helped nearly 800,000 older Americans live independently in their homes.
Serving as Foster Grandparents, Senior Companions, and RSVP volunteers, these dedicated citizens are sharing their lifetime of skills and experience to make a difference in the lives of others.
I had the good fortune to meet some of these amazing seniors and see their impact first -hand last week.
Foster Grandparents: Shaping a Brighter Future
For the past 19 years, Willie Piper has served as a Foster Grandparent at the Travis County Juvenile Detention Center in Austin, Texas. She serves 40 hours a week, offering love and guidance to teens in trouble, helping them get back on track in their lives.
Chris Guzman was one of those teens. At a young age he started making some bad decisions and found himself at the detention center. At a recognition event in the center on Monday, Chris told me what Grandma Piper and the other Foster Grandparents meant to him.
"They would come by every morning and show me love and compassion, the way my grandmother would. At the hardest time of my life, they made me remember that there are people who care. They showed me I still had the ability to make a change, to become a different person." Chris took that lesson to heart. He is now serving in AmeriCorps with the Texas Conservation Corps and plans to become a firefighter.
One of the judges at the center described the Foster Grandparents as indispensable. "They are here every day, all day long. They are there to listen, to care, to offer unconditional love and support. It's a bond that lasts forever." When asked why they were so effective, the judge said, "It the wisdom of our seniors. They have lived through a lot and they are able to tap into these young people."
RSVP: Leading with Experience
In the chaotic hours after the fertilizer plant explosion in West, Texas, last month, residents of the devastated town sprang into action, doing whatever was needed. RSVP volunteers were some of the first on the scene, helping bring the injured to medical stations. They have been hard at work ever since, staffing call centers, managing donations, and coordinating volunteers. While touring the area with Senior Corps Director Erwin Tan on Tuesday, we heard how RSVP volunteers rolled up their sleeves to help, even as they faced the loss of their homes or loved ones.
We are committed to support the people of West in their recovery. We just awarded a new grant to nearly quadruple our annual investment in the Heart of Texas RSVP. This grant will support tutors for 450 at-risk students displaced from their schools after the explosion; help displaced nursing facility residents and their families; and support a disaster volunteer center to coordinate volunteers over the next year.
Senior Companions: Making Independence a Reality
I also had the honor of joining Utah's Lt. Governor Greg Bell in a Senior Companion site visit in Salt Lake City. We joined Senior Companion Larry Mills for his weekly visit to the home of Art Westover, a 91-year-old World War II veteran. Mr. Westover is in fair health, but was recently was declared fully disabled, and at his age spends many of his days alone.
In his weekly visits, Larry provides companionship and assistance that allows Mr. Westover to continue to live independently in his home. Larry -- who is a veteran himself -- enjoys talking with Mr. Westover about the war and his adventures in the Navy, and says his eyes just light up when they discuss these topics.
The Salt Lake County Aging Services Senior Companion program where Larry serves has had a partnership with the local Veterans Administration hospital since 1990. The program connects Senior Companions with veterans to help them maintain independent living at home for as long as possible. It's one of the many ways that Senior Corps supports veterans and military families.
For generations, seniors have been making a powerful impact in their communities, and their service is more important now than ever. Let us pay a special tribute to these remarkable seniors, who do so much to improve our communities and nation.
Wendy Spencer is CEO of the Corporation for National and Community Service, the federal agency for volunteering and service.