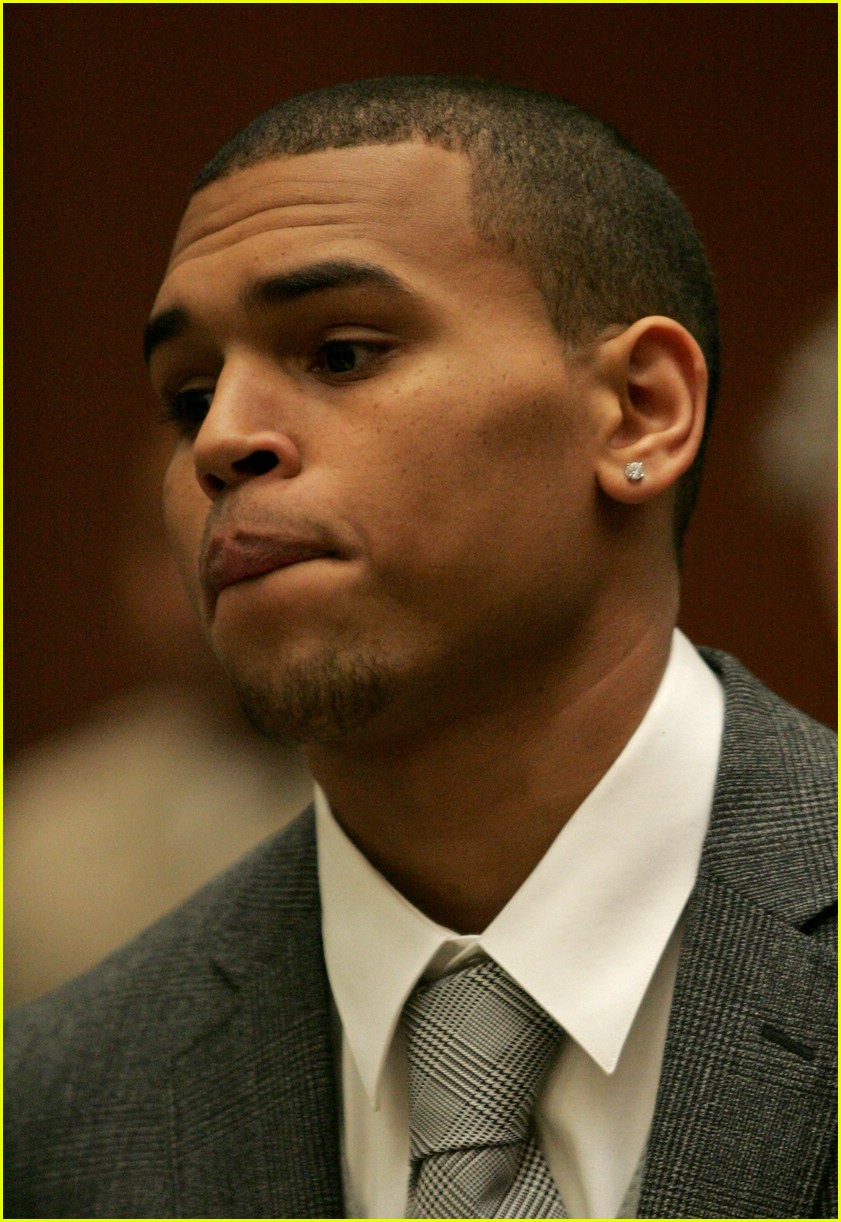 Entertainer Chris Brown, who planned to do a "Fan Appreciation Tour" in the UK has been banned from performing in the region due to his 2009 attack on ex-girlfriend and "rock star", Rihanna. Wow, first he was banned from the 2009 BET awards and now this! (How is Brown touring when he hasn't had a hit in a while? Haven't the fans from his pre beat-down days moved on to Drake?)
Some people think this is over the top, but I don't have a problem with it. One could say that banning someone from an entire cluster of countries is a bit excessive, but beating up a woman is excessive as well. And yes people should be allowed to overcome mistakes, but apparently, the UK just isn't having it. I think there needs to be serious ramifications when a person abuses someone. So I for one take no offense at the fact that when Chris Brown attempted to go across the pond, he was met with a "Hell to the naw!"
Brown isn't the only celebrity whose been told to "talk to the hand" by the Brits. Remember when Snoop Dogg was banned from the UK after multiple arrests concerning weapons and drug use? And actually, Snoop's also earned a "Naw homie" from Australia too. Listen people, not everyone is as lenient toward celebs as the good ol' USA. Even Angelina Jolie has gotten a taste of the British cold shoulder when the UK wouldn't display some of her movie posters, citing they glamorized violence. The Brits don't play. And I kinda wish the US would follow suit in some ways.
Charlie Sheen, who I will from now on refer to as Charlie "Oil" Sheen, (because everything seems to slide off this dude), is one of the most law breaking-est offenders in Hollywood and continues to get a pass. From a history that includes excessive drug and alcohol use, soliciting prostitution, and assaulting a former girlfriend, to the most recent charges of abusing his wife, that included holding a knife to her neck, "Oil" Sheen has suffered virtually no punitive consequences.
And yeah he's about to go to a little fake jail somewhere and do community service at a local theater, (life's tough!), but just prior to that moderate judgment, it was reported that "Oil" Sheen was negotiating to receive millions more in his contract for the sitcom, Two and a Half Men. So if anyone should be banned from anything, "Oil" Sheen should be banned from making any money and being able to practice his "craft", at least until there is a demonstrated commitment to living a life sans knife wielding.
I think Hollywood can very easily find another white guy in his mid-forties who looks like he's in his fifties to deliver slurry lines while smirking for the camera who doesn't do drugs and threaten his wife (allegedly) to play the perpetual bad boy/ladies' man. (And actually, "Oil" Sheen isn't even all white having been born Carlos Irwin Estevez. So he's also guilty of passing.) But, back to Brown...
Clearly the physical melee between Brown and Rihanna is going to be a tough one for the young entertainer to live down. Rihanna's career even seems to be indirectly affected by it as her pop star shine seems to have dimmed a bit, (particularly after she blatantly attempted to manipulate the media by telling her story of the abusive incident conveniently right before her latest album "dropped".) But it is unclear just how long Brown will have to live under the shadow of the demons he unleashed last year. Hopefully being banned from the UK will serve as just another opportunity for Brown to accept and love himself, and continue to do the work to become the man he was created to be.