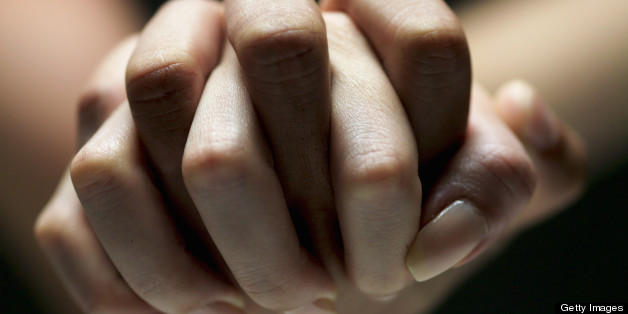 This week, I'm thrilled to interview playwright, author and producer Anna Fishbeyn Ph.D., whose latest show, Sex in Mommyville, is shattering all the myths around women, motherhood and modern relationships. Sex in Mommyville has played at the Flea Theater and in numerous other New York venues to sold out audiences and brilliant reviews. Anna is currently developing the play for its off-Broadway debut.
1. You've got some serious degrees under your belt, including a Ph.D. from Columbia University. Shouldn't you be teaching in a classroom somewhere and not starring in a self-written show called Sex in Mommyville?
A couple of years ago, I remember watching a show on TV where mothers talked about their non-existent sex lives. One woman said, "I've gained so much weight since giving birth, I don't think I'm attractive, and that has made me lose interest in sex." Another women complained: "there's just no time, I have too much to do and I'm so tired and he still wants it, but I don't want it anymore."
I had just given birth to my daughter, I didn't have a nanny, my husband had incredibly long hours, my parents were in another state and I was always alone. I was considering taking a teaching job and had just begun working on a novel when I came up with a radical idea: "Wouldn't it be fun to write about moms and sex instead?"
I turned the job down, put the novel aside, and in between diaper changes and breastfeeding, I wrote essays about being a young, lonely mom in New York City, one of which became Sex in Mommyville. It was the story of a couple with children, trying to have sex against all odds and failing, and also about women's hang-ups and guilt about their own desires.
2. Many of us saw ourselves as sexually powerful beings before marriage and motherhood. In your opinion, why does that change as we head into 40 and beyond?
Despite how the media portray us, I believe women blossom as they get older and become more confident about their sexuality than they ever were in their early 20s. The problem is that our society is terrified of aging and gaining weight and not being perfect (and by perfect, I mean a woman who's already been photo-shopped and cut down two sizes on the cover of Vogue or Elle magazine). As soon as that first set of wrinkles sets in or the baby weight doesn't disappear, we lose interest in sex because we've been programmed to believe that we're no longer attractive.
Our sexuality becomes so deeply and misguidedly tied up in our looks that we cannot feel sexual until we feel we look good. To be powerful sexual beings, we need to be able to separate our desire from what society dictates to be "desirable."

3. I get criticized frequently for writing about sex, as I'm sure you do, from both men and women who say we should keep it in the bedroom. Why are women, particularly moms, so reluctant to talk about our sexual needs and frustrations?
We don't talk about our sexual needs and frustrations because the minute we say the word, "sex" out loud, especially if we're past the age of 35 and have children, we fear being called a whore or a pervert or shunned by our social circles. Mothers especially are held to high standards of self-sacrifice and familial devotion.
When I started performing Sex in Mommyville at the Flea Theater, I had difficulty actually saying the title, because people instantly made assumptions about the show or about me. And I knew why: I had paired two words, "sex" and "mommyville," that in most people's minds should not co-exist or if they do co-exist, should not be discussed outside the bedroom. To this day, female sexuality is considered inappropriate. However, it is "appropriate" for us to look sexy, to dress alluringly, to appear available -- but only for the male gaze, not our own.
4. What do you want people to take away from your show, Sex in Mommyville?
Sex in Mommyville is about one woman's struggle to discover who she is after giving birth to two children -- and to NOT disappear from society. She's fearless in her battles with her husband, uncompromising in her love for her children, ambitious in her art and eager to live as a sexual being.
But Sex in Mommyville is also the story of her husband, a responsible, loving man trying to do his best to keep everything together: to please his wife, his children and his in-laws while juggling a demanding career. And most happily, the play is a comedy, it's about the laughter that relieves us from ourselves and forges compromise, allowing us to connect to one another as human beings.