From crabs in Red Hook to pizza in Bushwick, there are plenty of great eateries all over Brooklyn. Check out our list below of some of the best restaurants in the borough from Williamsburg's Nitehawk Cinema, where you can enjoy dinner and a movie at the same time, to Dinosaur Bar-B-Que, which now serves up its famous barbecue in Park Slope. Read through for more reasons you should make the trek to Brooklyn to dine.
Bark
You can find hot dogs all over the city, from street vendors to baseball stadiums. But if you want a more creative dog, head to Park Slope's Bark.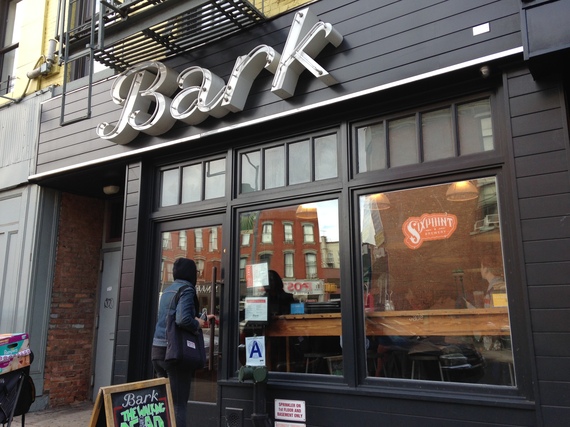 ....
Bliss Grand
Like the name implies, Williamsburg's Bliss Grand serves blissfully delicious vegan food -- including the cumin-spiced Two Fisted Lentil-Beet Burger.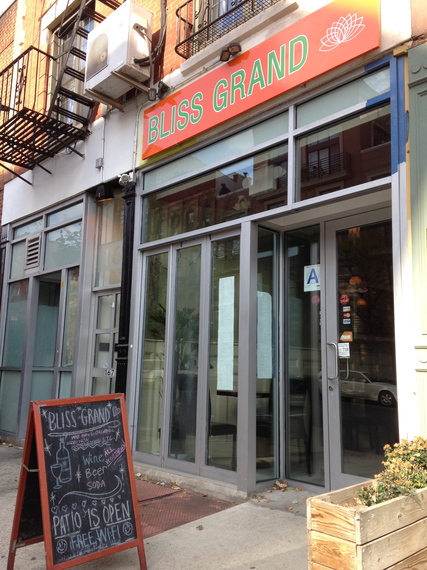 ....
Brooklyn Crab
Brooklyn's Red Hook neighborhood feels like a veritable beach community -- especially at Brooklyn Crab, a massive outdoor seafood palace serving up four kinds of steamed or boiled crabs. (Courtesy of GuestofaGuest.com)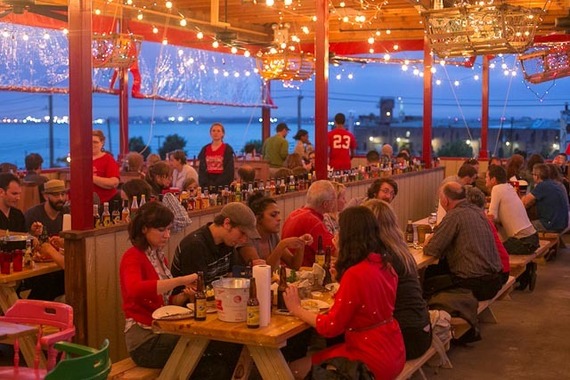 ....
Dinosaur Bar-B-Cue
Dinosaur Bar-B-Cue's Park Slope location brings its finger lickin' good barbecue to the BK.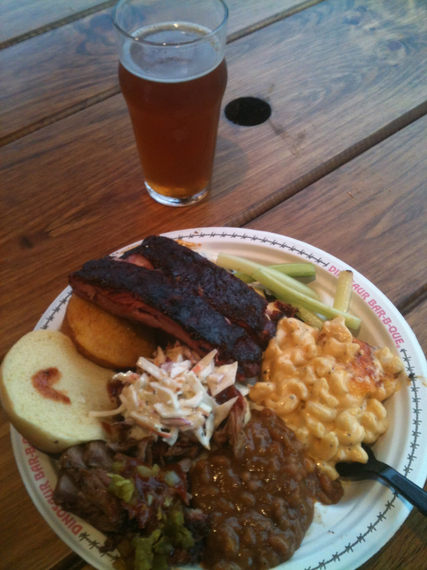 ....
Nitehawk Cinema
Most movie theaters offer popcorn and soda at the concession stands -- at Williamsburg's Nitehawk Cinema, moviegoers can enjoy a full meal with beer and cocktails from the lobby bar. (Courtesy of Nitehawk Cinema)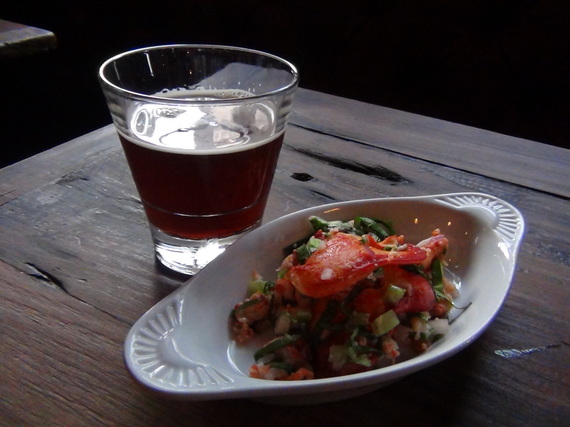 ....
Pies 'n' Thighs
Pies 'n' Thighs, a no-frills Williamsburg joint, serves up expertly fried chicken and plenty of pie.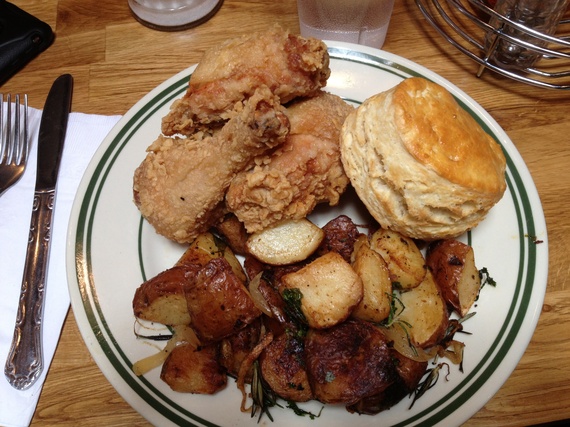 ....
The Pines
Restaurants like The Pines have been popping up in factory-filled Gowanus, making it a new go-to destination for Brooklyn eats.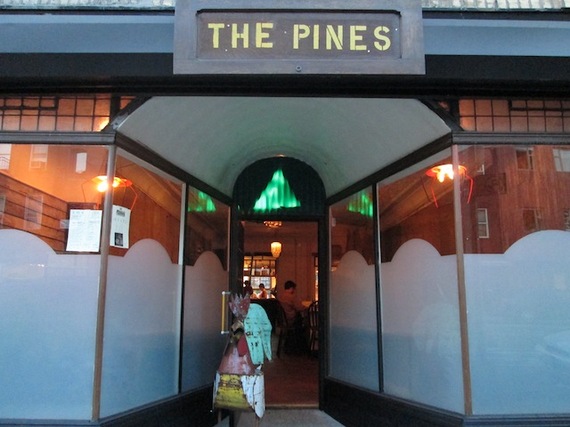 ....
Roberta's
Laid-back cool is the vibe at Bushwick's popular pizzeria, Roberta's.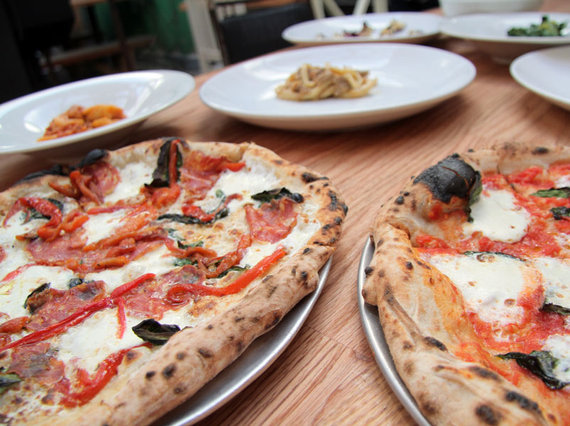 ....
Saul
It's only natural to follow up an afternoon of fine art with an evening of fine dining and Saul's Brooklyn Museum location makes it easy to enjoy both in the same spot.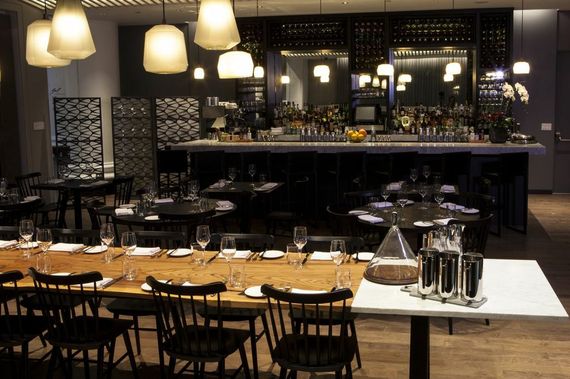 ....
Waffle & Wolf
Waffles are great on their own, but add walnuts or jalapeños baked inside and chicken or peanut butter heaped on top and you've got Waffle & Wolf -- home of the weirdest, yet greatest sandwiches in Williamsburg.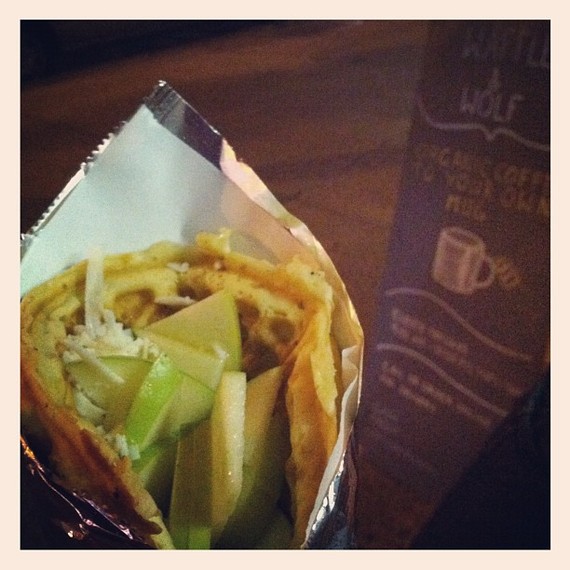 --
Find more tips and travel ideas at www.wheretraveler.com.
More from WhereTraveler.com: