By Christine Tusher for Where
San Francisco is well-known for its culinary tradition, but locals also have a hard time saying "no" to a well-crafted cocktail ... especially when drinks are discounted. Here are 10 bars that put the "happy" in happy hour.
1. Two Sisters Bar and Books
This relaxed neighborhood spot serves up $3 beers, $5 cocktails and $5 house wine not only on weeknights, but on weekend afternoons as well. Tu-F 4-6 p.m.; Sa-Su 1-4 p.m. 579 Hayes St., San Francisco, 415.863.3655
2. Blackbird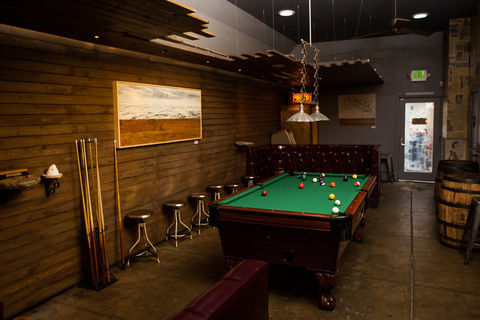 Sip $3 well drinks and drafts until 8 p.m. on weeknights as you shoot pool or lounge in a plush leather booth at this classic San Francisco watering hole. M-F 5-8 p.m. 2124 Market St., San Francisco, 415.503.0630
3. Lightning Tavern
Join thirsty locals in Cow Hollow for a lightning round at this boisterous bar. When the bartender rings the bell, already discounted drinks drop to just $1 a pour for the next 10 minutes. Tu-F 4-7 p.m. 1875 Union St., San Francisco, 415.704.1875
4. Uva Enoteca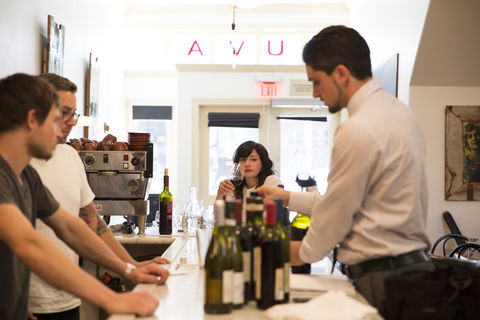 No time for Napa? Head to this neighborhood gem for 8-ounce carafes of Italian wine for just $4, plus $1.50 drafts. M-Th 3-6:30 p.m.; Sa-Su 3-6:30 p.m. 568 Haight St., San Francisco, 415.829.2024
5. Alta CA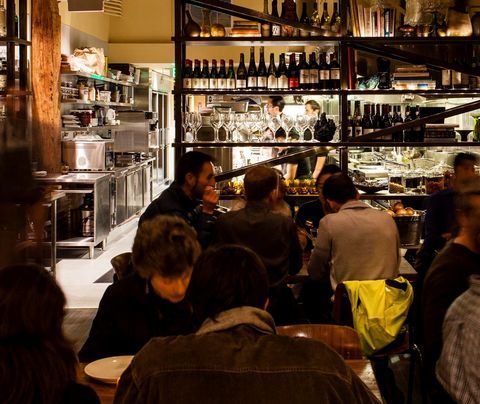 Feel like a city insider as you sip $5 off-menu wines within walking distance of San Francisco's Civic Center at this sleek Mid-Market restaurant. M-F 3-6 p.m. 1420 Market St., San Francisco, 415.590.2585
6. El Rio
This Bernal Heights classic gets the award for SF's longest happy hour, which includes free oysters on Fridays. All day M, Tu-F 1-8 p.m. 3158 Mission St., San Francisco, 415.282.3325
7. Jones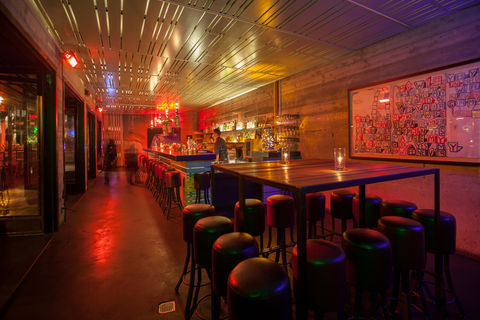 Rub elbows with financial types at this expansive outdoor patio bar, which features $5 cocktails and wine, plus $3 beers during happy hour. Tu-Th 5-7 p.m. 620 Jones St., San Francisco, 415.496.6858
8. Chambers
Party like a rock star at this swanky bar, which is housed in SF's iconic Phoenix Hotel. Beer, wine and gourmet bites (think chicken liver pate) are all $5 during happy hour. Tu-F 5-7 p.m,. 601 Eddy St., San Francisco, 415.829.2316
9. Comstock Saloon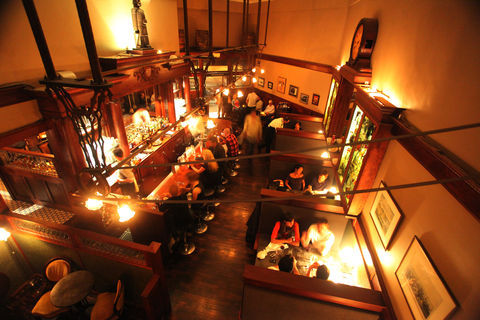 Located on SF's historic Barbary Coast, this upscale bar successfully walks the line between old-timey and effortlessly cool. Happy hour specials include $6 shot-and-beer combos and $6 Derby cocktails. M-F 4-7 p.m. 155 Columbus Ave., San Francisco, 415.617.0071
10. La Mar Cebicheria Peruana
This waterfront bar and restaurant near the iconic Ferry Building boasts the best pisco sours in the city. And they -- along with a host of other cocktails -- are just $6 during happy hour.
M-Su 3-6 p.m. Pier 1.5, The Embarcadero, San Francisco, 415.397.8880.
----
More from WhereTraveler.com:
(Photos courtesy of the restaurants; Michael Mina ©Yamila Lomba)