If there was ever a city to love and admire for its panache and perseverance, it is certainly New Orleans. Our collective hearts ached for the destruction that came with Hurricane Katrina, and our spirits soared when the New Orleans Saints won the Super Bowl. Now just as the city was taking a full breath to celebrate its reawakening, the Gulf Oil Spill has devastated tourism again.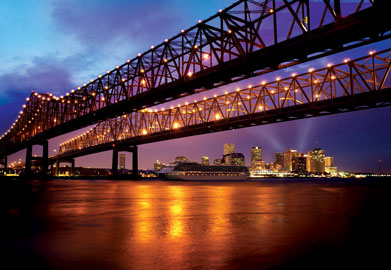 Still, New Orleans has a story to tell of exuberance, passion and pluck as they invite everyone to "Come Out and Play." The weather's fine, the seafood gumbo is simmering, and they won't stop the party for a bit of oil miles away. As Louisiana's fishing waters reopen (70% of the coastline is outside the spill area and not in closure zones), the city is broadcasting the promise that visitors will find great promotional rates, spirited festivals and of course, incomparable Cajun and Creole cooking in New Orleans this summer.
Here's a look at upcoming events and festivals that will have you packing a bag and heading to New Orleans for a rip roaring good time.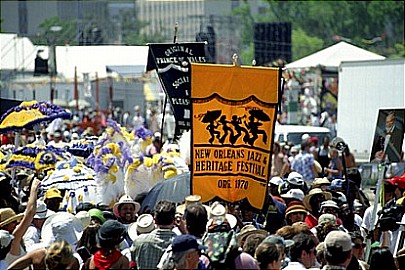 The storied hotels of New Orleans are pitching in with great promotional offers as well. Visit the Conventions and Visitors Bureau to see a full listing of Discounts and Deals to entice you to start planning your trip. For everyone who loves jazz, blues or dixieland; beignets, gumbo or jambalaya, there has never been a more important time to visit the fine folks of New Orleans. The welcome mat is out, the band is tuning up and the pot is on a simmer. New Orleans is ready to welcome you to the party!