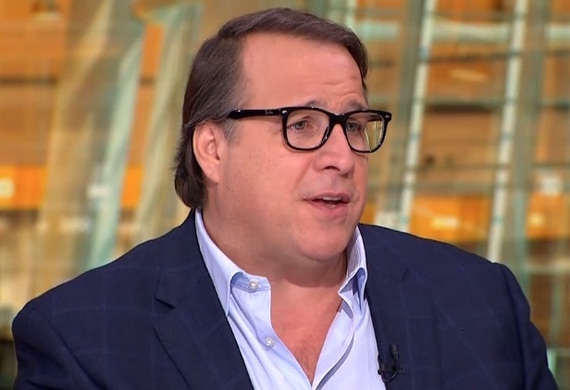 Pictured: Tribune Publishing chairman Michael Ferro
If nothing else, Gannett's $864 million takeover bid has exposed Tribune's farcical operations under chairman Michael Ferro. But instead of Titanic hitting the iceberg by accident, Ferro is aiming for it.
Gannett's $15 offer represented a 99% premium to Tribune's shareholders at a time when the newspaper industry is in chaos and Ferro angrily spurned it in favor of his own highly speculative vision. To fend off Gannett, Tribune pulled a fast one on shareholders by issuing 4.7 million shares to Ferro-friendly Patrick Soon-Shiong's Nant Capital and diluting shares. Ego's folly takes few prisoners.
Four years ago, Soon-Shiong pulled an almost identical stunt in his biotech company's failed deal with toymaker Jakks Pacific. Shares have tumbled 54% since the NantWorks deal was announced.
Two of Tribune's major shareholders, Oaktree Capital and Towle & Co, have called this financial gymnastics out for what it is: brazen self-interest.
According to the LA Times, Gannett reported that, during a May 12 meeting, Ferro said he wanted a "significant role" in the company post-closing and he was unwilling to engage in the process unless he got "a piece of the action."
Note to Tribune shareholders: you have been warned.
As a Chicagoan, I was forced to watch Ferro sink what was left of the Chicago Sun-Times. In 2014, Ferro pressured the paper's editorial board to reverse its three-year-old no-endorsement policy and support one lone candidate for public office: now Governor Bruce Rauner. Rauner, a former Chicago Sun-Times owner, invested millions in Ferro's then ailing Merge Healthcare.
Ferro's ethical conflicts were on display again when longtime Sun-Times political reporter Dave McKinney was demoted for co-authoring a piece about Rauner's nasty intimidation tactics against a former employee.
Consider the Sun-Times as an encapsulation in miniature of Ferro's poor media and business stewardship: blatant conflicts of interests, censorship, a pathetic audience-draining news website, a tabloidy failure called Splash, and mass layoffs of reporters, editorial board members, and photo staff.
With this track record, how could Tribune's shareholders think that Ferro could ever guide this company into the future? His "publishing" experiment left the company in shambles. He couldn't even build a Sun-Times website!
Just in the first few months of Ferro's tenure at Tribune, history again repeated itself. Three weeks after Ferro became Tribune's largest shareholder, Justin Dearborn, the head of Ferro's Merge Healthcare, became CEO.
Yes, that Merge Healthcare.
In April, Tribune purchased Splash from Sun-Times and made its ethically challenged editor, Susana Homan, the new publisher and editor of Chicago Magazine. Homan was questioned for accepting pricey gifts from Tiffany's in return for infomercial-style reports on Chicago's local FOX affiliate.
Is this the kind of 'public trust' Soon-Shiong claims he is preserving with his $70.5 million investment? How could the public possibly trust any of this?
And why should the public or any shareholder entrust these three health care tech investors with Tribune's future? What credibility do they have in the world of publishing? Ferro's abysmal track record at the Chicago Sun-Times?
Ferro's Tribune has already hit the iceberg. I'm just waiting for it to sink.