A couple of weeks ago a fire tried to eat our town.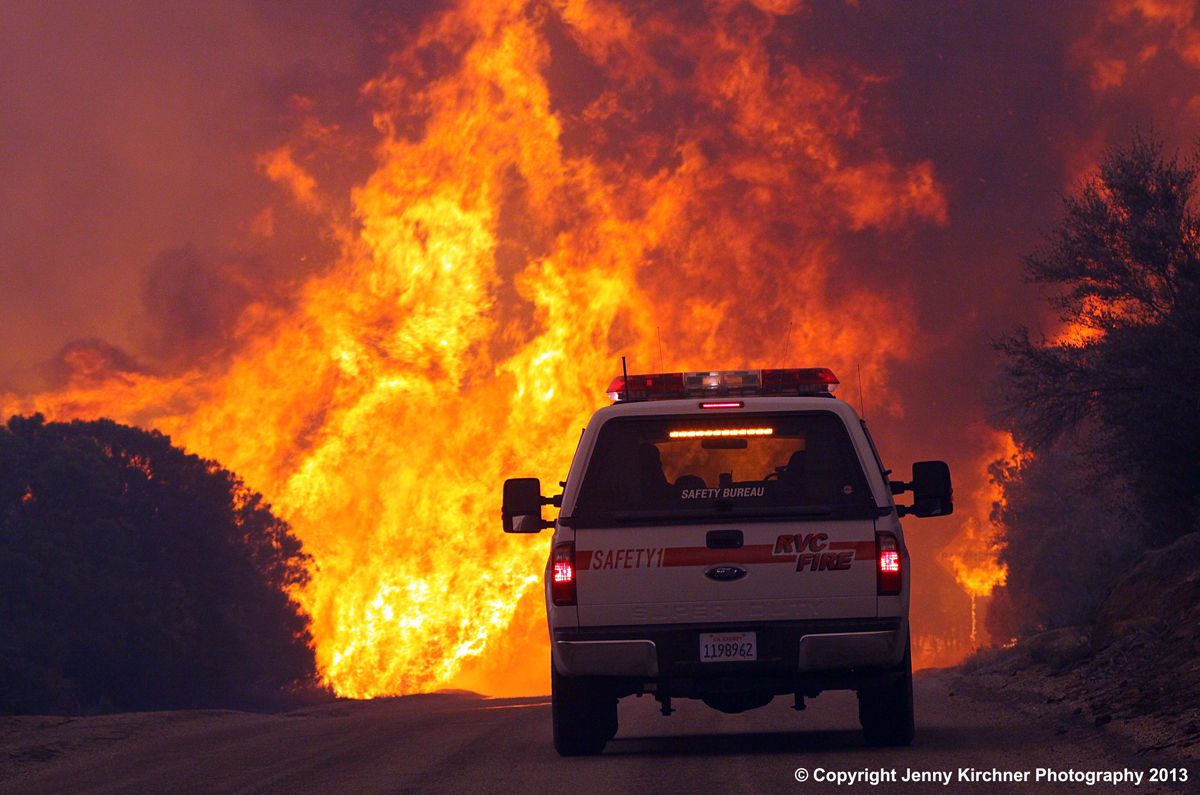 You may have heard about it on TV. My mother called from 3,000 miles away to say Brian Williams had reported our evacuation on the NBC Nightly News, which I assume meant I wasn't imagining things.
The raging mountain fire that almost devoured Idyllwild, California, was covered continuously for days by every major media outlet, until the story was doused by a newborn baby who'd decided it was time to pop out of the Duchess of Cambridge. News cycles push forward, as they must. I wasn't surprised when journalists moved on, rushing to cover the royal birth. I was surprised to learn that billions of viewers can, in fact, simultaneously breastfeed off a single, 8-pound prince.
But that's a different kind of natural disaster.
Idyllwild is what's known as a "sky island." Poetic as it sounds, this is actually a geological term, describing a mountain locale of such extreme altitude its ecosystem is radically different from the surrounding lowlands.
Idyllwild's unique ecosystem, located 6,000 miles above the desert floor, could exist nowhere else. In a single zip code, an astounding 3,980 indigenous life forms populate the hills: Mormons, stoners, Zen Buddhists, lesbians, lesbian Zen Buddhists, authors, teachers, artists, mechanics, musicians, dropouts, bikers, hikers, born-agains, Deadheads, soccer moms and us.
Everyone seems to get along. Occasionally they even cross-pollinate. It's enough to make Rush Limbaugh's head explode. He should visit.
Where else, on 4th of July weekend, could a dad ask his 12-year-old, iTune'd daughter to join him for a live, outdoor big-band concert and have her say, "Big band! Let's go!" Not because she's a fan of swing music. But because she knows something really odd and unexpected is likely to happen. And it does, the moment Ken Dahleen and His Big Band Staff's slick, tuxedoed Sinatra clone starts to croon "Fly Me To The Moon." And a dreadlocked member of the audience becomes so inspired that she and two friends spontaneously rise from their seats and begin hula-hooping at the foot of the stage.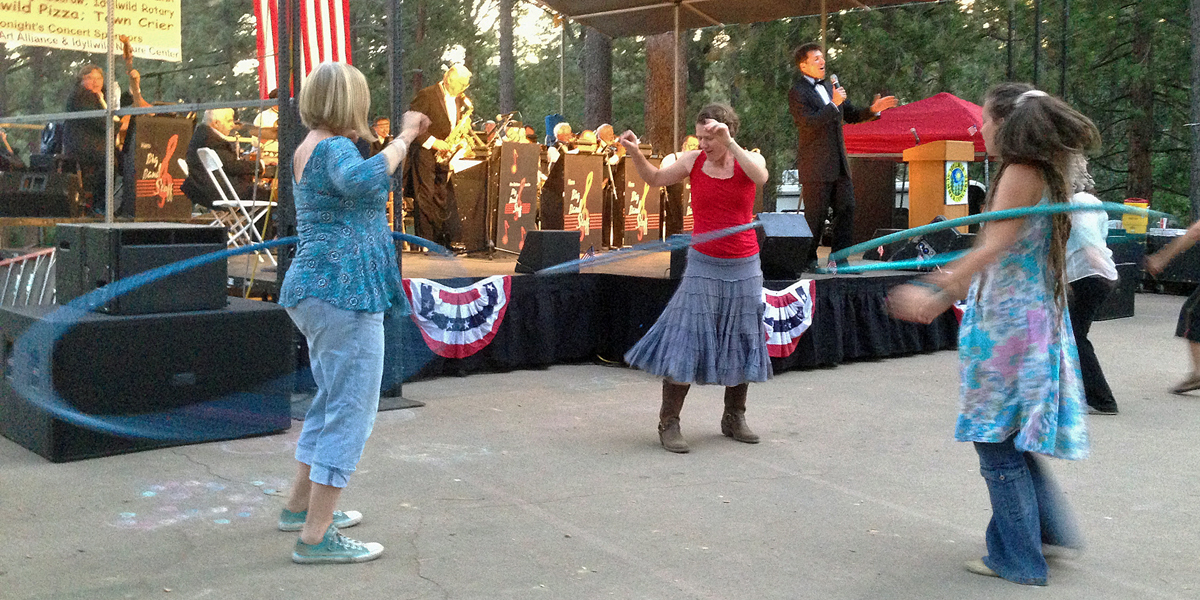 Idyllwild. Where worlds collide and everybody's happy.
When a massive mountain fire threatens such a place, its people band together. The dreadlocked join hands with the Mormons and the concert saxophonists and everybody moves into high alert, together.
I'd dropped our kids off at sleep-away camp on Monday morning. Kelly had work commitments in Los Angeles, so I was looking forward to a rare five days alone in the mountains, writing.
On the way up the hill I noticed a tiny plume of smoke amid the pines. Never good, but not unusual this time of year, especially in the dry heat of July.
When I arrived in town, I immediately checked the website of our local paper. (Idyllwild Town Crier: "Almost all the News -- Part of the Time.") A small fire had broken out, jumped the highway and grown to twelve acres, a couple of miles east of town. Local firefighters were on the scene. Updates to come.
Two days later, the plume had become a raging wildfire, consuming 14,200 acres. The closest flames hadn't pierced the perimeter of town, thanks to lucky winds and a massive crew of firefighters now pouring in from all over the state. According to fire officials, Idyllwild was under no immediate threat.
When I drove into town for groceries that morning, the sky was a bright blue over the Fairway Market. But once I pulled into the parking lot, I noticed lots of people rubbernecking in the opposite direction.
I parked, got out of my car and immediately saw why everyone had their phones out, taking pictures. Tahquitz Rock, the massive granite landmark that towers over the town, seemed to be belching smoke. Gargantuan amounts of smoke. Unholy combinations of orange and gray, fanning up and out in all directions.
The sight alone was terrifying enough, without factoring in the legend of Tahquitz Rock.
It's been told and retold for 3,000 years, this Native American tale. It centers on this Cahuilla shaman named Tahquitz who got all cocky with his black magic and -- unfortunately for his tribe -- made what my son would call a "major red decision." As a result, Tahquitz turned crazy/evil, transforming himself permanently into a shape-shifting demon bent on terrorizing his own people.
What to do?
Enter the tribe's noble chief, Algoot, who rose to the challenge. After a brutal battle, Algoot managed to vanquish Tahquitz, who now lay dead. But this being a legend, it turned out his evil spirit wasn't dead at all. It somehow managed to shape-shift out of Tahquitz's funeral pyre into a terrifying smoke demon billowing hundreds of feet into the air over the massive granite stone. The tribe was terrified. Their savior Algoot had been mortally wounded in the battle. Still, being a hero, before croaking, Algoot managed to rise up, grab the demon Tahquitz by his huge, smoky neck and fling him into the giant rock, where he lives, trapped to this day, inside the huge granite landmark.
And where, that morning, from the parking lot of the Fairway, it looked like Tahquitz had come out from under his rock for a really smoky stretch.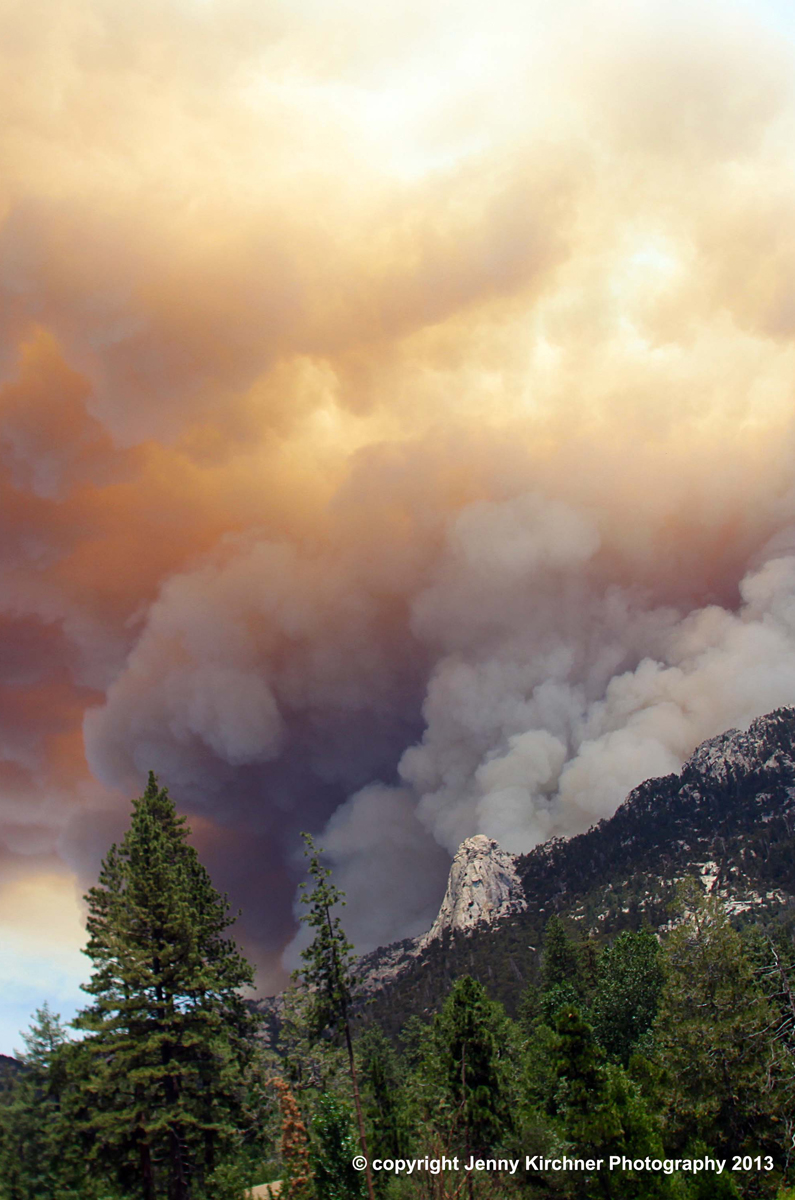 As I pulled out my phone and shot a video to send Kelly, I told myself that maybe once we were all done taking his picture, Tahquitz would get bored and go back to sleep for a couple more decades. Trying to act as if that's what was going on, that this was some legend come to life instead of a real-life inferno blazing just over the ridge.
Which may explain why I went home and made brownies.
On the advice that there was no impending threat to the town, I had arranged to meet friends that night at the Wednesday night potluck held every week on the campus of the Idyllwild Arts Academy. They won't let you in unless you make food and bring it with you. Though I'd never made brownies in my life, that morning I'd run across something here in The Huffington Post called "The Only Brownie Recipe You'll Ever Need." That's why I'd gone to the Fairway, to pick up the ingredients.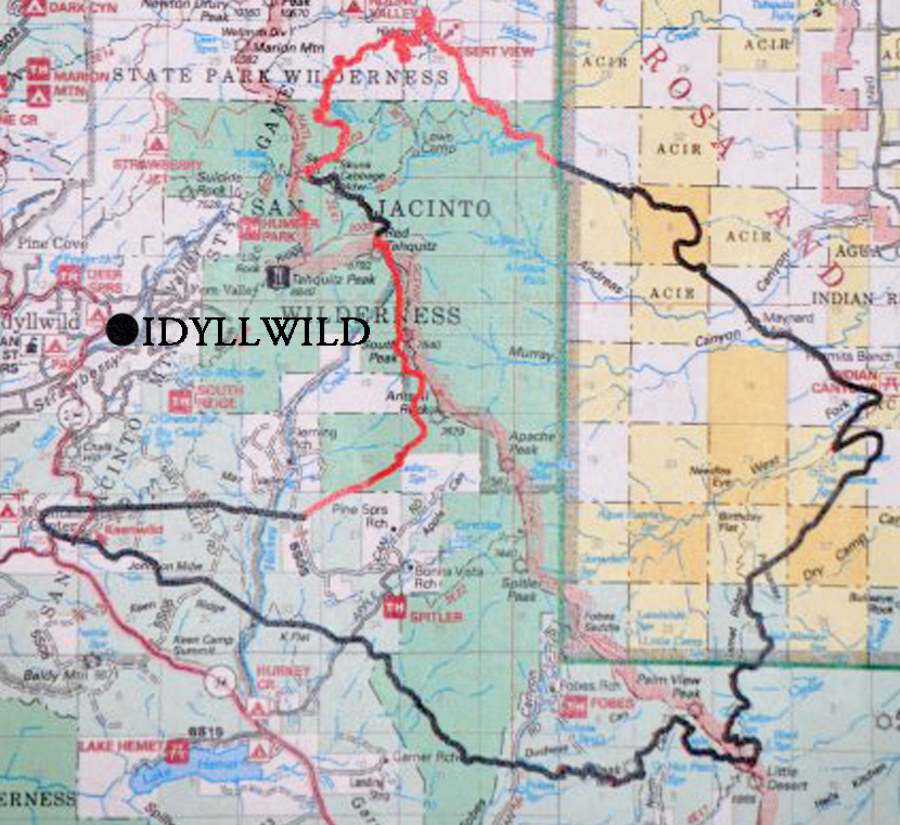 A few hours later, after pulling my brownies from the oven, tasting them, agreeing this really was the only brownie recipe I'd ever need, and cutting them into squares, I got a phone call. The entire town of Idyllwild was being evacuated.
Even though the flames were still two miles from town, Idyllwild was now 50 percent surrounded by fire. The most recently updated map issued by fire officials showed a out-of-control blaze -- over 22,000 acres now -- that really did look like a rabid dog trying to eat our town.
Our evacuation started off "soft," which meant I had time to get whatever I could fit into our minivan before leaving. When time is extremely limited, it's interesting just how quickly instinct kicks in and makes decisions for you.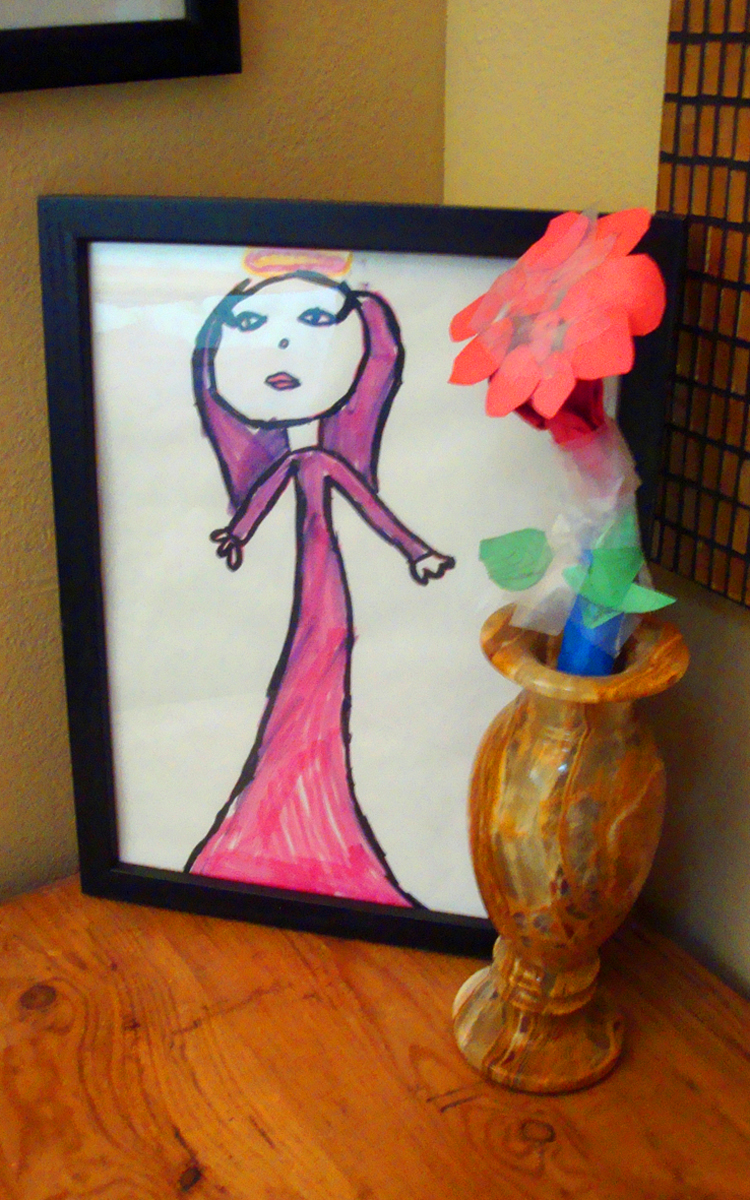 What I left behind:
What I took:
the red construction-paper-and-pipe-cleaner flower our son James built and handed to me, for no reason, one autumn afternoon in Idyllwild
an angel our daughter Elizabeth drew at preschool, possibly my favorite piece of art on the planet
a butt-ugly brown marble vase I bought at a Grand Canyon gift shop during a cross-country driving trip with my dad (a vase that magically became beautiful the moment I stuck James' paper flower inside)
the only heirloom I own that was my grandfather's, a quilt made by a medical patient in lieu of payment during the Depression
three spectacular watercolor paintings by my mother
every other stitch of art in the house, most of it made and given to us by friends over the years
souvenirs from the world travels of Kelly's mom and her consort, Peter
every family photo in the house
every class art project from Larchmont Charter Elementary School -- most of which we vastly overbid for -- including: James' 2nd grade Speedy Bee chair, some kind of mixed-media sunflower paintings and a chunk of plywood featuring the hand-painted initials of every member of Elizabeth's entire 2007 kindergarten class
one rope hammock
the brownies
In controlled settings, fire provides some of life's greatest pleasures. Where else could so many of us, who otherwise wouldn't, get lucky? Because who doesn't look hotter in the glow of a bonfire?
Uncontained, fire's a bitch.
Not to imply that I associate fire with gender. Even though I do. But only because whenever I visualize a brutal, flaming force of nature bent on destroying innocent life I can't help but think of my seventh-grade English teacher, Miss Dunphy. (Though her obituary listed a death due to natural causes, she was such an incendiary educational sadist I'm pretty sure she left the planet by spontaneously combusting.)
Driving down the hill to stay at my cousin's home, our family treasures in the back of the minivan, I got my first good look at the massive scale of the flames and and their destruction. I continued past Garner Valley Ranch, which thousands of firefighters were now using as their headquarters. There were tons of fire trucks along the highway, as well planes and helicopters dropping water and fire retardant into the mountains. A sobering sight.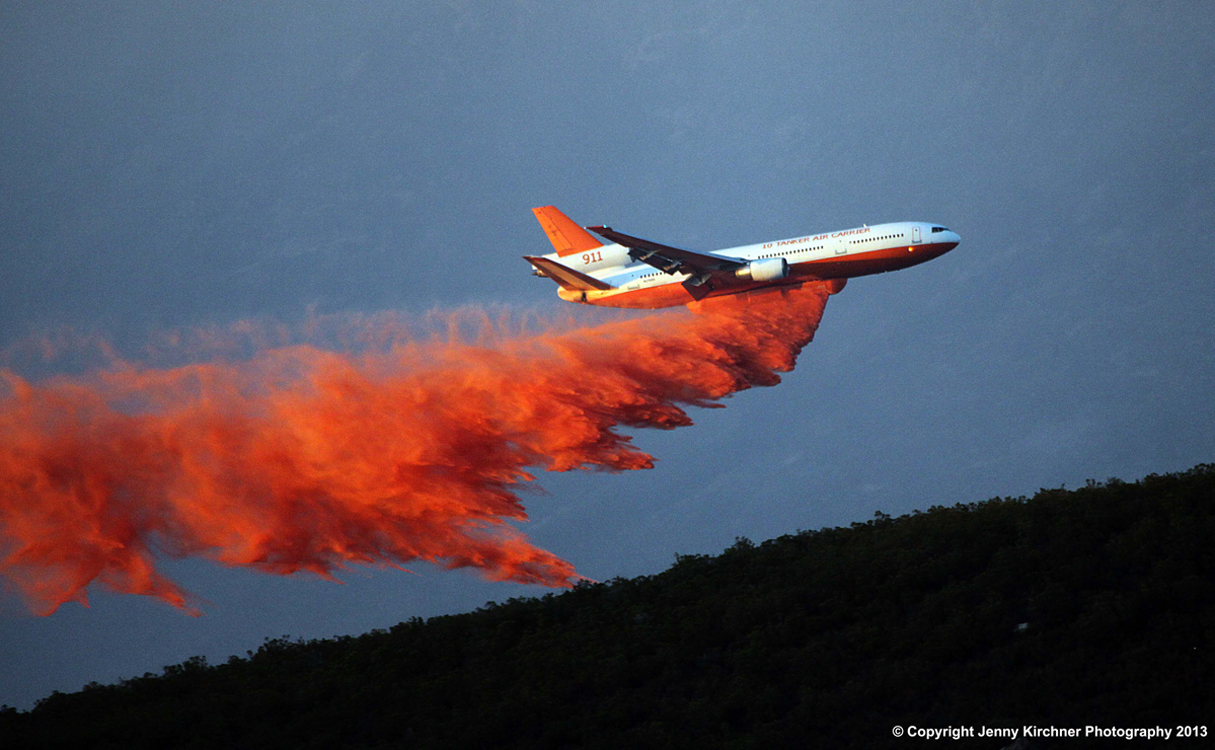 Which made me feel all the sillier about the sprinkler. The flimsy, cheap oscillating one I'd bought that afternoon at the hardware store and left left running back at the house, a pathetic, sad/hopeful stab at protecting the hillside. The equivalent, I could now see, of tossing a glass of water into the bowels of hell. I immediately made the decision to freeze my brownies and take them to the firefighters when all this was over.
Idyllwild's evacuation lasted for five days. The brownies didn't survive the disaster. I ended up eating them all out of stress.
The most difficult task Kelly and I faced -- from a parental point of view -- was picking up the children from camp and telling them about the fire. When I told our 7-year-old son that in making split second decisions during the evacuation, I'd saved his paper flower and left the flatscreen on the wall to melt, his eyes widened with emotion.
"You left the flatscreen on the wall to melt? Are you INSANE!?!"
From the moment the fire broke out, there was lots of praying. Given the makeup of the town, there was also lots of drumming, rain-dancing, chanting, yodeling, a little voodoo and lots of hula-hooping.
Something worked.
After months of drought, and six days after the fire began, a storm descended. The mountain received its first rainfall since April. More rain in one day, a lady at the fire department later told me, than had fallen on Idyllwild in July since the 1950s.
Six days after I saw that first, tiny plume of smoke, the fire had ravaged 27,245 acres. By then 3500 firefighters, aided by 87 engines, 13 helicopters, and seven fixed wing aircraft, (including one DC-10), were working around the clock in brutal, dangerous wilderness conditions. Their efforts are estimated to have cost $25 million. The rain was free.
As of this writing, the mountain fire is 95 percent contained and no longer poses a danger to Idyllwild. Its surrounding forests will take years to grow back, but the town's human ecosystem remains intact. All 3,980 indigenous life forms continue, amazingly, to thrive.
I returned to Idyllwild on a Wednesday, exactly a week after being evacuated. I've never looked so joyfully forward to cleaning spoiled food from a refrigerator.
Before that, however, even before unpacking, I had some baking to do. Guests of honor at that night's potluck were the heroes of this particular legend. Not an Algoot among them, but they did arrive on fire trucks, bring plastic fire helmets for the kiddies and receive a five-minute standing ovation.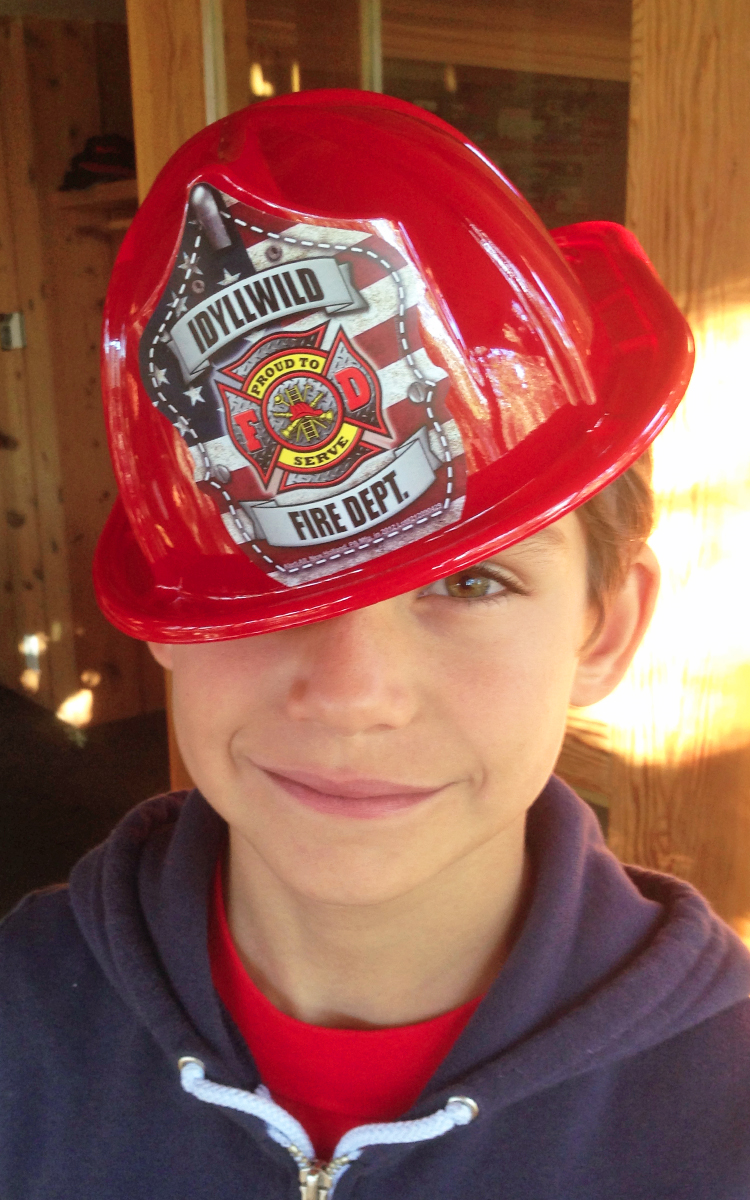 EVACUATION BROWNIES
10 tblsp unsalted butter
1¼ cups sugar
¾ cup plus 2 tblsp unsweetened
cocoa powder (natural or
Dutch-process)
¼ tsp salt
½ tsp pure vanilla extract
2 large eggs, cold
½ cup all-purpose flour
½ cup pecan pieces (optional)
Position a rack in the lower third of the oven and preheat the oven to 325°F. Line the bottom and sides of an 8×8-inch square baking pan with parchment paper or foil, leaving an overhang on two opposite sides.
Combine the butter, sugar, cocoa, and salt in a medium heatproof bowl and set the bowl in microwave. Set to 50 percent power and cook for 3 minutes, or until butter is melted. Remove the bowl and set aside briefly until the mixture is only warm, not hot. It looks fairly gritty at this point, but don't fret -- it smooths out once the eggs and flour are added.
Stir in the vanilla with a wooden spoon. Add the eggs one at a time, stirring vigorously after each one. When the batter looks thick, shiny, and well blended, add the flour and stir until you cannot see it any longer, then beat vigorously for 40 strokes with the wooden spoon or a rubber spatula. Stir in the nuts, if using. Spread evenly in the lined pan.
Bake until a toothpick plunged into the center emerges slightly moist with batter, 20 to 25 minutes. Let cool completely on a rack. Then place in freezer for 30 minutes so the brownies will slice cleanly.
Remove from freezer, lift up the ends of the parchment or foil liner, and transfer the brownies to a cutting board. Cut into 16 or 25 squares. Deliver to your local fire department.
Fire photography by Jenny Kirchner, www.jennykphoto.com
* * * * *
This post is the seventeenth in a series of
Spilled Milk
columns by William Lucas Walker chronicling his misadventures in Daddyland. Your thoughts are welcome in the Comments section a little farther down.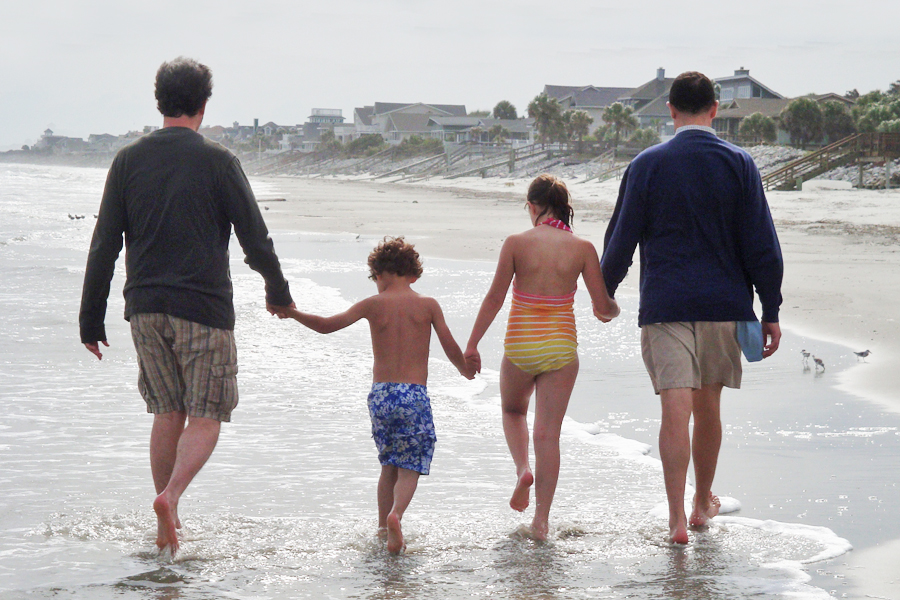 More Spilled Milk:
5 Ways Gay Marriage Is Wrecking America (and Causing Global Warming)
It's No Name-Calling Week... You Moron
Prop 8 -- The Color of Pee-Pee
Visit the Facebook page: "Spilled Milk" by William Lucas Walker