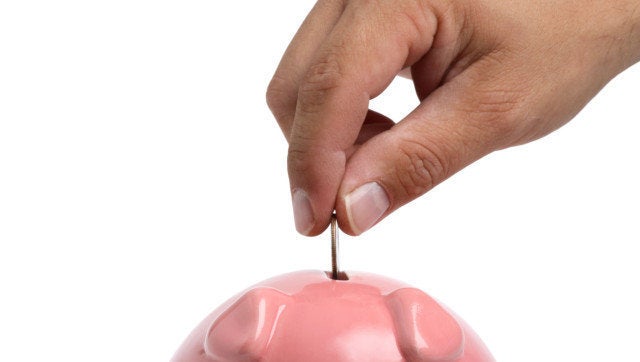 During this time of financial turmoil, few of us are writing checks with the same frequency and the same number of zeroes as when we feel secure in our jobs and flush in our retirement accounts. Even if you can't give money, that doesn't mean you can't give back.
Remember, you have great assets beyond the financial: your time, your talents, your networks, your enthusiasm, your help spreading the word -- all these together can be more powerful that your money. Read on for my top 10 ways to be charitable even when money is tight:
1. Conserve resources.
If you want to promote energy independence and reduce your carbon footprint, make the changes in your lifestyle that conserve resources and reduce emissions. Turn off the lights you aren't using and finally make the switch to energy-saving bulbs. Take a shorter shower. Turn off your computer monitor when you aren't using it. Get serious about remembering those re-usable shopping bags every time you go to the store (keep them in your car). Invest a few bucks in a reusable water bottle and finally stop buying bottled water. At parties, write guests' names on the cup with masking tape and a Sharpie and use them all night rather than getting a new cup every time. Turn off the water when brushing your teeth. Little things add up for our planet and for your wallet.
2. Donate stuff.
Charities with thrift stores sell your unwanted items to raise cash (and sometimes with a dual purpose to employ members of their client community). Hospitals may welcome your stuffed animals and children's books. That bridesmaid's dress that you'll never wear again could become someone's prom dress if you donate it to a charity like The Glass Slipper Project.
As you switch the kids' clothes this fall, there will surely be items that are too small. You can send them in to Moxie Jean by requesting a mailer bag and select the option to donate the proceeds to the patients served by Ann & Robert H. Lurie Children's Hospital of Chicago.
3. Spend gift money on charity.
You were planning to give something to your nephew for his birthday anyway. Instead of sending cash, send a charitable donation in his name. Or send him a personalized gift certificate to choose his own recipient charity through Just Give.
4. Volunteer your time.
According to VolunteerMatch, the average value of volunteer labor is over $18/hour. Help around the school office, drive to pick up donated items, become a museum docent or a classroom parent, serve in the soup kitchen, or if you really want to go for it, join the board. These volunteer activities are not only fulfilling for you, they are a lifeline for the charities you care about. And for the most part, they don't cost you anything but your time. Find a great place to volunteer with a simple search at VolunteerMatch.
5. Volunteer your talents.
If you're Internet-savvy, could you help your favorite nonprofit build a web presence or create a Twitter feed? Are you a writer who could help with articles for the next newsletter? Are you an artist or graphic designer who could design a logo? Are you an accountant who could help with some bookkeeping? Are you a sewer who could make quilts or blankets or knit caps to comfort babies (and their families) in the Neonatal Intensive Care Unit?
6. Use your entertainment budget to join the zoo or the museum.
Your entertainment dollars can support charity, too. Instead of going to the mall on weekends, we joined the Brookfield Zoo here in Chicago, managed by the Chicago Zoological Society. Those dollars support conservation efforts around the world and provide many weekends of entertainment for us. You could also join the museum and get unlimited access to exhibitions and reduced rates on classes. I also like to think that the significant overdue fines we are paying our library because "Merry Christmas Stinky Face" was hidden under a pillow for two weeks counts as a sort of contribution.
7. Join the 29-day giving challenge.
If you ever needed proof that giving doesn't have to cost money, this community will provide it. Members of the 29-Day Giving Challenge community commit to give a gift each day for 29 days and many chronicle their gives on the site. I guarantee you will be inspired by the people working to make giving and gratitude a daily habit.
8. Start a "Meatless Monday."
Americans eat four times more meat than people in developing countries. Meat is expensive--both for our wallets and for the environment. You'll be doing yourself and the planet a favor by reducing the amount of meat in your diet. Breakfast and lunch are easy enough, but if you are feeding a family, start small: institute just one day of the week when dinner contains no meat. If it doesn't cause a full-scale riot in your home, maybe expand slowly.
9. Vote in your local elections.
No matter which election draws you to the voting booth, once you're there, if you're anything like me you scan the rest of the ballot with a mixture of ignorance and embarrassment. Surely some local zoning boards, planning commissions, judges and other elected officials are going to affect the hopes and plans of your favorite causes. Become educated about the local issues and vote for candidates that further your vision for your community.
10. Be the change you want to see in the world.
You've seen those car commercials that have people who receive a kindness passing it along. Random acts of kindness for strangers. What a great thought that every time you do something unexpected and unrewarded, you may be starting one of those chains as people pay the kindness forward throughout their day.
Without spending one dime, we can all make others feel welcome in our meetings and our conversations and our communities, be patient with cars slow to move after the light turns green, hold the elevator door for someone running late, and let someone with only a few items go ahead of us in line. These small things are what we call being "gracious," or "charitable." To truly be charitable, we don't have to give our money so much as we have to give of ourselves.
About Women & Co.:
Women & Co.ᅡᆴ, a service of Citibank, is the go-to personal finance source for women. Women & Co. delivers financial content with sharp, insightful commentary and a female point of view. Sign up for free at womenandco.com.