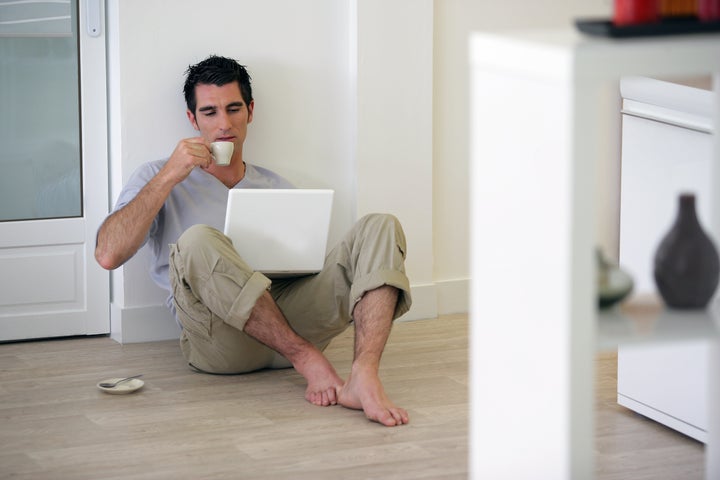 For Women & Co. by Heather Spohr, The SpohrsAreMultiplying.com

Since becoming parents five years ago, my husband and I have both worked in and outside of our home. We've also taken turns with the daytime job of raising the kids. Though working outside the home is no piece of cake, we both agree that being a stay-at-home or work-from-home parent is far more challenging than most people realize. Luckily, we've learned a great deal -- even from each other -- about what it takes to make being at home work, regardless of whether you're the Mom or Dad. I'm a list-maker; he does work, as he says, "in his mind" while doing other chores.
Below, my husband and I share some advice based on our experiences with parenting and working from home:

The Stay-at-Home Parent
Taking care of the kids, keeping your home from looking like a tornado hit it, preparing meals -- those are just a few of the directions a stay-at-home parent is pulled throughout the day. How can a parent handle it all?
Mike: "Even though you don't have a boss looking over your shoulder, it's important to set a routine and stick to it. Not only do kids respond well to routine, but it makes it easier for you to complete all of your tasks."
Heather: "I agree routine is good, but you also have to be flexible. Sometimes kids have a bad day and keeping the routine will be impossible. On those days, it's OK not to get everything done. Tomorrow is always another day."
Mike: "One of the things that I had a hard time adjusting to was the isolation of being the only adult at home. It didn't take long before I missed interacting with my co-workers at the office... even the ones I'd found incredibly annoying."
Heather: "That's why it's important to leave the house whenever you can. You can take your kid to classes, go to the park or 'Mommy & Me' movie screenings, set up play dates and join mom's groups--"
Mike: "--which Dads can join, too. And if your budget allows you to get a babysitter once a week -- or even once a month -- that 'me time' will do wonders for your mental health."
The Work-from-Home Parent
Parents who have never worked from home imagine it to mean wearing pajamas while working from the comfort of their own couch. In reality, it usually means trying to work while your kid shrieks in your ear or begs you to play. How can you work around it?
Heather: "I start each day by making a to-do list, and I prioritize it according to what absolutely has to be done during traditional work hours and what doesn't."
Mike: "Oftentimes, you will have to work long after the five o'clock work whistle blows. Work-at-home parents keep the same eight hours as other people in a workplace, but since they must spend a lot of their day caring for the kids and home, many of those eight hours come later in the day when their spouse is home or the kids are asleep."
Heather: "Creating normalcy is important. I like to have a set workspace and shower and dress before I begin my day as if I still worked outside the home. This helps me psychologically by putting me in a 'work mindset.'"
Mike: "You will need to get used to being interrupted a lot, too. Something I've had to do out of necessity is to learn how to do some of my work 'in my mind' while cleaning the kitchen or taking one of the girls to an appointment."
Heather: "Speaking of kids, don't ignore them. I let my daughter share my work space to color and I also schedule time when my computer is off and I focus 100% on being a parent."
About Women & Co.:
Women & Co.ᅡᆴ, a service of Citibank, is the go-to personal finance source for women. Women & Co. delivers financial content with sharp, insightful commentary and a female point of view. Sign up for free at womenandco.com.