By Florence Joy Maluyo, World Vision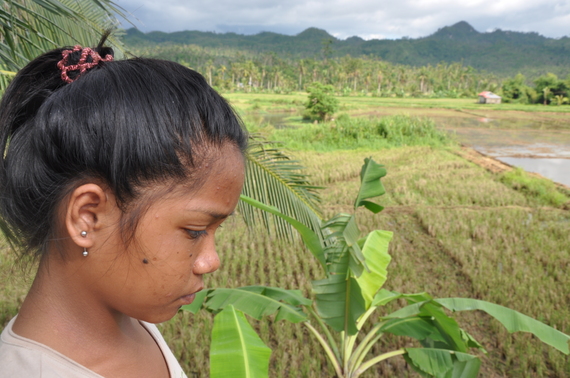 It is easy to say that a damaged structure or a destroyed livelihood is already in the recovery phase. But how can we define moving on or recovery for a child who lost her mother during the typhoon?
Six months have passed since Typhoon Haiyan -- which also means six months of longing for World Vision sponsored child, Fe.
"I miss the food that she cooks. I miss the nights when we sleep together as a family and I just miss how she makes us laugh," says 13-year old Fe with longing in her voice.
Fe's mother, Jinky was one of the three people killed in her village by the typhoon. The April 2014 report from National Disaster Risk Reduction Management says 6,300 people were killed in the typhoon, while 1,601 remain missing.
"We went to the mountain the day before the typhoon came. Mama said we will be safer there."
The family, except for her father, went on the morning of November 7. But in the afternoon, Fe was asked by her eldest sister to accompany her to go back to their house to charge her cellphone.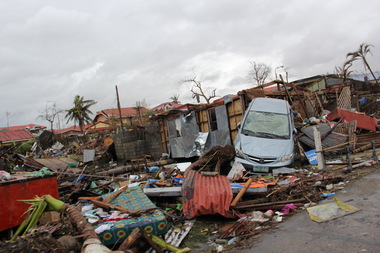 "Mama asked us to come back early. We were supposed to go back with Papa, but it rained so hard that afternoon so we decided to stay home."
The following morning, Haiyan started to bear down on houses, frightening the people with its fierce wind and heavy rain. Little did Fe know that while she and her sister together with their father were safe, her mother was struggling to keep their youngest sibling from the storm's fury.
"The house where they were staying was destroyed, and they ran outside, but no other house was left standing. Michael said they hid in the fallen coconut trees but Mama did not notice that another tree was falling. She got hit by it."
Michael, 10 is the youngest among them. He said his mother was still alive, but she could not endure the coldness. Panic started to take over until she succumbed to her injuries. The following morning, their father went to the mountain to look for them, and that's where he found Michael among the fallen trees, crying beside his dead mother.
Jinky's body was taken to the village's waiting shed together with two other relatives who were killed by flying iron sheets.
"I ran to my mother. I was begging her to wake up, but she wouldn't answer. I was sorry we never came back for them in the mountain. I was sorry we left them. I cried as loud as I can, but she won't open her eyes anymore," Michael said.
Fe remembers her mother as loving and caring. Although their family is trying to make ends meet, they were happy.
"Mama used to tell us to study well. When I grow older, I want to become a doctor. Maybe Mama will be happy.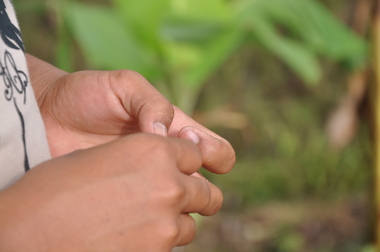 There are times when I and my siblings would see other children laughing with their mothers and the three of us would silently cry in our room."
With the accident in the family, the eldest sister was forced to work to help their father who is a tricycle driver. The typhoon also took their house, so they are currently living with their grandmother. The humanitarian aid organization World Vision's on-going recovery phase targets to provide shelter tools and materials to 12,000 families, including Fe's family.
"I am excited to see our house but I know that it will never be the same again,"says Fe, trying to suppress the tears. She plays with her fingers, looks away and then sets her eyes on the mountains.
Maybe, moving on for people like Fe who lost someone dear will never be as easy as reconstructing or building a new structure because a loved one is irreplaceable. But when they have their house built, Fe knows that she can still call it home because her mother will live on -- in their hearts and in their memories.