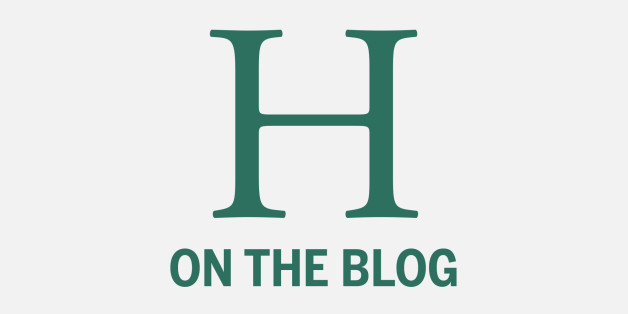 By Craig Jaggers
This week marks World Health Day. While the mere mention of "health" may spell divisiveness after the recent political spectacle in Washington, we should not let this moment slip by without focusing attention toward a health crisis on which we should all be able to agree: 24,000 children die each day from preventable causes, and that is unacceptable.
No, 24,000 is not a typo - it's a signpost of sluggish progress, on the road to fulfilling a decade-old commitment by world leaders, to end two-thirds of preventable child deaths by 2015. We know the solutions, and they work. Still, one child dies every 3.6 seconds, faster than you're probably breathing right now.
While those 8.8 million babies and toddlers die each year-more than the population of New York City-500,000 mothers lose their lives in childbirth, or from other pregnancy-related causes. What should be a time of joy and anticipation of new life, too often places the mother on a trajectory that will lead to her death, a risk owed primarily to geography and poverty status.
Nearly all of these needless deaths are preventable at little cost. But we cannot stem this lethal tide without robust, collective action by world leaders.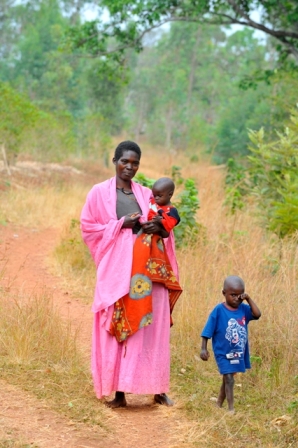 As a man who will soon be a father, I am reminded daily how fortunate my family is to have the choice between a high-tech hospital delivery or midwife assistance in a clean home, rather than the sole option of birth without any skilled attendant. Clean water, which reduces the chance of deadly diarrhea, is available at the kitchen sink, not a pump a mile away.
There is no need to consider whether my child might die from malaria, as nearly 900,000 children do every year, simply for lack of a $10 bed net to protect them from parasite-carrying mosquitoes.
On a recent trip to Zambia, I was reminded of the devastating impact these daily threats pose on children, women, families, and of the hope of disease being averted when their needs are not ignored. There I met a widow with ten children, who told of her great heartache at losing a child to malaria and the painful trade-off she makes purchasing food for her surviving children instead of a bed net to protect them. I joined the community-based caregivers we partner with who were able to provide enough bed nets to protect her children along with essential education and training. This intervention costs just a few dollars, more than many impoverished families like this can bear alone. Even World Vision and other agencies can't singlehandedly cover the millions more like them. In partnership, the nations of the world must do more.
Medical breakthroughs and top-notch medical care are not required to save millions of lives each year. Pneumonia kills nearly 2 million. Diarrhea kills 1.5 million. Both are easily prevented and treated. Child blindness, too common in the developing world, can be prevented by just two Vitamin A pills per year. Total cost: about four cents. Better nutrition and safer birth conditions would annually save the lives of several hundred thousand pregnant women.
Ten years ago, the nations of the world pledged to reduce hunger and the deaths that result from a lack of access to basic health care. Leaders committed to reduce maternal mortality rates by three-quarters and child mortality rates by two-thirds within 15 years through the UN Millennium Development Goals. Neither aim will be achieved by the 2015 target date, unless donor countries like the United States reinvigorate the initiative and press other nations to do more.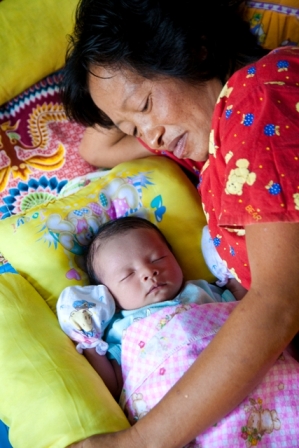 Last year in Italy, G8 leaders agreed that maternal and child mortality are among the globe's most pressing problems, with President Obama pledging to contribute $3.5 billion for the newly proposed world hunger and food security initiative. But as a group, they failed to come up with an action plan to address the situation. In June, they meet again in Canada where host Prime Minister Stephen Harper says he will make maternal and child health the summit's top priority.
This month, the G8 ministers who hold the development aid purse strings will meet in Halifax to discuss maternal and child health issues. It's their chance to draw up an action plan with firm commitments and timetables that can be ratified by heads of state in June.
This is what it will take to turn existing promises into reality and ensure access to essential health services where they are needed most.

Hopefully this year, complacency in the halls of power will give way to meaningful action on global health. We can do our part in jarring global leaders into motion by raising our voices for the millions of children and women whose lives hang in the balance. I'll write to my leaders on their behalf. Will you join me?
For more on how you can advocate, see: https://childhealthnow.com/act/ http://www.worldvision.org/content.nsf/learn/globalissues-disease-poverty?open&lpos=day_img_CHN