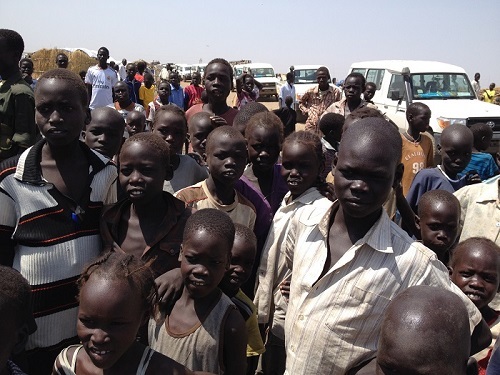 "Priests, pastors, old people; it doesn't matter. We kill them all." These words from a boy soldier in South Sudan echo in my mind, as he threatened to kill a pastor and a busload of over 50 elderly Sudanese people.
As violence between the Sudanese government and anti-government forces began to overtake the town of Malakal, World Vision staff was frantically transporting busloads of Sudanese people to safety when they were stopped and threatened at gunpoint by a soldier who could not have been older than 15.
As an emergency response director at World Vision, I have witnessed countless scenes of human suffering in the world's most dangerous places. But my recent trip to Malakal, South Sudan is like nothing I've witnessed before. And with a looming food crisis projected to be the worse since the Ethiopian famine, I fear the worst is yet to come.
As our team flew into Malakal, we could see smoke billowing from miles away from homes that were being burned.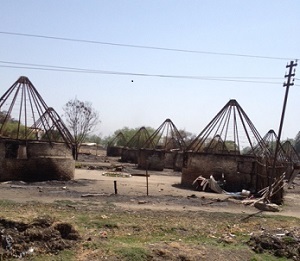 When we arrived, this city of 175,000 was a ghost town, with the exception of the anti-government forces who had seized the town and scorched it from end to end. Most of the residents had fled or were killed.
More than 20,000 people, mostly women, children and elderly people were packed into the UN peacekeeping compound on the outskirts of Malakal, a space the size of two football fields. They represent those who were unable to run fast enough or far enough to get out of town away from the violence.

There is a massive internal conflict happening in the newest country on earth-- a country that the U.S. was pivotal in helping bring its independence. Over one million people in South Sudan have been forced from their homes and an estimated 10,000 killed. I heard reports of people killing their own countrymen through mass executions, looting and burning of homes.
Along with horrific violence making humanitarian access difficult, the political instability is threatening South Sudan's harvest season, so the real fear is hunger. Now is the time when people should be planting before the rainy season arrives in May, but instead they are running for their lives. Their homes have either been destroyed or are unsafe to return to because of the ongoing violence. When harvest season comes in a few months, there will be nothing to harvest. Millions will go hungry, and children will suffer from malnutrition and disease.
To prevent this catastrophic hunger crisis, the UN has made urgent appeals to the international community for $1.27 billion, but to date have only a quarter of the funding needed.
No one seems to care. Years of work towards peace and stability hang in the balance. In two short years, the hope and excitement that surrounded South Sudan's independence has seemingly been abandoned. How can the international community, organizations and individuals who invested so heavily in the formation of a new country ignore its needs so quickly?
World Vision is working alongside the UN and other agencies to provide the basics for survival, such as food and clean water, and aid workers are risking their lives to reach those most vulnerable. Thanks to peaceful negotiations made by World Vision staff rescuing busloads of people in Malakal, the lives of that pastor and elderly civilians on the bus were spared this time. In fact, there were more than 230 lives spared from gunshots that day, but will they be spared of death from hunger?
With peace negotiations between the conflicting parties being non-existent at the moment and planting season ending in May, many lives will not be spared and the dire needs will increase exponentially if the world doesn't remember the hope they once had in the new nation of South Sudan.
Chris Palusky is the Senior Director of Emergency Response at World Vision. He has over 15 years of experience responding to humanitarian crises all over the world.