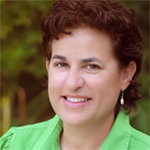 By Gioia Messinger
Gioia is Founder and CEO of LinkedObjects, a Global 100 Mentor at the Founder Institute, a Lecturer at U.C. San Diego's Rady School of Management, and a Judge for the Nokia Sensing XCHALLENGE.
It seems like every time I read the tech section of a magazine or newspaper lately, I encounter another device that promises to help me track my steps - and by extension lose weight. These activity trackers, mostly worn on the wrist, are no more than a digital pedometer connected to a smartphone. I remember the last time I wore a conventional pedometer I was curious to see how many miles I walked while I was in Paris for a week (8.6 miles/day was my average). Beyond that, I was never compelled to track how many steps I take in a day. After my Paris trip, my pedometer was stuck in a drawer, at home, never to see the light of day again.
And I venture to say that may be the destiny for many of the new activity trackers we're seeing entering the market.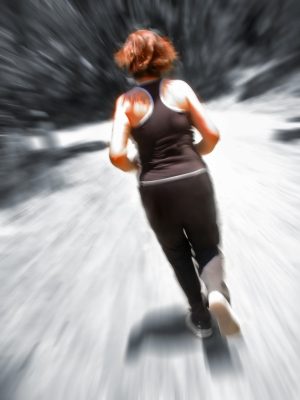 Going beyond today's fitness buffs and getting real-life people to quantify their activity, caloric intake, sleep, mood and other habits is very challenging. It requires extending the capabilities of current devices to address the deficits of manual capture - especially when dealing with food consumption. It also requires a deep understanding of personal motivations. Given this, what if I could easily quantify my behaviors and activities to take care of my own health, what would those be and what impact would that have on my life and wellbeing?
A well-known weight management company which helped pioneer the 'quantified self' movement has spent the last 50 years teaching people self-discipline and warding off any hint of discouragement - a great underminer of self-discipline. The focal point of their weekly meeting is the "weigh-in" followed by a group session where everyone shares their experiences and no one is judged. Learning from what's worked and what hasn't for them over the past 50 years could be greatly beneficial as we enter a new era of quantification that relies on sensors, smartphones, community and crowd to source and curate data and keep us motivated. We can extrapolate and measure personal characteristics and behaviors that are worth tracking especially as these relate to preventing the onset of chronic diseases like diabetes, COPD, cardiac diseases, neurological diseases, cancer and depression. These chronic illnesses are increasing in frequency at a very rapid rate. They are largely (although not totally) preventable. Overeating, lack of exercise, lack of sleep, chronic stress and smoking are major contributors to chronic illnesses and to the overall cost of health care in this country.
For prevention and early detection to be effective, we must understand which individualized measurements are needed and make consumption of that data as inconspicuous and hassle free as possible - essentially creating a personalized dashboard of our health and behaviors that is easy to assemble and digest. It's also crucial to understand the personal motivators that will lead to meaningful and measureable results over the long term. Today's activity sensors coupled with WiFi-enabled weight scales, food diary apps and a friendly community of cheerleaders is only the beginning and a tiny piece of the solution necessary to effect meaningful results in the complex matrix of genomics, environment and behaviors that affects our body and mind.
Taking today's sensor and data capture concepts a step further and leveraging the power of the crowd, next generation wearable sensors and edible electronics will seamlessly measure and present us with our own personalized contextual information. Helping us make healthy choices as we scan menus, nudging us to drink more water or smoke less, determining our level of stress by reading our heart rate and correlating it with our sleeping, eating, exercise and social engagement patterns. All this will be done effortlessly, without us having to intervene in the menial tasks of manually capturing our every behavior on a smartphone. What's more important is that these devices and data will help us better understand ourselves and encourage us to make subtle behavioral changes before conditions become chronic.
Today, only a few of us will go through the extremes to painstakingly track more than our steps, but if collecting and interpreting data is made simpler by novel sensors, virtual assistants and analytics - what looks geeky now will become mainstream tomorrow. As demonstrated by fifty years and millions of weight management fans, quantification and encouragement has the power to affect behaviors - ultimately leading to a meaningful and enduring decline in chronic disease rates.
Visit XPRIZE at xprize.org, follow us on Facebook, Twitter and Google+, and get our Newsletter to stay informed.