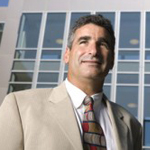 By Tom Katsouleas
Tom Katsouleas is the Dean of Duke University's Pratt School of Engineering. He serves as Chair of the National Academy of Engineering's Advisory Committee on Engineering Grand Challenges for the 21st Century.
President Obama announced last week an initiative to lower the cost of college for the middle class. He is on the right topic. Higher education, America's flagship of international leadership, is a proud vessel in need of attention. I just hope he won't replace the rudder without patching the leaks.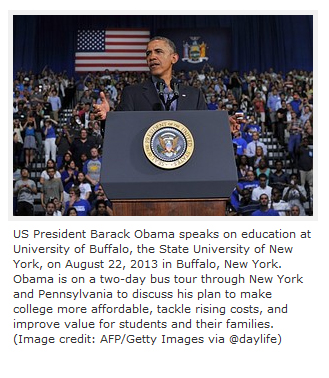 The cost of higher education as measured by private and public tuition has indeed risen at rates higher than inflation, roughly 4% per year for non-profit private tuition. And Obama is rightly focused on the middle class -- incomes for upper income brackets have risen faster than the rate of tuition, so that for those groups the cost of tuition as a fraction of household income has actually come down. At the other end of the spectrum, for students from lower income families, tuition is often free! That is, need-based aid provided by the university (largely from its endowment as well as revenue from the full-tuition payers) covers the tuition entirely. It's the middle class, as Obama's initiative recognizes, that is increasingly squeezed.
The solution requires recognizing that the university as well as the middle-class family is feeling the squeeze--and why. The growth in need-based aid is raising the financial aid bill for universities at a frightening pace. Since the economic downturn of 2008, the amount of financial aid expense for 'need-blind' admitting private universities has roughly doubled, a 15% rate of increase that is expected to continue, and that dwarfs increases in tuition and endowment performance. To make matters worse, well-intentioned administrators of federal research grants unwittingly shift more of the burden of education costs to middle-class parents when they expect universities to provide "matching funds" for external grants. Another well intended but increasingly counterproductive federal initiative is the growth in auditing and compliance certification on research grants. As a result, at most research universities in recent years, the compliance staff is growing far faster than the faculty. Since the matching funds and staff must necessarily come in part from undergraduate tuition, the end result is adding to the burden of the college parent and student-rather than the intended benefit to the taxpayer for their research dollar. Agencies need to fully fund the most highly peer-reviewed US university research, and they need to trust that a student using a computer purchased to analyze data from their experiment is not cheating the taxpayer if they also use that computer to write a paper for a class.
And the middle-income college parent needs help, through tax breaks and federal grant support. These are worthwhile investments in America's future: an educated populace and innovative research solutions are key to ensuring a society that is sustainable, healthful, secure and joyful. In a recent Hart Research Associates survey, 90% of respondents indicated that higher education was worth the investment and paid off in higher incomes over time. This is even without counting the intrinsic value of learning, which has been correlated by economists with overall happiness throughout life.
It's also appropriate for students to co-invest in their own future. Another question on the Hart survey showed that the public believes that the average college student loan debt is $100,000, when in truth it is $27,000, and less if you don't include for-profit colleges. The public is right to think that $100,000 is too much debt -- one should not start life after college with debt the size of a mortgage on a small house. On the other hand, asking students to take on debt at the scale of a new car seems altogether appropriate.
Help for the middle-income parent, co-investment by students, and a commitment by federal, state and college administrators to keep costs down and value supported will ensure that higher education and ultimately American society remain vibrant.
Visit XPRIZE at xprize.org, follow us on Facebook, Twitter and Google+, and get our Newsletter to stay informed.
This material published courtesy of Singularity University.