Only last weekend, Broadway showstopper, Terri White, received standing ovations for her performance in the Ahmanson's gorgeous production of Follies. This weekend, White, accompanied only by a piano, brings her acclaimed cabaret show, The Great White Way to Club Fedora (at First & Hope).
With The Great White Way, White covers everything from jazz standards to blues to Broadway; an original composition (I Remember When), and her signature, Everything Must Change.
I see it as a mini-musical, and on some level it is the story of my personal life.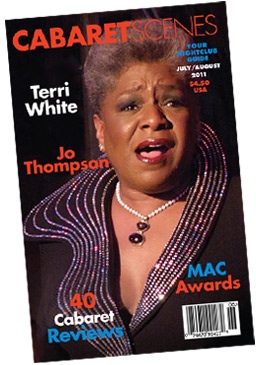 Photo by Maryanne Lupinto
Even though White grew up with show business parents, she didn't see a lot of musicals, and for a moment, considered a career as either a classical bassoonist or a psychologist. That was until experiencing Liza Minnelli in Flora, The Red Menace, and suddenly White's future became a lot clearer to her.
I saw Liza in that show and with the emotion she put into a song, I could barely breathe after the show. I told my parents this is what I want to do.
Decades later, White scored the chance of a lifetime when she auditioned to sing for Liza's Steppin' Out At Radio City show, and landed the job.
I was a wreck when I saw Liza and Fred Ebb right there at the audition. They had me sing seven songs - everything from comedy to really heavy ballads. I ended up in the final 20 out of 500 women. Then Liza says to me after the audition, 'Next time do the huh-huh - like Sammy Davis would.' Of course I was sweating bullets. Then Liza called me personally to say 'you got the show. What are you doing right now? I want to get started.' It turned into a great work relationship and great friendship. Talk about life coming full circle.
White laughs as she recalls John Kander once saying to her, 'you're my favorite baritone,' and after a few drinks, 'you're my favorite bass.'
Terri White in Follies: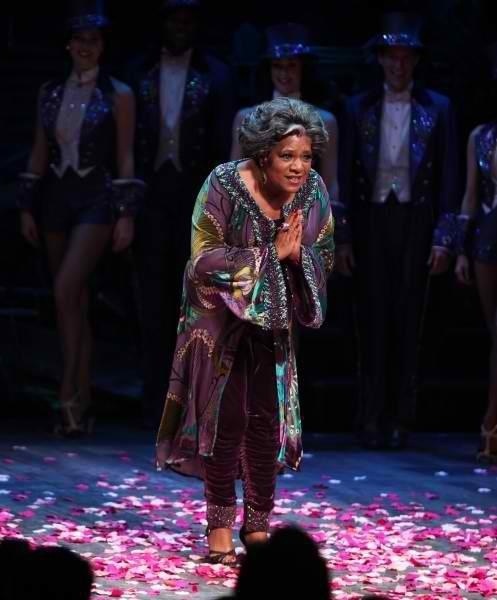 Other musical inspirations for White include Alberta Hunter, Mabel Mercer and Sarah Vaughan.
Sarah's voice would just soar from the soul. One night I went to see her, and she asked the audience for a request. One guy said 'Bring In The Clowns.' Sarah looked at him and said, 'You say the title right, you get the song. Next!' Sarah didn't mess around.
Though White has gone on to achieve great acclaim in Broadway hits like Barnum, Finian's Rainbow, Follies, and has even been immortalized as a caricature by the late, great Al Hirschfeld, Tony Award recognition has been elusive.
White jokes,
I was at an open mic at a West Hollywood bar the other night and I sang (James Ingram's) Just Once and dedicated it to the Tony voters. (she sings) 'I gave my best, but I guess my best wasn't good enough (laughs).
Terri White by Al Hirschfeld: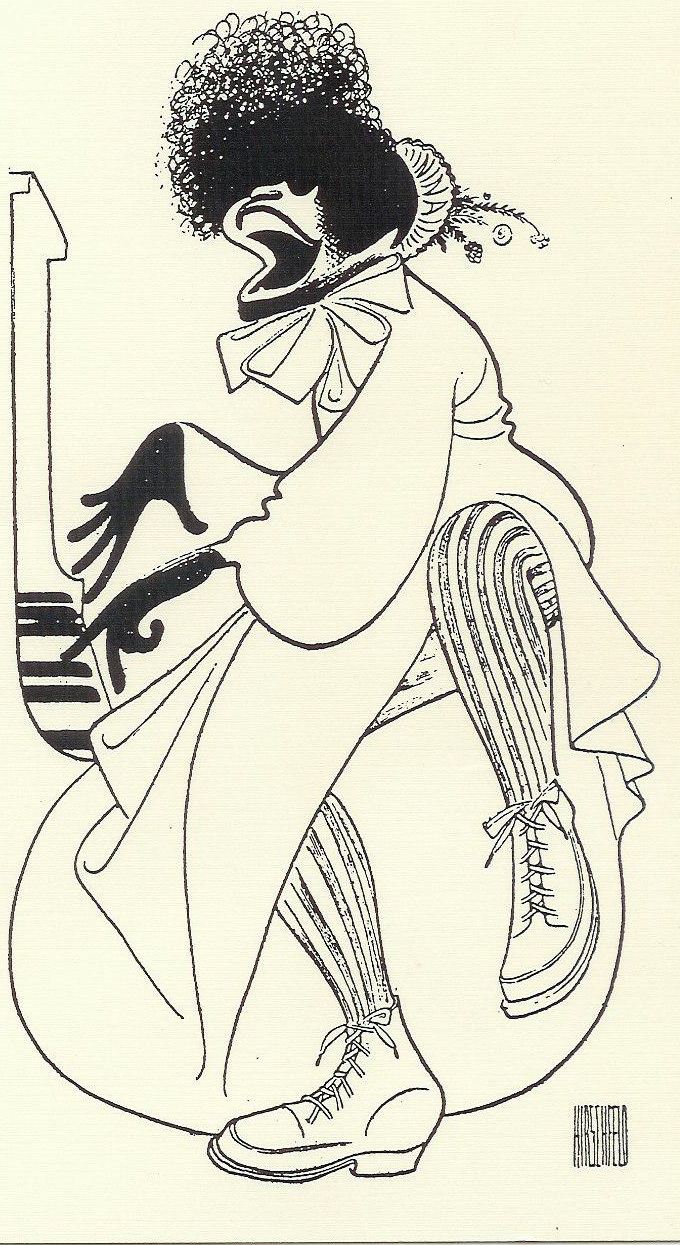 White drives cross country to gigs with her wife/manager, Donna Barnett ('I'm the show and she's the biz'). Upcoming performances include an evening at Barre in Los Feliz on July 15th, and The Razz in San Francisco on July 10th.
Looking ahead, White considers her next album.
"I'm calling it Upon Request. It will be a collection of songs people have requested for the past thirty years.
The Great White Way has captivated audiences from Feinstein's in New York to the San Carlos in Key West, and now it's L.A.'s turn. So do yourself a favor and check out some of the finest live entertainment with Terri White downtown at Club Fedora this Saturday night because life is a cabaret old chum, so come to the cabaret!
Terri White: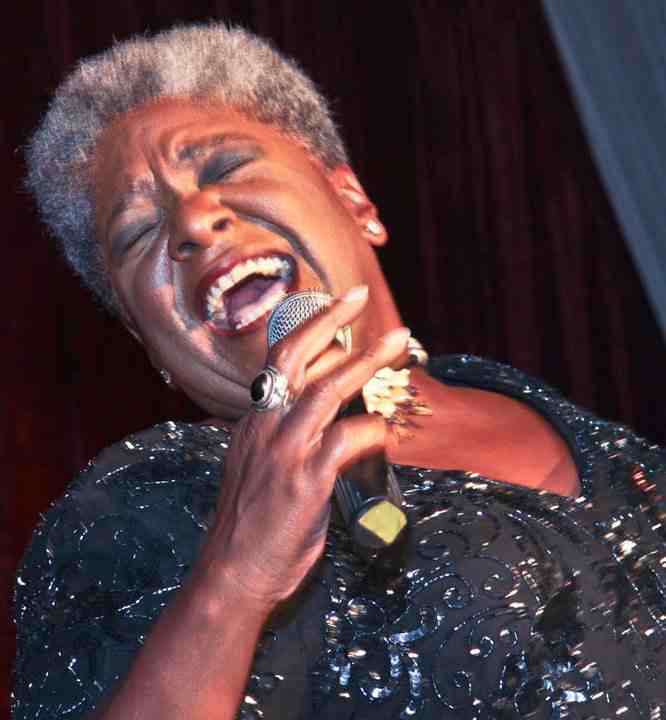 Photo by Larry Blackburn