While it's common for established A-list actresses (Drew Barrymore, Queen Latifah, Jennifer Aniston, etc.) to create their own production companies, it's less of a practice for newer-to-Hollywood, not-as-of-yet famous female actors -- but that's changing.
A wave of up and coming smart female talent have followed the same prototype as the Anistons and the Latifahs by embracing the technology at their fingertips to create their own production companies. The days of waiting for the phone to ring for the next audition are over for these enterprising young ladies.
Angeline-Rose Troy is one such actress. In between acting gigs in television and film (including a role in Lifetime TV's The Good Mother airing this Saturday, June 8), Troy has gone beyond the expected norm and created Cassiopeia Productions, in which she can choose material, who she works with, oversee production, and ultimately -- create a vehicle for herself as an actress by casting herself in a pivotal role.
Angeline-Rose Troy: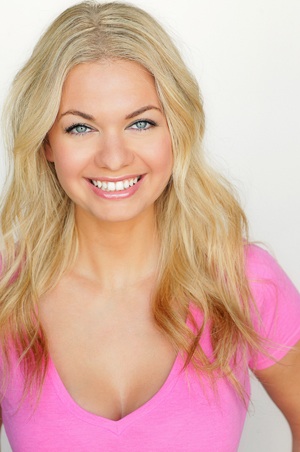 Troy says:
I moved out to L.A. two years ago. Acting will always be my first love, but I really enjoy producing. Shannon Elizabeth (American Pie, Love Actually) is making her directorial debut on a wonderful film called Hazard that she's producing with her partner, and I'll be helping a little on the producing end through my company. I'll also be in front of the camera, acting in the film as well. I love the whole process. When you're not getting work, you have to make your own work happen.
While Troy's do-it-yourself approach keeps her ahead of the curve, it is a formula that has served business-savvy actresses as far back as Mary Pickford.
Oscar-nominated and Golden Globe winner, Sally Kirkland, is a veteran actress/producer who advises her acting students (which have included Sandra Bullock, Kathy Griffin, Bill Paxton to name a few) to wear many hats in order to succeed.
Kirkland says:
This is the business of show. You have to approach it as a business. My first job was in 1961 -- and I plan on acting as long as I'm in on this earth. My mentor, Shelly Winters' advice to me was I should read the newspapers every day so I'd always be informed on what's going on in the world. As an acting teacher, I tell my students to wear many hats. As a young actress I made my rent making art, producing and directing local theatre, and then I'd take that money to put out ads in the papers, which would lead to my TV and film acting jobs. Eventually in the 70s, I hooked up with (director) Roger Corman as a mentor, and became his casting director, and learned how to be on the other side of the casting table. Casting, teaching actors, and working in production all helped pave the way to my producing features, directing for Showtime, the Oscar nomination, and every other great opportunity that has come my way in this business. To make it you've got to have an informed, disciplined, and fearless knack for navigating Hollywood.
A look at Sally Kirkland featuring rare candid footage with mentor, Shelly Winters...
Troy adds:
As long as you've educated yourself and have the drive, there's no reason that we can't play with the big boys. I continue to meet more incredibly talented and smart female producers. I really look up to Cindy Cowan (Red Lights, among others), an incredible movie producer who has met me for lunch and given me great advice. Women like her really make a difference for all of us.
As for the busloads of young ladies coming to Hollywood every week to pursue their starry-eyed dreams? Troy advises them to develop a thick skin, and not to be discouraged.
It's incredibly easy to hear 'no' a thousand times and then you start to believe you're not good enough, but If you truly believe in yourself, work hard at your craft, and are driven, you'll make it.