I love storytelling -- growing up in Jamaica, my Dad was an alcoholic and a gambler so there was no money for toys or anything. I had to create my own entertainment so I told stories in the branches of a big mango tree to all the neighbor children, and I got so good I had to charge five cents.
And writer/producer/actor, Debra Ehrhardt's been telling great stories ever since -- most notably in her unforgettable, solo show, Jamaica, Farewell, the gripping true story of her escape, at age 18, from the turbulent early 1980s revolution on the Caribbean island nation. This must-see theatre event makes its return to the Santa Monica Playhouse on Friday, November 9th.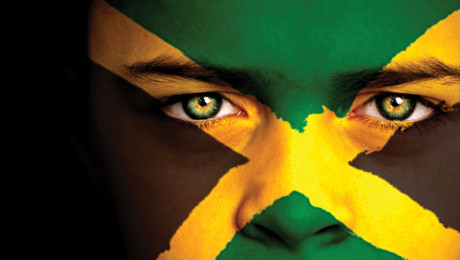 When I look back, I can't believe I did it. I was given a mission to bring a million dollars in cash from a businessman in Jamaica to a stranger in Miami. On my way to the airport, my car breaks down in a pothole, and men come after me with machetes. And I'm running for my life with millions in cash. I was scared to death.
A thrill ride from beginning to end, with equal parts suspense and laughter, Jamaica, Farewell has been captivating audiences worldwide for five years, and even caught the eye of Rita Wilson who optioned the piece for a feature film.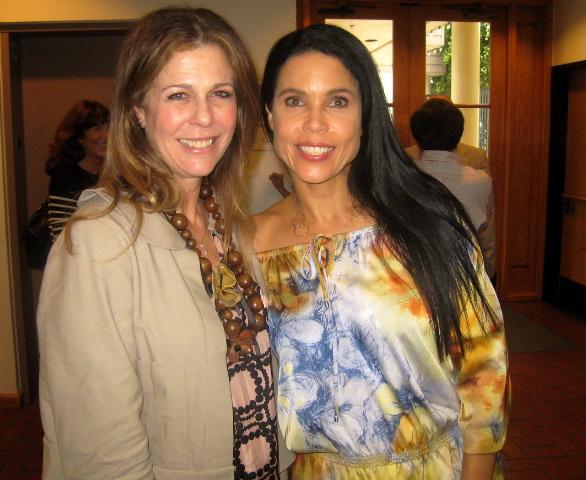 Rita Wilson & Debra Ehrhardt
She and Tom Hanks came to see it one night as a result of a producer friend who had recommended it. We ended up doing a run of Jamaica, Farewell at Garry Marshall's Falcon Theatre in Toluca Lake with Joel Zwick (My Big Fat Greek Wedding) directing. Coming from under a mango tree in Jamaica, to finding yourself in the company of these mega-successful Hollywood people - is that the American dream or what?
Ehrhardt is lovely and commanding on a bare bones stage, embodying 20 different characters. Jamaica, Farewell feels richer and more cinematic than productions many times larger.

After a recent performance at the Santa Monica Playhouse, an Iranian couple followed by a Chinese couple approached Ehrhardt, greatly moved by the play's truths. Appropriate for a show about a Caribbean country whose motto is "Out of Many, One People," the audience was a cultural and racial melting pot.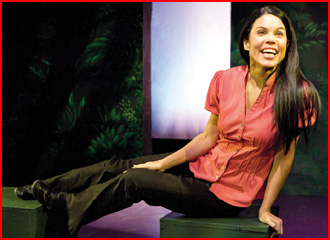 Debra Ehrhardt
Jamaica, Farewell is a universal story about immigrating, and the amount of courage it takes to make a bold transition in your life. With a lot of poor countries, you are born there and stuck there. Everybody still dreams of coming to America just to have a better chance, but you can't just come here. Ninety-five of the people I went to school with remained in Jamaica, and can't get out. You have the super rich one percent of the island, and the middle class is about five percent, and then there's everybody else. You're jogging in place. I was extremely lucky. I now live in Southern California. I've been all over Europe. I married an Italian, and thirty years after coming here, I can honestly say that America is still the best country in the world.
Jamaica, Farewell returns to the Santa Monica Playhouse (1211 4th Street) on Friday, November 9th. Tickets are available at santamonicaplayhouse.com and Goldstar.