With 2012 marking the 90th birthday of Judy Garland, it feels entirely appropriate to rediscover the music and legacy of Hollywood's Golden Age songbird. And lucky for us, there's a special way to celebrate, as West Hollywood's French Market Showroom opens its doors every Friday and Saturday night with acclaimed tribute artist Peter Mac as a triumphant 1960's-era Judy Garland.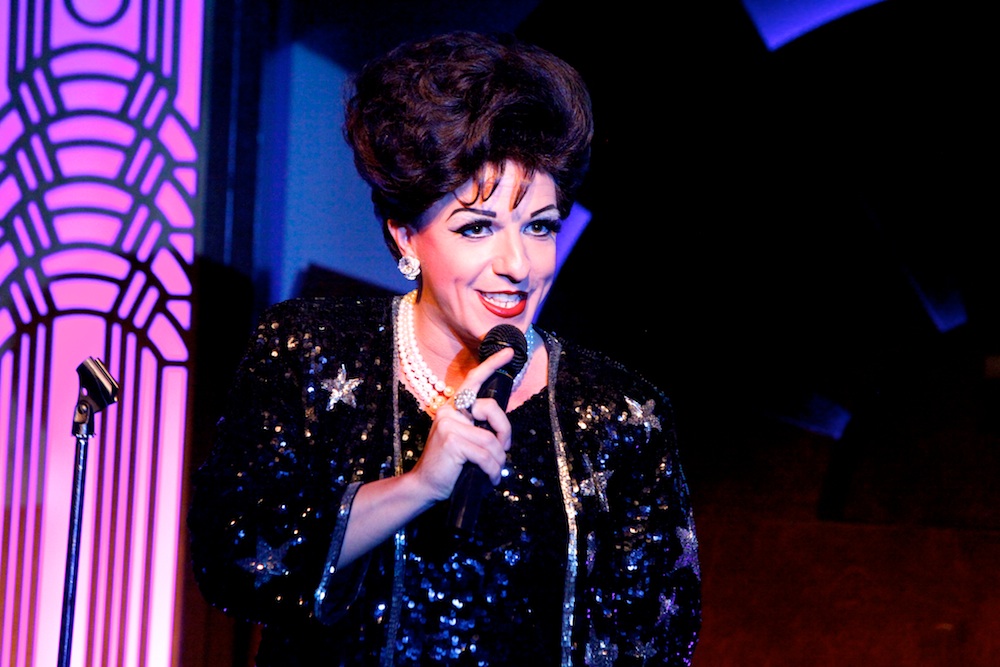 Peter Mac as Judy Garland
This is my thank you note to Judy. She saved me from a horrific adolescence growing up in a very homophobic, narrow-minded Long Island town. I'd go into my basement as a teenager, and listen to her vinyl records and watch her movies. She made me feel good about myself. I never viewed her as a tragic figure. It was always this sense of joy. No matter how much crap was hurled at her, Judy always managed to rise above the crap like this great phoenix.
Mac's cabaret-style performances have been sold out most nights, and every four weeks, he changes the theme of Judy's show. In March, audiences have been treated to The Songs That Got Away, where Judy performs hits by acts (ABBA, Whitney Houston, The Carpenters) that emerged after her 1969 passing, but as Mac claims, "These are songs you would've loved to hear her sing." The first two weeks of April is Judy's Lost Easter Special, and the second half of April is a recreation of her legendary 1961 Carnegie Hall show -- "just as it was done 51 years ago."
Recent celebrities in Mac's audiences include Mila Kunis (who happens to be starring in the upcoming Wizard of Oz feature), and Garland's costar in Meet Me In St. Louis, Margaret O'Brien.
The night Margaret O'Brien came, she brought me a note and said to read it onstage, but not beforehand. The note read, "Have a great opening! Sorry we couldn't be with you tonight. All the best on a successful run. Love, Joey Luft and Liza Minnelli." And there I was reading it live, as Judy, in front of the audience. Talk about emotional. The Garland heirs are very wary of Judy impersonators - especially in the gay community - because they often play up the fact that she had an addiction problem. Judy's addiction is a very small thread in a very large tapestry in an AMAZING life and career. And that's not why Judy's so loved and well remembered.
Mac claims the hardest thing in preparing to pay tribute to Judy is trying to make her real.
I don't want to do a campy drag show. I want to transport the audience. Every element has to be as faithful to Judy as possible. 80 percent of the gowns I wear are exact replications from Judy's original Ray Aghayan designs. I bring photographs to the tailor and they recreate them. In the last few weeks we had audience members come up to me after the show and say "I never got to see Judy Garland in concert, but tonight I did." That's high praise indeed.
Judy Garland performing "The Man That Got Away" from "A Star Is Born"
Peter Mac lists the top five Judy Garland performances (not including The Wizard Of Oz since that one is a given):

1. A Star Is Born (1954)
"Judy gives one of the greatest performances ever captured on film."
2. The Judy Garland TV Series (1963 - 64)
"It lasted one season, and even though in the first few episodes, CBS dumped all of these awful trappings on her, but at its best, it's incredible."
3. Judy At Carnegie Hall (1961)
"Anyone who wants to be a singer should listen to this. Just one woman in front of an orchestra singing, and she holds the audience in the palm of her hand. Not many women could do that today.
4. I Could Go On Singing (1963)
"My mom rented this for me when I was 13, and I was so addicted to it, I can't tell you the countless late fees she had to pay to our local video store because I would not let her return it. It's Garland's last film, and once again she shows just how capable she was as a dramatic actress. The original script was so awful, and it was she and Dirk Bogarde who rewrote much of it before filming each day. Her infamous monologue in the emergency room was done in one take, and we watch Garland play every emotion in the book. It should be required viewing for any aspiring actor."

5. Meet Me In St. Louis (1944)
"For anyone who says Judy Garland wasn't a great beauty, guess again! All thanks to Vincente Minnelli, who brought out one of her finest performances and helped her in making the transition to a young woman, which was very important to her at the time. The film will make you feel good all over."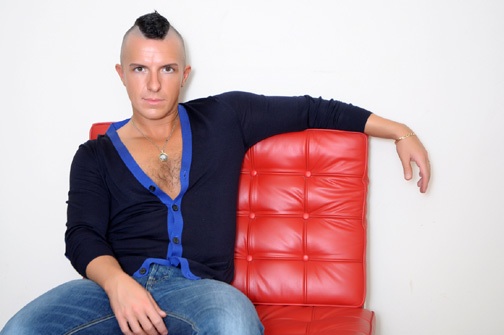 Peter Mac as Peter Mac