Once a month, Memphis-native singer/songwriter, Shelley Fisher, rips the roof off the Santa Monica Playhouse with her bluesy, ballsy, autobiographical one-woman show, The Hebrew Hillbilly - while ripping at the heartstrings of her packed houses.
Fisher's story of a good little southern Jewish girl with big rock and roll dreams gets fueled by fourteen show-stopping numbers co written with renowned hit makers, Kenny Hirsch (I've Never Been To Me, No One In The World) and Harold Payne (Bobby Womack, Snoop Dogg). The music packs an authentic Memphis punch blending rock with blues, and a lot of soul.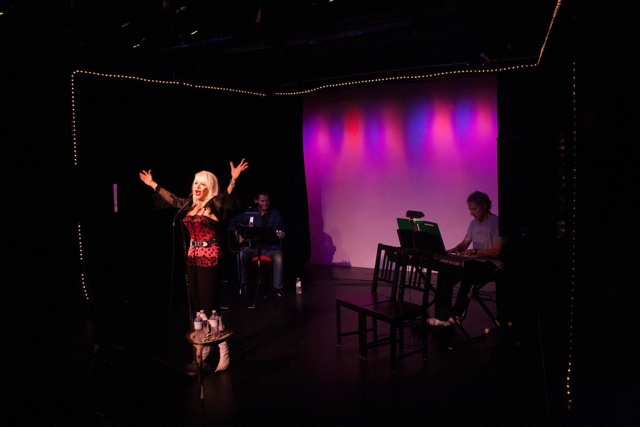 Photo by Jason Abraham
"My mother, Freda Nimitz, was my biggest musical influence - what a voice she had - she sang all day long, until she smoked it away. She recorded music and performed in the '40s all through Ohio, New York and Pennsylvania at hot dog stands or whatever - listen, a gig's a gig. And what a cook! My father played the violin with these amazing old world Russian melodies. And then just living in Memphis, gospel was in the air, and the blues, and then Elvis and Otis Redding. Aretha Franklin's voice killed me. I want to keep singing til I'm not on this Earth anymore."
Known as "The Memphis Belle of L.A.," anyone who has ever met Fisher, sweet as she is spicy, knows of her genuine, down home personality that puts you immediately at ease - and this warmth lays at the beating heart of The Hebrew Hillbilly.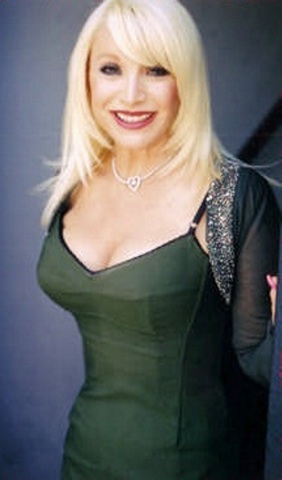 Shelley Fisher (Photo courtesy of The Hebrew Hillbilly)
Fisher agreed to meet me at an L.A. Starbucks for a quick interview, and showed up with a basket of still warm "nookie cookies, guaranteed to make you play hookie," that she had just baked for me. You can take the girl out of the south, but you can't take the southern hospitality out of the girl. When the barista asks for her name - she replies with a swagger, "Shelvis."
Fisher actually met the King of Rock and Roll one fortuitous plane flight just before his famed comeback special, and he took a friendly interest in her. An encounter detailed in The Hebrew Hillbilly as is Fisher's many flirtations with pop success: a debut album in the early '70s on Fantasy Records, recording Disgo-rilla (a novelty response to Rick Dee's Disco Duck), turning the theme to Wonder Woman into a minor radio hit, and a shot at opening for the Bee Gees at the height of their career. Despite her talent, charm, tenacity - these proved to be a string of fizzles.
Fisher laughs:
"My goal was to become a big star in the music/rock and roll industry, but then I learned my biggest purpose in life was becoming a mother. Some may say that I didn't quite make it, but you know what? It's never too late to pursue your dreams and keep on going."
Keep on going indeed! The Hebrew Hillbilly's closing song, "I'm Still Hot", showcases Fisher's smoky Dusty Springfield-esque vocals with a playful lyric: "I'm still hot/it comes in flashes now/Look at me/I'm still here and I'm still hot."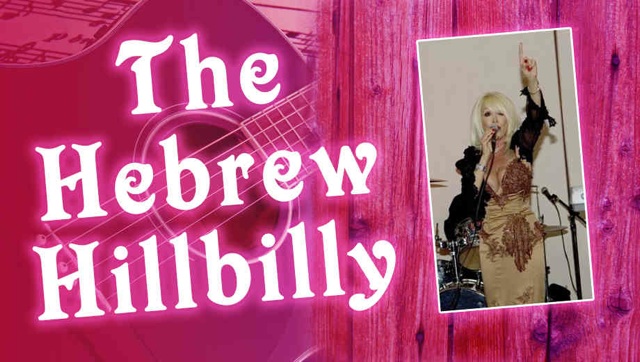 "I've been called the Hebrew Hillbilly my whole lifetime because my First Grade teacher, who was called 'Nasty Miss Asty,' came up with that. It was kind of funny, and kind of pejorative, and born of a kind of old fashioned, redneck discrimination. But as a fan of alliteration, I always liked the phrase, and I wrote the song 'Hebrew Hillbilly' decades ago, and I always thought I'd do a show about my life with that name. And the title shows how far this country has come."
With help from producer, Debra Ehrhardt (Jamaica, Farewell), and director, Chris DeCarlo, Fisher's vision of her life as a musical has come to fruition.
"I've got a lifetime's worth of stories from Memphis to L.A. and a million places in between, but developing into a script is a lot of work. So I worked with Debra, and the process was very organic. For example, she asked me, 'How'd your father get from Russia to Memphis?" I said, 'My Daddy, Max, escaped from Russia, got on a boat, rode it all the way across the ocean to New York and just about crashed into a huge lady named Mrs. Liberty wearin' a big ole bathrobe and spiked hair. She winked at him and said 'Hey Jew Boy, go down south where the really nice southern people will welcome you with a really big 'Shaloooooom, Y'All!" Debra looked at me and said, 'Write it down. That's going in the show.'"
Shelley Fisher's appearance on NBC's The Other Half:
Sitting in the Starbucks with Fisher, she is a spectrum of emotion - as she is on stage - like a Steel Magnolia character come to life. A great conversationalist, she tears up talking about the guilt she felt about her father's passing, then bursts into singing Aretha Franklin's "Respect" as we share a nookie cookie, and then turns serious - reflecting on her life's purpose.
"I live just a few blocks from the shootings that happened at Santa Monica College. We're at a time that we need to be truthful and we need to focus on love. If you can't share the good truth, then who are you?"
Shelley Fisher's next Santa Monica Playhouse performance of The Hebrew Hillbilly is June 29th, and on July 7th at the Joslyn Center in Palm Desert.