If you've never visited Provincetown before, there's no time like the present -- literally. This week, about 400 years after the first Puritans set foot on the sandy shores of Cape Cod's storied tip, a vastly different type of pilgrim arrives in P-town as the alternative-theater-a-thon known as the Afterglow Festival takes residence at the Crown & Anchor. For six nights (Sept. 11-16), the best of America's very-left-of-center cabaret acts will thrill and provoke, culminating with an intriguing work in progress by festival co-founder John Cameron Mitchell (director of Hedwig & the Angry Inch and Shortbus).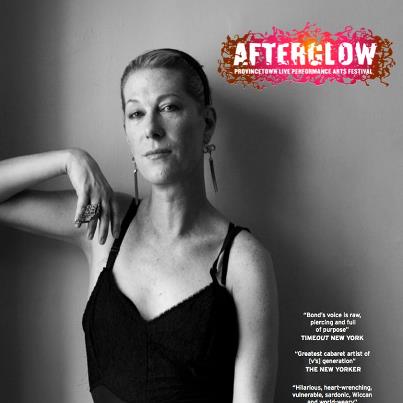 Afterglow's Justin Vivian Bond
We spoke to Mitchell to find out more about the Festival, now in its second year:
A couple of years ago, [author/producer] Quinn Cox and I were talking about the rich history of Provincetown as the birthplace of modern American theater and a longtime sanctuary for so many queerish New York artists. We thought we might rebuild the underground performance railroad that used to run between the two towns. Quinn, the conductor of the train, will bring the best of downtown cabaret, performance, and music for a week in the gorgeous Indian summer of Cape Cod.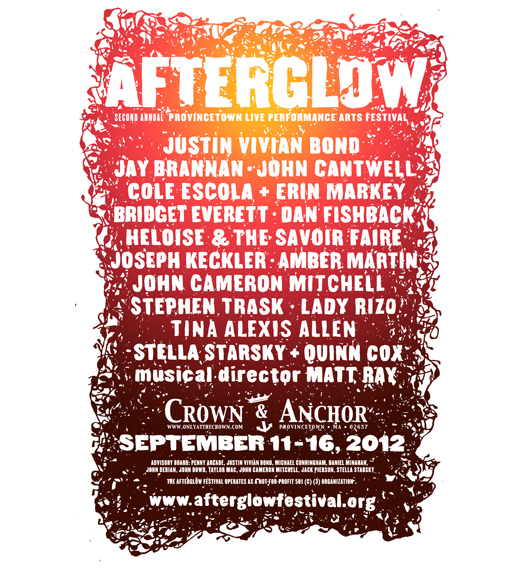 One of the acts sure to tear the roof off the venue on Saturday, Sept. 15, is actor/artist John Cantwell, whose sexy, bold musical tour de force, Love, Connie, makes its East Coast debut after a sensational run in Los Angeles' underground theater scene.
Cantwell talks about taking his scantily clad, flashdancing, backwater damsel in distress (Connie) and her beloved dancing cat, Miss Vickie (Jennifer Dohn Watkins), across country:
I'm still trying to figure out how I'm putting the entire show in a suitcase, because we are low-budget bitches. I love a lot about Provincetown: It's on the edge of America, and it's on the edge of everything else, too, with a thriving gay, artistic community, and spans the gamut from high-brow culture to the lowest of low-brow culture like moi. [Laughs.] Also, I'm so inspired by what John Cameron Mitchell accomplished with Hedwig and beyond, so it's incredible to be part of Afterglow.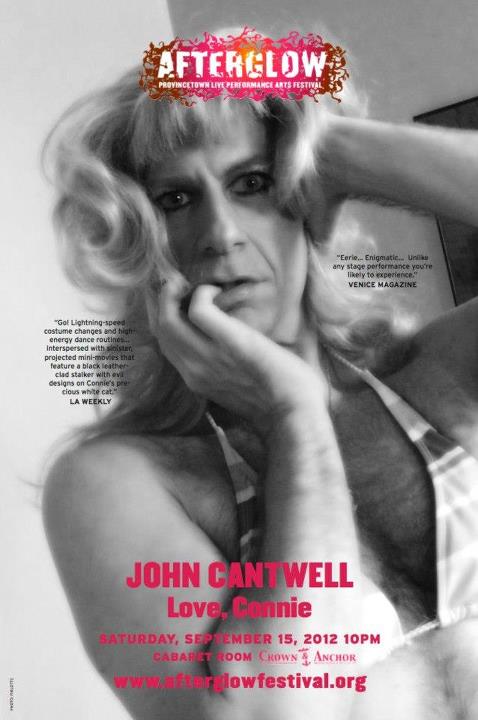 Other highlights during the festival include performances by some of NYC's sharpest underground talent, including Starsky & Cox, Amber Martin, Bridget Everett, Justin Vivian Bond, Tina Alexis Allen, Joseph Keckler, Lady Rizo, Cole Escola & Erin Markey, Dan Fishback, Jay Brannan, and Heloise & the Savior Faire.
John Cameron Mitchell beams as he dishes about some of the talent at Afterglow:
Well, Justin, Bridget, Rizo, and Amber are unquestionably the finest cabaret performers of their generation. Cole and Erin crack up my shit like nobody else. Dan is a wonderful performance artist who discusses a strange nostalgia for a time he never experienced, the AIDS crisis. Jay Brannan's sensibility is like a cross between Ani DiFranco and Lena Dunham.
Mitchell, who just had "an absolute blast" taping a recurring guest-star role on the next season of HBO's Girls as a has-been book editor, will be presenting a "work in progress" together with his Hedwig collaborator, Stephen Trask, on Afterglow's final night:
We're beginning work on a stage sequel to Hedwig. So much has happened to us, to the world, and to Hedwig in the 15 years since the last installment. All our favorite characters reappear, but we're just beginning and can't share any more details right now. In the old days we could develop the piece in the gestational privacy of rock clubs, but in today's overdocumenting, user-comment society, we mustn't expose the fetus before it's born. We'll be doing an excerpt, the opening monologue, and we'll beseech the audience to maintain digital silence. We'll also do old Hedwig songs, and I'll perform a monologue about a visit to the first gay film festival in Russia, which was shut down by riot police. Fun!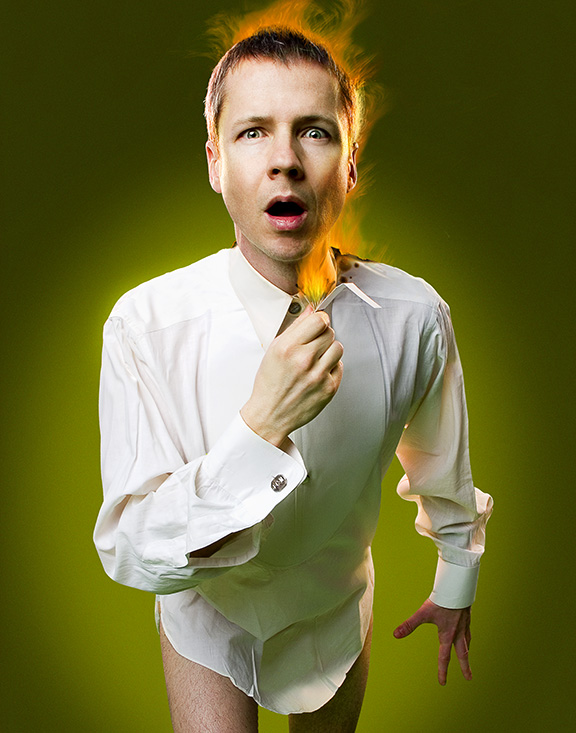 John Cameron Mitchell
Afterglow Artistic Director Quinn Cox says, "Provincetown was once synonymous with alternative performance, but the tie between P-town and Greenwich Village was loosed in the last several decades" -- this coming from the man whose seaside cottage was named Happy House by its first resident, Eugene O'Neill. Many may not realize that O'Neill was one of the founders of the Provincetown Players, staging America's first modern works in Provincetown a century ago.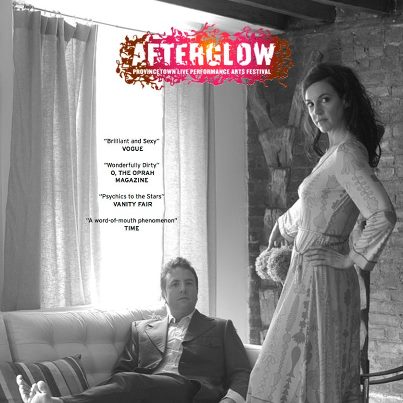 Afterglow's Starsky & Cox
Provincetown is also America's oldest continual arts colony, and its experimental birthright is at the heart of the Afterglow Festival. Cox's vision for the Afterglow Festival is to lead the charge of enriching Provincetown's artistic and commercial environment, not just in September but year-round, the way Edinburgh's festival bolsters its year-round economy.
So check out Afterglow. It's not every week that NYC's underground travels to the scenic shores of New England. In the footsteps of pilgrims indeed!
The Afterglow Festival runs Sept. 11-16 at the Crown & Anchor (247 Commercial St., Provincetown, Mass.). Check out afterglowfestival.org for more information.