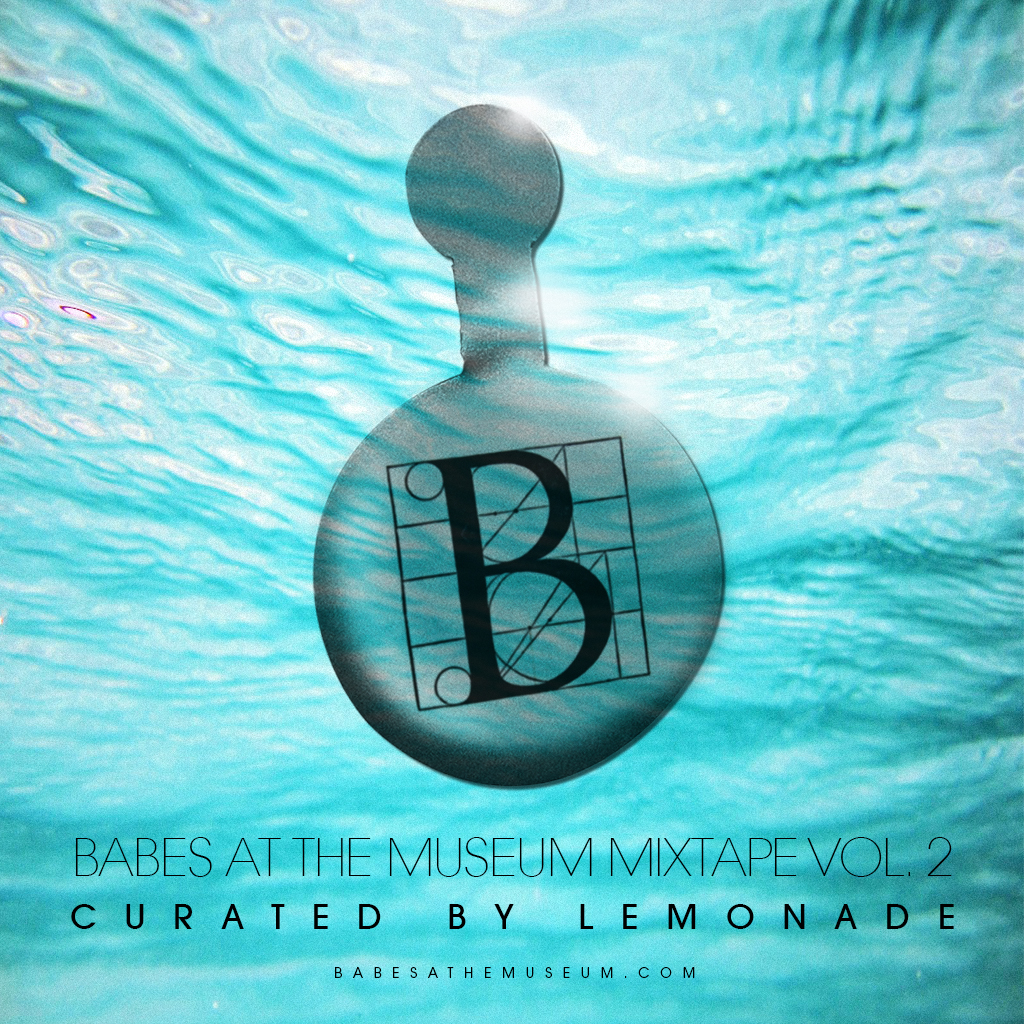 Last thing you want spoiling your trip to the museum is overhearing loud-talking know-it-alls regurgitating some polished crap they vaguely recall from that one art history class they barely even attended.
Next time this happens to you on your highly anticipated museum visit, ditch the first reflex to grab that person by the lapels and take the more non-violent, dismissive approach by making your headphones your savior.
For all you solo museum excursionists needing some tunes for this weekend's art fix, we've got you covered. For the second installment of Babes at the Museum's mixtape series, the bon vivants of Brooklyn electro-dance outfit Lemonade have handpicked 10 songs to whisk you through the galleries undisturbed.
The band's globe-trotting tour schedule and fine-tuned radar for obscure ear confetti lend to a chromatically curated mini collection of ambient, electronic and dance music. I'm hardly saying that this mixtape will render an exhibit more evocative, but we hope at least that it'll make a crowded museum feel more blissed out.

Babes At The Museum Mixtape Vol. 2 by Lemonade:
Babes At The Museum Mixtape Vol. 2 - Curated by Lemonade by Babesatthemuseum on Mixcloud
If you want to hear Lemonade's own material, grab their album Diver, out now on True Panther Records.
Artwork by Adam G. Mignanelli of Ballast NYC and mixed by Abdullah "the Kid" Saeed.
Tracklist:
Cluster and Eno -- "Für Luise"
Vladislav Delay -- "Whistleblower"
Asa Chang and Junray -- "Hana"
Saint Etienne -- "Kiss and Make Up"
Anna Domino -- "Caught"
Durutti Column -- "For Belgian Friends"
Ana Helder -- "Next Club"
Instra:Mental -- "Leave It All Behind"
Tim Hecker and Daniel Lopatin -- "Vaccination (for Thomas Mann)"
Alva Noto -- "Monophaser 2"