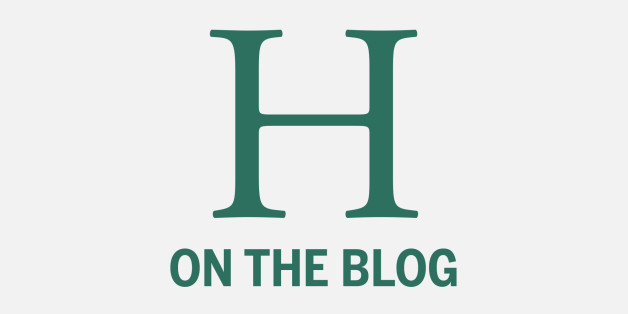 So, it also happened: with Turkish Prime Minister Erdoğan fiercely interfering -- as if he is the 'supreme editor' -- with the editorial independence of Turkish media and endorsing massive manipulations of ownership, and after a horrendous year with sackings of editors, columnists and reporters, Turkey is now rated as 'not free' by Freedom House, in its index on 2014.
Turkey was rated as 'partly free' in about 15 years, and hopes -- until lately -- were that it would eventually climb up to join the free countries. Opposite happening is, needless to say, shocking.
Much, if not all, has been said about the Turkish media's comatose state; a paralysis at its "center" or mainstream, which is fiercely controlled by its owners. But the problems are multi-layered.
Turkey has already had serious issues with jailed journalists -- 40 according to the Committee to Protect Journalists (CPJ) as of the end of 2013, but now, with some releases, somewhere around 25.
Over three-quarters of those imprisoned journalists are Kurds, some of whom are also political activists on the Kurdish issue. So, brutal and unacceptable suppression of dissidents, deserving condemnation, does not suffice to explain the systemic causes of the problems in the Turkish media.
The past practice of jailing or suing journalists has been augmented by a more cunning, sophisticated manner of suppressing, silencing, intimidating and restricting Turkey's "central" media:
Professionals defending their integrity, beyond political and ideological lines and affiliations, are systematically being sacked, and their re-employment prevented by scare tactics. Only last year, those fired within a broad spectrum of the media at mid and top levels numbered close to 200, according to figures from BIA.
These include editors-in-chief and desk editors, as well as senior columnists and reporters.
Added to which, there is no autonomous or independent, professionally run public broadcaster. State broadcaster TRT, despite its pledges, is even more pro-state than it was before the takeover by Erdoğan's ruling Justice and Development Party (AK Party). Meanwhile the state-run Anatolian Agency is headed by a former press spokesman to the prime minister.
These two institutions, and their vast network, are now at the full service of the executive powers. Serving public interest appears not to be on their agenda. As expected, since they are run strictly by bureaucrats and not by media professionals, self-censorship has become part of their institutional culture.
The growing threat to Turkish media is more about the methods and measures that suffocate its independence than any punitive legal measures. Editorial independence, which has been at the mercy of media proprietors since the late 1980s, has now reached the point of full suppression, as the telephone conversations above reveal. We now have a media sector in which approximately 85 percent is controlled by proprietors whose qualifications are sheer ignorance of or insensitivity to the integrity of journalism and its social role, measurable by their level of greed and submission to powers feeding their hunger for money and economic influence.
More clearly, most of the owners are -- by contract, public tender or even murky deals exposed by recent allegations -- subservient to the will of the prime minister. Their priorities are their own business deals and economic interests; when the authoritarian policies of the prime minister converge with such interests the role of journalism as public service dies.
This is where we are now; the product of an unholy alliance forged between government and media moguls. This alliance of overlapping interests has gone a long way to corrupting the genetics of Turkish media; it has destroyed parts of its DNA and the damage is going to be far longer lasting than the any individual jail term.
Given the scope and depth of accusations stemming from the Dec. 17, 2013, graft probe -- and others -- one could argue that if the media owners are also part of the massive corruption, which in itself would leave us with a debris of a rotten "central" media, the picture becomes also dangerous: In order to avoid punishment in the face of accusations proprietors resort to abuse of their media outlets.
Such a scenario is not unlikely.
With the Sword of Damocles hanging above freedom of expression in general; with its limitation in the public domain through restrictive laws and regulatory bodies; with editorial independence curbed severely to the point of widespread self-censorship, is it possible to prevent the demise of Turkey's media?
Needless to say, Turkey needs a new civilian constitution that must guarantee freedom of expression and of the media. The laws that restrict free speech and press freedom must then be amended accordingly. As noted in the Freedom House report "Democracy in Crisis: Corruption, Media and Power in Turkey," Ankara must stop intimidation of the media, and cease opening defamation and injunction suits without due, proper judicial scrutiny. Parliament must abolish clauses that restrict press freedom in the Counterterrorism Law, together with articles 125, 220 and 301 of the Turkish Penal Code (TCK). The TRT Law, Internet Law and Radio and Television Supreme Council (RTÜK) Law must also be revisited and amended according to the Copenhagen Criteria and the European Treaty of Human Rights.
But there is much more to be done, beyond the aspects of freedom, to secure the independence of the media. It is essential that Parliament establish transparency in media ownership. It is the public's constitutional right to know who owns what media.
Proper guidelines exist: The Council of Europe issued a set of recommendations in November 2013 -- after deliberating on the subject -- which calls for steps to allow the public "to discuss and even prevent abuses of media power." This declaration followed recommendations by the council at the ministerial level in 1994, two related documents in 2007 (one on "pluralism and diversity" and the other on "media concentration"), and another in 2011 -- all on media and democracy.
Turkey's president, government and parliament should be reminded constantly of all of these.
Similar recommendations address the root causes in this context: As elaborated by Dr. Şahin Alpay recently in his column with Today's Zaman, the government must: "Ban media owners from participating in public tenders so that they don't seek favors from governments. [...] Ban cross-ownership -- that is ownership of both print and broadcast media -- to avoid ownership concentration and to secure competition in the media."
Indeed, the cutting of ties between the executive power and media proprietors is an issue that is dealt with rigorously in Freedom House's recent report: "The government must address the widespread perception of corruption in the public procurement and privatization processes [...] [It] cannot dictate that media owners will place journalistic mission and ethics above the profit motive. With more transparency and fewer conflicts of interest, the capacity for Turkish governments to control media content will diminish."
To improve the transparency of public procurement, Freedom House calls for the Turkish government "to commence accession to the World Trade Organization Government Procurement Agreement (WTO GPA) in order to improve transparency and accountability in the bidding process." I would add that the EU must urge Turkey to open chapter 5 on Public Procurement in its EU accession negotiations, which it has so far been unwilling to do.
There are two more crucial steps: According to figures from the Turkish Journalists' Union (TGS) and BIA, only 1 percent of the country's approximately 15,000 journalist are members of a trade union -- mostly due to intimidation and deterrence. The EU must prioritize Ankara's opening chapter 19 on Social Policy and Employment, which it remains reluctant to do.
Finally, in order to successfully complete the now stalled reform process and resolve its inner conflicts, Turkey urgently needs to reform TRT, which operates as a "state" and not "public" broadcaster, acting as a mouthpiece for the government. It is run by bureaucrats, not media professionals, and is a locus of vast self-censorship. This has to change. Without a properly functioning, autonomous public service broadcasting system, no progress in Turkish journalism or democratization of the country should realistically be expected.