How would you feel if you went on Carnival's "Cruise from Hell" and were given a full refund, along with $500?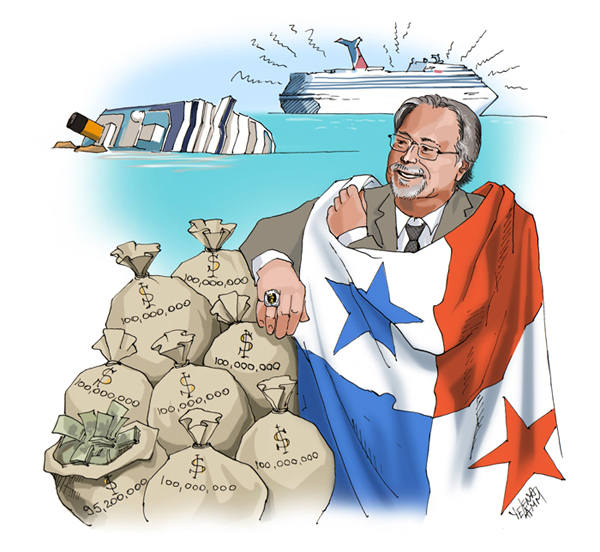 Carnival paid its "Cruise from Hell" passengers $500 each to make up for the difficult circumstances, which included the following...
Human waste overflowing on floors.
Fear of having your food and bottled water stolen.
Sleeping in makeshift tents on deck.
No air-conditioning.
Conditions have been described as "horrible," with some calling the ship a "shanty town." $500 for 3,143 passengers is $1,571,500.00. That may seem like a lot of money but, to Carnival, it's pocket change. In 2012, Carnival had an operating income of $1.277 billion from its North American Cruise Brands. This information comes directly from its 2012 Annual Report, which also points out that 51.7 percent of its revenue comes from North America.
Carnival avoids paying most U.S. taxes thanks to a loophole which allows it to create a tax haven in Panama. No taxes, despite making use of U.S. agencies such as the U.S. Coast Guard, which helped Carnival Triumph back on shore.
There is, of course, nothing wrong with profits. However, when Carnival Corporation pays no U.S. taxes, has a tax rate of 0.30 percent for global operations for 2012, and has two major incidents in less than two years, something is very wrong. Carnival could have paid a lot more than $500 to its passengers. However, because it has such a stable business model and little regulatory pressure, Carnival can afford to brush this off as another minor incident and keep on sailing.
(Image Credit: Yelena Lamm/MyVoucherCodes.co.uk)