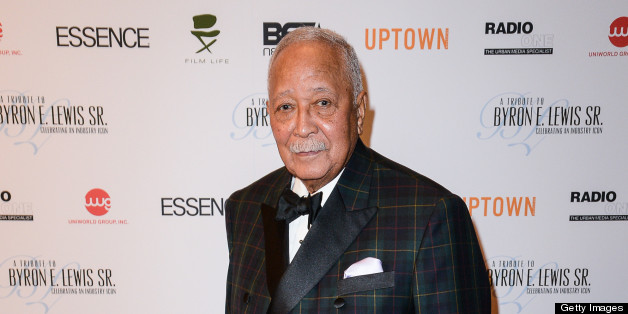 As New York City begins selecting our 109th mayor to define the post-Bloomberg era, it is valuable to reflect on the legacy of our 106th mayor, David N. Dinkins.
What's so special about Mayor Dinkins? Well, for starters, not only is David N. Dinkins our first and (thus far) only African-American mayor, he is also the most recent, and only living Democratic mayor of New York City.
As such, he exemplified our city's promise for all New Yorkers. Dinkins governed and led from core Democratic principles. Inclusion, diversity, social and economic justice and an understanding and appreciation of the public sector defined his mayoralty. He recognized the essential role of city government for New Yorkers of all classes, races and communities, and refused to bend to the winds of privatization. This is not to say that he opposed the private sector, but that he recognized that government's role was to govern, not solely to service the interests of corporations and developers.
Faced with a sharp national economic downturn, crack and HIV/AIDS epidemics at their peak, and federal abandonment of urban America, Dinkins made this city a better place. He brought homelessness rates down to their lowest levels in recent memory. He put thousands more NYPD cops on the beat -- but refused to use racial profiling or sacrifice civil liberties. He invested in real affordable housing across the city -- building and rebuilding hundreds of thousands of apartments for New Yorkers.
After 20 years of Republican administrations, New York is crying out for a return to Democratic values. The diversity that makes New York City the dynamic engine of culture and commerce that we love is under threat. Manhattan and much of Brooklyn risk becoming preserves of the very wealthy -- with the rest of us shunted to the edges of the city. Nearly twice as many of our neighbors are homeless as they were when David Dinkins left office. Municipal workers -- and the millions who depend on their work -- are underappreciated and under siege. More than ever, we need a city that believes in being a city again. We need a city government that believes in the Democratic values of governing for all of us.
I was deeply humbled and honored when Mayor Dinkins said recently that I embody "the 'gorgeous mosaic' of the 21st century." Few, if any, have embodied the gorgeous mosaic of New York City than David N. Dinkins. I look forward to a day very soon, when our city government once again celebrates that mosaic.