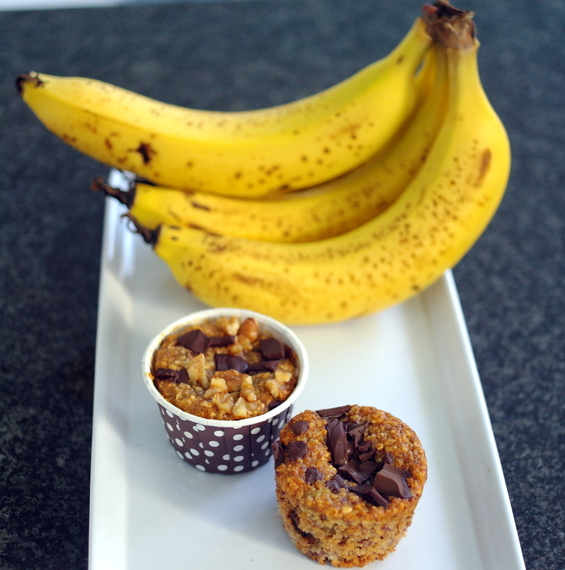 After a holiday season of just pure eating and giving presents, your stomach needs a break. Whether it's a green smoothie or a salad, for me, there always has to be some sort of sweet on the side. But a healthier sweet treat! Let me introduce to you some magically wonderful banana muffins. Flourless, refined sugar-free and butter-free. Sounds too good to be true?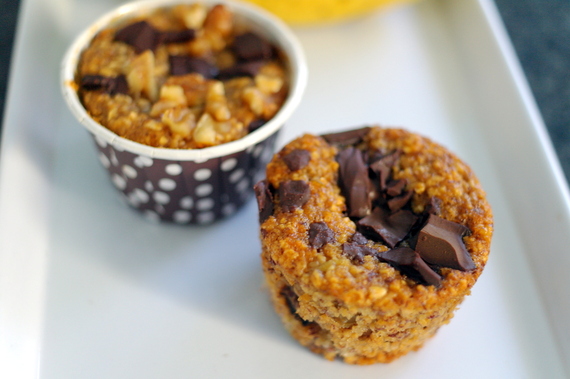 I, myself was a little skeptical of the recipe when I first read it, but it turned out better than I expected. The banana muffin has a spongy texture, and it's not too sweet either. I like to add in dark chocolate chips & walnuts, but feel free to add milk chocolate chips, etc. If you're not feeling awfully healthy, you can sub in white sugar, whatever suits you. These are a perfect pre-workout snack or even for breakfast. So here's to a new year, of eating healthier choices.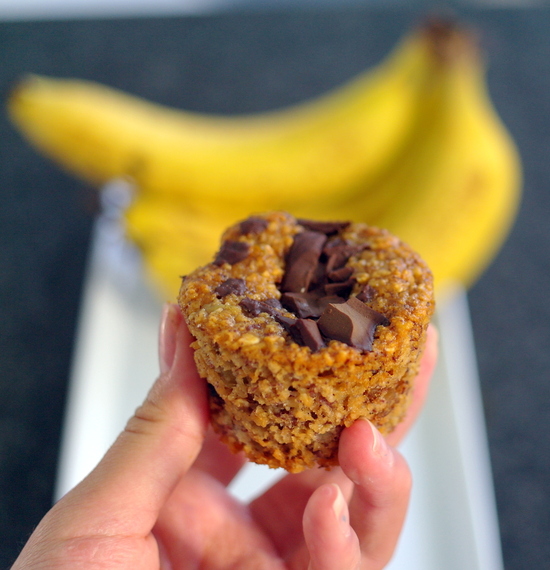 Flourless banana muffins
Ingredients:
2 large eggs
1/2 cup honey (or maple syrup, white sugar, or any other sweetener)
3/4 cup unsweetened applesauce (homemade or store-bought)
1 teaspoon pure vanilla extract
1 and 1/2 cup oat flour (oats grounded finely. You can use any other type of flour)
3/4 teaspoon baking soda
1 teaspoon baking powder
1 teaspoon cinnamon
1 and a 1/2 cups mashed ripe bananas (I used about 2 large and 2 small bananas)
Optional mix ins: walnuts, chocolate chips, pecans etc
Instructions:
1. Grease two loaf pans or 1 loaf pan. Preheat the oven to 180 degrees Celsius (350 F).
2. Mix together the eggs, honey, applesauce and vanilla.
3. Mix the flour, baking soda, powder and cinnamon and add to the wet ingredients.
4. Stir in the mashed bananas and mix well. Add any mix-ins.
5. Divide the batter evenly into 12 cupcake cases. Bake for about 20 minutes, or until an inserted toothpick comes out clean.