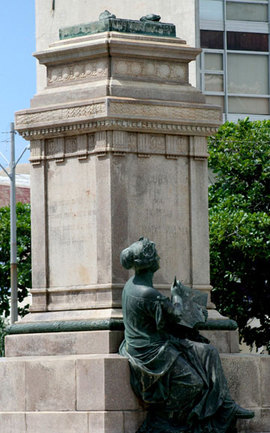 Exclusive to Huffington Post.
G Street, also called "The Avenue of the Presidents," still displays statues of some of the Cuban ex-presidents. Starting from the Malecon, Havana's seawall boulevard, and extending among the trees, stand the monuments to the leaders of the Republican period. In that January of 1959, when the barbudos, the bearded ones, entered the capital, the people in their fury tore down the statue of Tomas Estrada Palma, the first president of Cuba and friend of Jose Marti. In the midst of this effort to erase the past, the shoes of the metal effigy resisted the attempt to remove them, leaving us today with a comic obelisk, a monument to footwear.
For years, the Avenue of the Presidents was a space for craft fairs or for people to assemble before parading to the Plaza of the Revolution. The old images of those who had governed the country were condemned to oblivion. One fine day a campaign of architectural restoration returned the enormous statue of Cuba's second president, Jose Miguel Gomez, to its place and cleaned his monument which had been turned in to the graffiti palace of Havana. Lacking any new Cuban presidents to occupy the vacant sites, a monument to Bolivar, Allende and Jaurez has been raised in the center of the boulevard.
Today it's Cuba's young people who have changed the landscape of the presidential avenue, driven by the lack of recreational opportunities and the high prices in convertible pesos for entry into bars, nightclubs and cafes. Late at night they sit under the statues of a remote past and laugh at the salt-stained shoes of old Estrada Palma. They have turned G Street into a space lacking the grim solemnity the images of the founding fathers gave it. Under the gaze of the anxious police, surrounded by statues in frozen poses, they sing rock songs, boast to each other and, only very rarely, dedicate a few words to the past.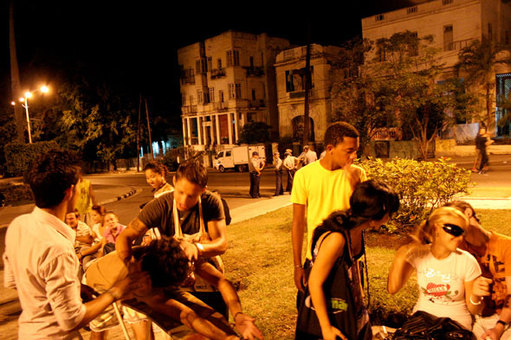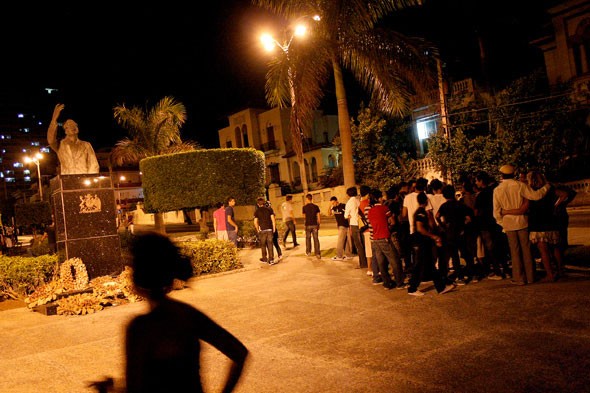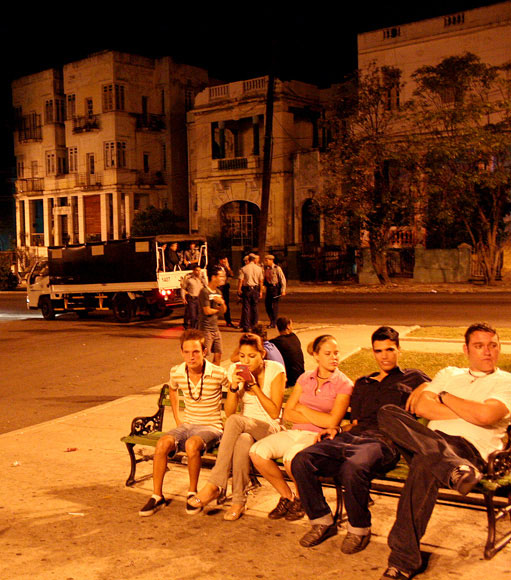 Photos: Orlando Luis Pardo Lazo
Yoani's blog, Generation Y, can be read here in English Translation.