At times here, one breathes in the aroma of a funeral. On the television news the images of funeral ceremonies have become common, almost monthly: a bugle note calling for silence, twenty-one gun salutes, soldiers marching, tears and words of farewell. They initiate new mausoleums and restore existing ones. Added to this is the fevered mania to commemorate anniversaries of some event, to sing the praises of what previously occurred on these days marked by obligatory celebration. The senile worry about preserving memories has displaced the restless creativity of youth.
The Cuban population has aged, in part due to the low birthrate, the steady emigration of the youngest, and rising life expectancy. But the graying is accentuated among those at the country's helm. Perhaps because of this, analysts are increasingly inclined to use the word gerontocracy to define our form of government. The definition may seem inaccurate if one looks at the average age of the deputies to the National Assembly, but it is just the opposite if one considers that it has been more than a dozen years since there has been rejuvenation within the Communist Party Central Committee. There are a good number of ministers still under sixty, but the largest share of power is concentrated in the hands of septuagenarians and octogenarians.
Instead of accelerating forward progress, these veterans delight in looking back at the stretch traveled and demand appreciation for the achievement. As they prepare for what will undoubtedly be the most spectacular funeral in the history of Cuba, or what some call "the biological solution," the mournful saga that floods the television programming seems like a dress rehearsal. The noise of the ceremonial cannons doesn't allow them to hear the new generation knocking at the door, coming like a whirlwind to dismantle everything. Sweeping away--in passing--the odor of dried-up flowers we sense all around us.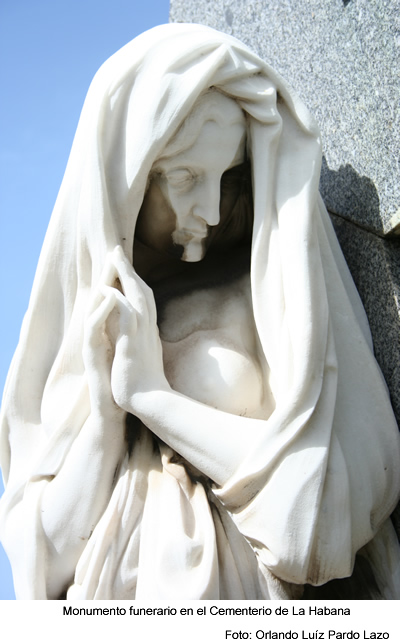 Yoani's blog, Generation Y, can be read here in English translation.