Translator's note: The Cuban Art and Film Institute sponsored a debate about the Internet at the Fresa y Chocolate Center, but barred the gate against Havana's independent bloggers. Yoani managed to enter the debate by wearing a wig, and delivered the impassioned speech captured in this video taken with a hidden camera.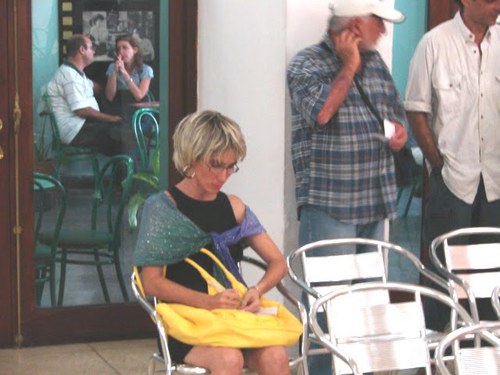 Yoani transformed into a blonde. Photo courtesy of M. H. Lagarde
Yoani's blog, Generation Y, can be read here in English translation.