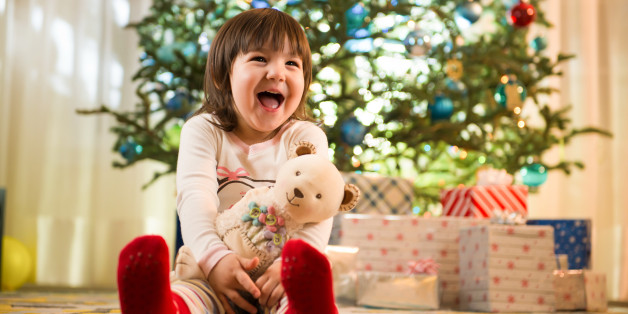 The holiday season is upon us. And for most of us the holidays are that special time of year when we really get to spend quality time with the people we care about most.
But increasingly, family time during the holidays gets little more than lip service. It's not that we don't cherish this special time. It's just that we all get bogged down with holiday chores like cooking, shopping and all the to-dos that come along with gift giving and celebrating. Add today's distractions of technology and smartphones and the competition for family gatherings is even more intense.
Ensuring we have that precious family time during this holiday season means we're going to have to work at it. But if we're smart about it, the work will be light and the reward large. There are three simple rules you can follow to pull this off.
Rule one: Schedule it!
An often overlooked fact is that what gets scheduled is more likely to get done. So schedule the things that are important. I know it probably sounds like scheduling family time will take away some of the magic of it. But if you don't schedule this time and really protect it, you run the risk -- really, high likelihood -- of having that time get overrun with other tasks and activities. And time is something we can never get back. So think about the most important things you want to spend time on this holiday season -- time with family, time with friends, finishing reading that book -- schedule them, and protect that time at all costs.
Rule two: Schedule it at the right time
Holidays aren't the most productive time in the office anyway, so think about how you can shift more of the holiday distractions to you work hours.
Office holiday parties are a good example. Rather than holding the traditional holiday dinner or cocktail party, shift this rather mandatory event to work hours. Maybe this year it's a holiday lunch rather than a dinner. Or even take an afternoon to swap gifts with your co-workers.
According to a Harris Interactive survey from a couple of years ago, about half of us already do some of our holiday shopping online at work. By shopping online, we can save ourselves those dreadful trips to the mall. And when you buy online, gifts arrive at your door already gift-wrapped, saving time for yet another holiday chore that can encroach on family time.
Make sure you know the rules at work about online browsing and shopping. You may have to limit this activity to lunch and work breaks. But it's still hours of time you've now eliminated that might otherwise threaten family time.
Rule three: Turn holiday chores into family time opportunities
Clearly scheduling family time at the right time is important because there are necessary holiday chores we can't just ignore. So we should all think about how we can turn some of these chores into new family time opportunities.
Even in this electronic age, most of us still sit down in the evening to address and stuff those holiday greetings that go out in the mail. This year, think about nixing the holiday cards and instead create a family eGreeting. Do a web search to find one of the many companies that let you build websites for free. Gather up the kids and build a holiday website that features every member of the family. You could even shoot a great holiday selfie and post it on your holiday website. I'd recommend elf ears.
Holiday baking chores are ripe opportunities for creating new family time. You can even make the family baked goods into the gifts you share with friends and neighbors. You'll further cut back on time at the mall buying those neighborly knick knacks and you'll simultaneously add to time with the family.
There you have it. Three simple rules that go a long way. My 21st century adult life is more hectic than my late dad's 20th century one, and nothing will change that fundamentally. But with a little bit of effort and a little bit of scheduling tenacity, we can make certain that we don't let holiday work overrun the most important task of the holidays -- being with each other.