What's one TECHNICAL best practice for creating a good explainer video for your business?
The following answers are provided by the Young Entrepreneur Council (YEC) is an invite-only organization comprised of the world's most promising young entrepreneurs. In partnership with Citi, YEC recently launched StartupCollective, a free virtual mentorship program that helps millions of entrepreneurs start and grow businesses.
A. Look at the Length of the Video

Try your best to explain your service/product within 60 to 90 seconds. Nobody wants to watch a video that is three or four minutes long.
- Lee McNiel, ReviewPush
A. Buy a Good Microphone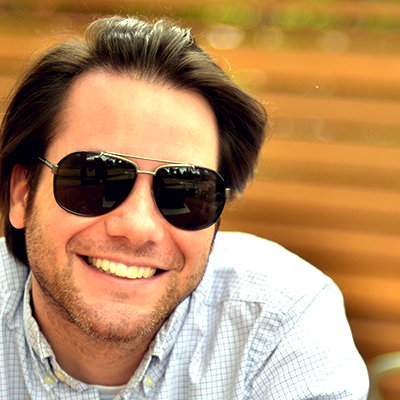 Buying a decent microphone is the single best way to immediately improve the quality of any explainer video. Even a relatively cheap microphone can significantly raise the productive value and produce a far more polished final product, while making the video easier and more enjoyable to listen to.
- Michael Mayernick, Spinnakr
A. Write a Script

Take the time to work on your script; don't just talk -- it will end up way too long and not on point. Know that you only have about 10 seconds with your audience to grab their attention and keep it.
- Torrey Tayenaka, Sparkhouse
A. Don't Make it a Powerpoint

A video is an entirely different medium than Powerpoint, yet most explainer videos look like a Powerpoint deck, animated. Consider the possibilities with video, and don't simply translate a Powerpoint deck to a new medium.
- Leah Neaderthal, Start Somewhere
A. Spend the Money to Hire an Expert

When 'ZinePak was creating the explainer video for our site, we considered making it ourselves. In the end, we decided to spend the money to hire experts (at a company called Switch Video), and we are thrilled with the results. Engaging expert scriptwriters, animators and producers to help achieve a predetermined vision is one of the best investments a company can make.
- Brittany Hodak, "ZinePak
A. Call Your Audience to Action

A great explainer video isn't worth a thing if the call-to-action isn't effective. Do you want viewers to submit their email addresses? Do you want them to click to purchase? Do you want them to share the video on Twitter or Facebook? Define the action you want the viewer to take, and then make it ridiculously simple for them to perform that action.
- Marcos Cordero, GradSave, LLC
A. Keep Text to a Minimum

When it comes to introduction videos, keep the text to a minimum to allow the visuals and audio to speak for themselves. Draw the users in with useful audio sound bites. People often have videos playing in the background as they surf the Web or do work. Having great sound bites, rather than on-screen text, allows for the video to explain efficiently on its own without requiring the viewer to read.
- Doreen Bloch, Poshly Inc.
A. Show Your Product

Too many explainer videos have good characters and scripts, explain the problem they're solving and even show that they understand their customers, but fail to actually show their products. When I see this, I start to question the value proposition. My gut tells me the product must suck if the company is unwilling to show it to me. Don't just tell me what your product does, show me.
- Chad Halvorson, When I Work
A. Keep It Simple

Use simple animation technology to ensure the message is clear and concise -- not overwhelming and busy.
- Andrew Angus, Switch Video
A. Make Sure It Has a Readable Font Size

We've found that a good demo video can make or break a product. With that in mind, something we've focused on is making sure the important text within the video is readable even if the demo isn't in full screen. This is especially important for screen captures, etc.
- Nick Reese, Microbrand Media