Between sitting down with team members who are halfway across the world and allowing customers to try out your product before they buy it, here are 11 ways virtual reality is expected to dramatically change the way we do business.
A. Richer Entertainment Experiences

ZinePak is already using augmented reality to make our products -- printed collectibles for pop-culture superfans -- more engaging. It's amazing that sports teams can now include AR and VR videos on something like a ticket, that only five years ago was a standard, transactional item that was unchanged for decades. With AR/VR, there are virtually no limits to creativity for entertainers and brands. - Brittany Hodak, ZinePak
A. Immersive Learning Experiences

Virtual reality will transform the way certain skills are taught, especially skills that rely on in-person experiences and/or expensive equipment. One example is teaching medical practitioners how to use lab equipment. Many college students don't get the experience to learn inside of a lab, so their knowledge is lacking. Another example is training commercial airline pilots. - Mattan Griffel, One Month
A. Virtual Traveling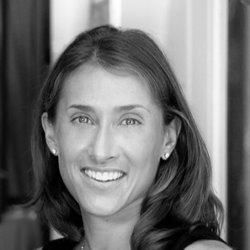 We work in the travel industry, where VR will definitely change experiences for the better. If a hotel thinks it can get away with having deceptive photos online, they won't be able to get away with that in the future. VR takes the "chance" out of experiences by giving customers the opportunity to really experience it before they invest their time and money. - Brooke Bergman, Allied Business Network Inc.
A. Easier Attainment of Globalization Skills

Global competence, or the ability to understand how business is conducted in different cultures, is a difficult skill for most people to practice right now because we are limited by travel constraints. Thanks to virtual and augmented technology, however, instead of physically living and working in Japan for a few months, your avatar can spend time in a virtual Japanese office. - Alexandra Levit, Inspiration at Work
A. Interactive Tutorials and Customer Service

In the SaaS service, it's necessary to provide comprehensive tutorials so your customers know how to use your product. Virtual reality will make it easier to get customers to complete tutorials and lessons on how to use your software to its full potential. Customer service will become more interactive, with questions being answered in a more enjoyable experience than just reading a support page. - Dave Nevogt, Hubstaff.com
A. Virtual Shopping Experiences

Even though e-commerce is growing within the apparel space, 90 percent of clothes are still bought in stores. This is mainly because people still want to try them on. But what if you could browse a Macy's rack or Nordstrom display and see how the clothes look on you all from the comfort of your own home? This will be the convergence of virtual reality and fit technology. - Fan Bi, Blank Label
A. 2D to 3D Content Creation

An often overlooked benefit of the virtual reality transition is that creators of content will no longer have to create said content in a 2D digital world. Instead, we can work in a virtual world to create the content we want others to see. Think about 3D animation -- it's hard to do in a 2D digital environment. In a virtual world, we can more easily create 3D animations. -Lane Campbell, Creately
A. Virtual Office Tours

With VR, interactive office tours will be possible from the comfort of your own home or office. There will be no need to spend time traveling back and forth between multiple locations or relying on flat 2D pictures to remember what a space looked like. These new technologies will help create interactive visualizations during the build-out and design phase of a new office space. - Aron Susman, TheSquareFoot
A. Immersive Advertising

Advertising will evolve from being built around product information to being built around an experience. Consumers will be able to "physically" interact with what is being advertised, and this will provide a huge shift in data tracked by advertisers. A great implementation of this would be a device that knows exactly where a person is staring in an ad using eye tracking data, as introduced by FOVE's HMD. - Eric Siu, Single Grain
A. Cloud-Based Work Environments

Gone are the days of the 9-to-5 work week now that remote workers are steadily increasing. With video conferencing technology developing rapidly, it won't be long until we utilize cloud-based work environments to provide a more connected, virtual experience to anyone using smart devices and conference rooms. Ultimately, it's about constructing an atmosphere that accommodates the generation Y worker. - Anthony Pezzotti, Knowzo.com
A. Virtual Meetings

When it comes to business process outsourcing, it's quite tempting to picture an army of faceless robots working tirelessly across the ocean. VR will definitely give our clients a greater opportunity to connect with the people who are in direct contact with their customers and are responsible for their growth. I think it will be interesting to see how this new understanding of the realness of these people will transform HR. - Cody McLain, SupportNinja
These answers are provided by the Young Entrepreneur Council (YEC), an invite-only organization comprised of the world's most promising young entrepreneurs. In partnership with Citi, YEC recently launched BusinessCollective, a free virtual mentorship program that helps millions of entrepreneurs start and grow businesses.