Startups never sleep. But is it better to require all employees fully unplug during their vacation days or should they have one foot in and one out? We polled 12 entrepreneurs to find out.
A. Make Sure They Check In Only If It's Urgent

I generally ask employees to unplug and recharge during a vacation. However, in a fast-growing company, there are exceptions where an opinion or insight is needed in real time. In these situations, I make sure to put the words "priority" in the subject line of the email so that the employee knows that it needs to be resolved right way. Everything else can wait until they return. - Sathvik Tantry, FormSwift
A. Make Sure They Unplug

Having key employees go on vacation is a stress test on your business to understand what would happen if they or someone else in their role suddenly quit. Have a process so someone else in your organization can take over anything that can't be suspended for a week. - John Rood, Next Step Test Preparation
A. Have Employees Fully Recharge

I want my employees to fully recharge while they are on vacation. My team of employees knows to respect the employee on vacation and not contact them, and also pull together to cover for the person on vacation. Even though it can be painful for a fast-paced startup to be down an employee, it's for everyone's benefit if the employee comes back feeling refreshed and ready to give it 100 percent. - Diana Goodwin, AquaMobile Swim School
A. Encourage Working Remotely Rather Than Unplugging

A benefit of startups is that most employees buy into your mission and take ownership of its success. To unplug is something I honestly believe most folks don't value. They do value flexibility -- being able to be online anywhere in the world, within reason. Our lead editor worked from Russia for four months. I work from Brazil every year for three weeks. It's refreshing and you are contributing to the business. - Tarek Pertew, Uncubed
A. Have Employees Recharge by Experiencing New Cultures

I encourage my employees to take long trips to other countries for months at a time and divide their time there between work and leisure. It gives them the opportunity to experience new cultures (which can often improve their work) and recharge their batteries while still getting paid for the time that they're gone. It's a win/win for everyone. - Vladimir Gendelman, Company Folders, Inc
A. Show Them You Respect Their Time

The employer/employee relationship is one of mutual respect and cooperation. Employees are human beings first, and employees a distant second. Respect means a recognition that employees have a life beyond the company and are entitled to privacy, personal time, and the pursuit of their own interests uninterrupted by their employer. It makes for healthier employees, families and businesses. - Vik Patel, Future Hosting
A. Make It Their Decision

In our company all employees choose how to spend their vacations. They're encouraged to disconnect, enjoy new experiences, meet new people and explore new cultures. If possible we try to find a way to contact them in case there's a real emergency they need to be aware of, but our experience tells us that 99 percent of the time it is possible to unplug completely. - David Tomas, Cyberclick
A. Encourage Them to Unplug and Relax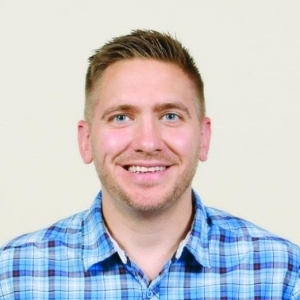 I encourage them to unplug from all work-related activities when leaving for vacation. Employees need a chance to detach and reboot themselves. By having them do this, they will return feeling rejuvenated and ready to work. Their minds will be clear and focused, and you will have an overall more successfulemployee. - Phil Laboon, Eyeflow Internet Marketing
A. Give the Employee the Choice

In the demanding world that we now live in, we are constantly connected even while at dinners, with friends, before we sleep and even on vacations. This is the individual's personal choice I believe. With our digital world dependence, I find that my inner ability to unplug is much harder. So for me, checking in every now and again actually helps me relax while on vacation. - Souny West, CHiC Capital
A. Make Them Unplug to Become More Productive

We prefer employees "unplug" as much as possible because we know that an employee who is less stressed is a happier and more productive employee. Technology makes our lives easier, but it also makes it more difficult to rest and recharge. We encourage employees to take time off so they don't suffer burnout. This approach is good for the employee and the company. - Alfredo Atanacio, Uassist.ME
A. Make Sure They Take Time Away From the Business

I encourage our team to take their full vacation time each year and recommend unplugging. Taking time away from the business is incredibly helpful and minimizes potential burnout. Employees come back to work refreshed with new ideas due to extended time unburdened by day-to-day stresses. - Tom Alexander, PK4 Media
A. Have Them Check In Twice a Day

Ideally I prefer they just check their email twice a day and forward their manager anything that requires follow-up. This allows for the employee to enjoy their time off while ensuring our company can provide a high level of customer service. We of course do not want to lose any potential opportunities. - Jayna Cooke, EVENTup
These answers are provided by the Young Entrepreneur Council (YEC), an invite-only organization comprised of the world's most promising young entrepreneurs. In partnership with Citi, YEC recently launched BusinessCollective, a free virtual mentorship program that helps millions of entrepreneurs start and grow businesses.