Many startup books preach empty, "feel-good" advice, but these top picks stand the test against 13 real, successful entrepreneurs.
A. "The Hard Thing About Hard Things," by Ben Horowitz

In business, you're guaranteed to be met with difficulty (as I have many times). Consider this a handbook for navigating tough times. - David Henzel, MaxCDN
A. "Dreaming in Code: Two Dozen Programmers, Three Years, 4,732 Bugs, and One Quest for Transcendent Software," by Scott Rosenberg

My founding Data Engineer recommended this book to me last year. "Dreaming in Code" is not a how-to book about programming or computer science, but rather an engaging depiction of the journey to build great software. The author follows this journey from ideation to quality assurance. Readers learn about collaboration, project management and so much more. It's a must-read for tech founders. - Doreen Bloch, Poshly Inc.
A. "Disciplined Entrepreneurship: 24 Steps to a Successful Startup," by Bill Aulet

There are so many startup books that are just a collection of click-bait blog posts -- full of non-actionable fluff and clichés. Or, just terrible advice delivered with adequate confidence to sound like the solution to all your problems. This book is the furthest possible thing from that; it's technical and demands to be read slowly, but what you get is a roadmap that overlooks virtually nothing. - Corey Northcutt, Northcutt Inbound Marketing
A. "Turbo Startups: Analysis of the 10 Most Successful Startups - The Rise of the Next Big Thing," by Can Akdeniz

This book came out in 2015 and offers an analysis of the ten most successful startups. This provides a way to capture some of the best practices that need to go into creating, launching and managing a new business while also hearing about some of the key mistakes to avoid. Seeing real examples also reinforces the lessons to be learned. - Drew Hendricks, Buttercup
A. "Traction: How Any Startup Can Achieve Explosive Growth," by Gabriel Weinberg and Justin Mares

This book is a gold mine, and it's structured as a true reference book. "Traction" starts with an overview of how to think about creating growth -- traction -- for your startup, identifying 19 separate "traction channels." It provides a framework for quickly testing each channel and finding your critical path. Most of the chapters are dedicated to the channels themselves with expert tips and stories. - Nanxi Liu, Enplug
A. Losing the Signal: The Untold Story Behind the Extraordinary Rise and Spectacular Fall of Blackberry," by Jacquie McNish and Sean Silcoff

This is the inside story of how a true innovator was born through hard work and a fully cohesive team, and how things fell apart as the co-founders lost their combined vision and the team fell apart. It's inspiring as well a cautionary tale. - Kirk Simpson, Wave
A. "Entrepreneur's Guide To The Lean Brand: How Brand Innovation Builds Passion, Transforms Organizations and Creates Value," by Jeremiah Gardner and Brandt Cooper

The lean mentality is critical to growing a successful startup. Jeremiah and Cooper's book consistently helps us not get stuck in the weeds, but rather to keep moving forward and building. - Afif Khoury, SOCi, Inc
A. "The Crossroads of Should and Must: Find and Follow Your Passion," by Elle Luna

This was the most inspiring book I read in 2015. It's an illustrated, easy read based on a blog post that went viral, but the inspirational message it contains is very powerful. It's a must-read for anyone considering shaking up the status quo or following a dream and how to deal with the real-life consequences that follow. - Brittany Hodak, ZinePak
A. "Exponential Organizations: Why new organizations are ten times better, faster, and cheaper than yours (and what to do about it)," by Salim Ismail

Of all the books I read last year, this one was my favorite. It discusses the characteristics of the exponential growth organizations of today and distinguishes them from slower-growth, fixed asset businesses of the past. It got my creative juices flowing and helped me think of more ways to turn my startup into a very high-growth business or "exponential organization." - Diana Goodwin, AquaMobile Swim School
A. "From Idea to Success: The Dartmouth Entrepreneurial Network Guide for Start-Ups," by Gregg Fairbrothers and Tessa Winter

Every new founder should read this book before getting started. It's one of the few books that moves methodically and systematically through each step of getting started with a new business. In my first venture, I wasted months that could have been saved by spending a day with this book. - Joel Butterly, InGenius Prep
A. "Abundance: The Future Is Better Than You Think," by Peter Diamandis and Steven Kotler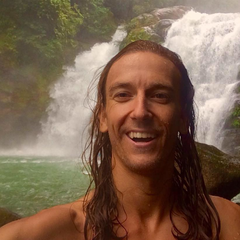 Want to know what technologies are going to change the world? Investors, futurists and space explorers Peter Diamandis and Steven Kotler explain what investments are going to save the planet. Solutions to the global health care, poverty, food and water crises are all explained in this book and give a hopeful and motivating look into the future. - Matt Wilson, Under30Experiences
A. "Who: The A Method for Hiring," by Geoff Smart and Randy Street

Talent is truly what is going to make or break your startup and, hence, whom you hire is critical. This book is a tactical, thoughtful guide on how to hire people, from specific, smart interview formats to how to ignite employees in the long run. It's a must-read for any head of HR or founder. - Beck Bamberger, BAM Communications
A. "Startup Life: Surviving and Thriving in a Relationship With an Entrepreneur," by Brad Feld and Amy Batchelor

I co-founded Trustify with my wife, Jennifer Mellon. We read this book together and found the strategies useful for our relationship in general. We highly recommend it to any entrepreneur (whether you work with your partner or not) who hopes to thrive in their relationships and business. - Danny Boice, Trustify
These answers are provided by the Young Entrepreneur Council (YEC), an invite-only organization comprised of the world's most promising young entrepreneurs. In partnership with Citi, YEC recently launched BusinessCollective, a free virtual mentorship program that helps millions of entrepreneurs start and grow businesses.