The following answers are provided by the Young Entrepreneur Council (YEC), an invite-only organization comprised of the world's most promising young entrepreneurs. In partnership with Citi, YEC recently launched StartupCollective, a free virtual mentorship program that helps millions of entrepreneurs start and grow businesses.
A. College Alumni Associations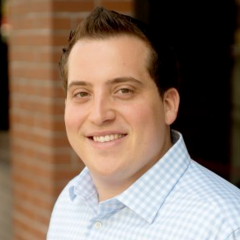 Not all young entrepreneurs take advantage of the built-in community provided by college alumni associations. Connecting with people who share your business and your alma mater is a great way to take advantage of a variety of resources you wouldn't otherwise have access to. - Simon Casuto, eLearning Mind
A. Certification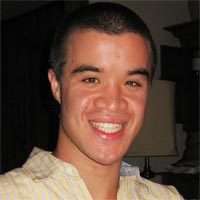 Taking a course or becoming certified in an area of expertise relevant to your career is an excellent way to boost your skill set and improve business operations. It's cost-effective and does not require a major investment of time. - Andrew Schrage, Money Crashers Personal Finance
A. Groups and Organizations

There are a lot of groups and organizations that are geared towards helping entrepreneurs. Whether it's to socialize and network or get perks like access to private clubs or connections to journalists, there are definitely ways to take advantage of the benefits that come with starting your own business. - Mark Samuel, Fitmark
A. Udemy

Udemy is a great and affordable site in which users can take classes ranging from SEO to Java. It's a fantastic resource and an excellent way to learn without breaking the bank. - Josh Weiss, Bluegala
A. Mentorship

Find other successful entrepreneurs who have a proven record, and reach out to them. They will always be willing to share their expertise. Target three to five top entrepreneurs you highly respect, and simply ask them through email, Twitter or LinkedIn. Clarity is also a great resource entrepreneurs can use to receive on-demand, expert business advice. - Brock Stechman, DivvyHQ
A. Maverick Next

Yanik Silver and Dmitriy Kozlov created a high-level mastermind for entrepreneurs aged 25 and under. Maverick Next is within the overall Maverick 1000 adventure mastermind group. These young entrepreneurs get to network and share ideas with seven and eight-figure business owners who are members of Maverick 1000. It's an extraordinary opportunity to be an insider and jump-start your business. -Joshua Lee, StandOut Authority
A. Business Podcasts

What I like most about podcasts is that they are not all-encompassing. Reading is great, but I can't do it while on a treadmill. Podcasts are a great resource and provide incredible access to brilliant minds. They are long form and higher quality than tweets and blog posts. A couple of my favorite podcasts include James Altucher and Tim Ferris. - Adam Stillman, SparkReel
A. Reading

Keep up with what other successful entrepreneurs have done well, and apply it to your company to determine how you can do it better. Hearing other people's stories and bright ideas will get you a long way. And don't let conferences distract you, as they're not always that helpful. - George Bousis, Raise Marketplace Inc.
A. Startup Next

After completing a Startup Weekend or building a prototype on your own, Startup Next is a perfect bridge between early idea stage and mature accelerators like TechStars. Next provides a lot of great education and access to an international network of entrepreneurs and opportunities. - Martina Welke, Zealyst
A. "How to Start a Startup"

Wish I had this before, but this is a very good free online course done by Sam Altman, president of Y Combinator, and other very successful entrepreneurs. - Kenny Nguyen, Big Fish Presentations
A. Cohabitation Office Spaces

Small business incubators and cohabitation office spaces are a great place for young entrepreneurs to reside when starting a company. These places are a gold mine for access to other entrepreneurs who freely share all sorts of wisdom and advice. Sitting in an office with people from all different backgrounds and varying stages of the startup game is a powerful resource. - Chris Kane, Bounceboards LLC
A. Collegiate Entrepreneurs' Organization

There is a national club called the Collegiate Entrepreneurs' Organization that is available at most colleges. I strongly recommend joining this club if you're in college. I learned so much being actively involved and connecting with local entrepreneurs. Plus, seeing hundreds of students and young successful entrepreneurs at the national conference is truly inspiring. - Robert De Los Santos, Sky High Party Rentals
A. University Connections

I connected to a professor at my undergraduate business school using the faculty directory and a cold email. I've spoken in his class nearly every semester for the past two years, and through this experience I've not only honed my pitch and presentation skills, I've also recruited great summer interns. - Ryan Buckley, Scripted, Inc.
A. UP Global and Startup Weekend

Startup Weekend and all of its sister events are amazing ways to introduce people to entrepreneurship. Volunteering to facilitate or speak at a startup event is an amazing learning and networking opportunity. Participating helps you reconsider your own business, and you'll be able to meet both other facilitators (current entrepreneurs), as well as the participants who bring unique skills. - Aaron Schwartz, Modify Watches