The holidays are a time to spend with the people you love, but it's easy to get caught up in your work. Here's how you can spend time with loved ones without staring at your laptop screen.
A. Leave Your Laptop at the Office

Every entrepreneur is in a relationship with their business. When an email or call comes in late at night, we jump to get the job done. Once the laptop is open, times flies and the night is gone before you even realize it. When I want to guarantee my focus for the night is on family, I leave my laptop at the office. No access to work means no time spent working. -
Andrew Hoeft, Date Check Pro
A. Schedule With Google Calendar

I use Google Calendar to make sure I'm balancing my time between my business and personal life. The first thing I enter into my calendar is any family commitments for the month. Then, I add in business meetings and other work tasks that need to be done. The only way to achieve balance is by adding in the most important things first and fitting everything else around them. - Nicole Munoz, Start Ranking Now
A. Take Time Off When Your Clients Are Off


A lot of our consulting clients are out of the office over the holidays, so we use that as an excuse to take vacations and close up the office. Our sales team can't get ahold of anyone anyways, so they don't get much value during that time. - Josh Fuhr, Auditrax
A. Switch Up Your Work Hours


During the holidays, I tend to work early mornings and evenings so I can spend the bulk of my time with my family. I prefer to do as much as I can in the mornings so I can spend the rest of the day and evening enjoying holiday festivities. Typically, most of my business contacts are also taking breaks during this time, so the work is much lighter. - Murray Newlands, Due.com
A. Designate a Space and Time to Work From Home


It's not easy to unplug, especially if a new project is being picked up immediately after the holiday season. To take advantage of working from home and seeing a little more of loved ones, designate spaces and time for work at home. It's the best way to balance without compromising the quality of your work. Family will understand, and clients will be pleasantly surprised. - Cody McLain, SupportNinja
A. Don't Be Afraid to Say 'No'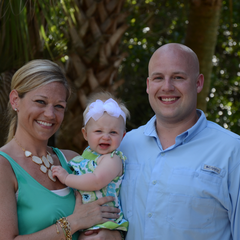 I have to say "no" more than usual during the holidays. I usually frame it as, "Now isn't a great time, as I have plans with my daughter." Spending time with my kids is very important to me, so it makes it easier to say no. Who really wants to argue with you when you say "no" due to family time anyway? Saying "no" during the holidays is the only way I can keep my balance. - Drew Gurley, Redbird Advisors
A. Leave On Time Everyday


During the holidays (or any busy time, really), I always make it a point to leave the office right at 5 p.m. and go home to spend time with my wife and kids. Once everyone is in bed, I get more work done and "finish the day" if I need to. This way, I spend time with family and stay on task with the business, which is especially important for our retail clients during the madness of Q4. - Dan Golden, Be Found Online
A. Put Trust in Others and Delegate


Rather than trying to do everything yourself, successful entrepreneurs need to put trust in their team and delegate work to create balance. If you're able to effectively train employees and build a great company culture, you can learn to trust others and delegate tasks without having to worry. This process starts with hiring independent employees who aren't afraid to step up when the time comes. - Anthony Pezzotti, Knowzo.com
A. Make Family Time Non-Negotiable


I live a very scheduled life, and I take the time I spend with family and friends as seriously as any other item on my to-do list -- no skipping or pushing off. I don't consider family time as "time off." Spending time with loved ones is what makes any of this worthwhile in the first place. - Adam Steele, Loganix
A. Work Ahead of the Holidays


I prefer to work more ahead of time so that I can close the office for a couple of days and let employees enjoy the time off as well. We usually don't have much going on during the holidays anyways, so closing up sends the message that it's everyone's time to spend with family. - Angela Ruth, Due.com
A. Set Clear Boundaries


One of the biggest mistakes I've made is trying to work on my laptop while my family sits around the table at breakfast. Trying to be a part of the conversation while still being engaged in my business simply doesn't work. Block off a few hours when you can focus exclusively on work, then block off the hours when you can focus exclusively on family. Everyone will be happier. - Carter Thomas, Bluecloud Solutions
A. Plan and Prioritize

I plan out the busy holiday season carefully, including my personal and professional time. I think carefully about my priorities and goals by the end of the year. This holiday season, I'm welcoming my third child into the world. And as you can imagine, my planning is in overdrive. By making a plan and setting priorities ahead of time, I can expect a less hectic holiday season. - Robby Berthume, Bull & Beard
A. Schedule Tasks in Advance


One of the best ways to make time for family is to schedule out content, tasks and events, as soon as possible. This allows you to take an advisory role over the business and its day-to-day operations rather than needing to complete these individual tasks manually on a daily basis. - Zac Johnson, Blogger
A. Make Room For Uninterrupted Time


Balancing time between work and family is all about being flexible, working remotely, and blocking off the necessary uninterrupted time that should be spent with loved ones. I'm also very lucky to have a team who I give autonomy to, knowing full well that they are capable of holding themselves to the same high standards in and out of the office during the holiday season. - Bryanne Lawless, BLND Public Relations
These answers are provided by the Young Entrepreneur Council (YEC), an invite-only organization comprised of the world's most promising young entrepreneurs. In partnership with Citi, YEC recently launched BusinessCollective, a free virtual mentorship program that helps millions of entrepreneurs start and grow businesses.