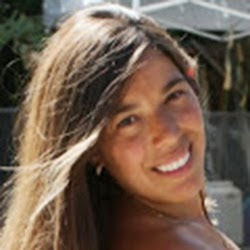 Author Marcela De Vivo is the CEO of Gryffin Media, an online marketing company that specializes in SEO, Social Media, Analytics and much more. Gryffin Media has used the vertical integration model in their omni-channel marketing approach, incorporating elements of content, video and paid search to amplify services.
When Americans think of e-commerce giants, names like Amazon come to mind. But Amazon is a dwarf compared to Alibaba, a juggernaut that is dominating China -- and the world -- as China comes into its own Internet age. Alibaba dominates 80 percent of China's booming online shopping market. Its three main sites host millions of businesses and sellers, who sell to hundreds of millions of buyers. Alibaba totaled $248 billion in transactions in 2013 alone -- more than Amazon and eBay combined.
And what is Alibaba's secret? Consolidation of services.

Alibaba Supersizes the Consolidation Model
Alibaba is, among other things, a search engine, a marketplace and a bank -- all in one company. By uniting a payment platform, an online marketplace and more than a dozen other B2B, B2C and C2C services under the same umbrella, Alibaba has redefined the concept of consolidation. 
As one journalist puts it,
 "Investors are interested in Alibaba because the company dominates many businesses in China that, here in the U.S., are run by individual companies. Alibaba owns the websites Tmall and Taobao, which are similar to Amazon.com and eBay, respectively. The company also earns money from transaction fees related to its various businesses through Alipay, which is like PayPal. That's just three of Alibaba's many subsidiaries."
Through Alibaba's Tmall, companies can sell directly to the public. Through Alibaba's Taobao, members of the public can sell directly to each other. Although its enormous, product-thirsty Chinese marketplace enabled it to sprint past "giants" like Amazon, Alibaba certainly didn't invent the consolidation model -- even if it supersized it.

Amazon -- the Prototype of Consolidated Services
Amazon appears to be winning an
epic war
against Google for domination of cloud-based web services. But Amazon -- which now offers streaming video subscriptions, a marketplace for freelance writers and its own payment service -- started as an online bookstore.
When it realized its customers wanted more, its founders had the foresight to recognize that they had the infrastructure to combine other services that their customers needed. Books led to DVDs, computer software and retail merchandise, which led to express shipping services, mp3 downloads, its own e-reader and just about any retail merchandise imaginable. From Apple to Google, the most successful companies in the country -- with the exception of energy firms -- can trace their success and stability to the fact that they offer multiple unique services under the same umbrella.

Consolidation as Bait -- and a Weapon: The Southeast Asia Model
In an
examination
of regional startups in Southeast Asia, a pattern emerges of young companies using consolidation as a means to position themselves as potential strategic acquisitions for larger companies overseas. But consolidation has the added benefit of creating enormous barriers to entry for other startups looking to enter the market. Consolidation ripens them for consideration by hungry buyer corporations while insulating them from competition.
Consolidated Southeast Asian companies are able to secure a larger share of institutional funding, freeing them from the frantic scramble for scarce venture dollars that plagues so many startups.

The Secret Is Out -- And Smart Startups Will Embrace It
Asian companies aren't alone in embracing this trend. Uber is attempting to blaze a similar trail on the western front. Less than a month after
merging their service with Spotify
, the popular taxi app launched a food delivery service in select neighborhoods of the Los Angeles area. 
UberFresh
 allows customers in Beverly Hills and West Hollywood to order lunch and dinner through the same app they would use to order a cab. Regardless of whether this experimental service ultimately succeeds, the attempt is ambitious and indicative that we are living in an era of consolidated needs.
So how can consumer-facing startups continue this trend?  They can start by changing their peripheral scope. Entrepreneurs have conditioned themselves to develop business models and marketing strategies based on others in their industry: Who else is doing what I do and how can I do it better?  This horizontal scope has worked great in the past but limits innovation to established industry boundaries, boundaries which only exist for lack of more profitable alternatives.
Instead, startups should aspire toward nuanced vertical integration. Now that the customer is in my cab, what other needs can I provide to improve their experience?  It's this kind of peripheral that brings services like Uber and Spotify together; two unrelated industries that contribute to a single user experience. The more emerging startups implement vertical integration into their business plans, the more we can expect to see Alibaba-style consolidation happening on the ground levels.
The concept of vertical integration can be applied at any level, from the smallest startup to multinational corporations.  From simply identifying needs that could be integrated to reduce silos, to partnering with other companies that offer relevant services, it can allow startups to maintain a lean profile while retaining customers by expanding their offerings.
The secret is out on the benefits of consolidation of services for B2C startups, but consolidation isn't always easy. Seamless integration between consolidated services -- especially when it comes to issues surrounding corporate structure and ownership -- like the kind achieved by Alibaba is a rare, remarkable feat.  But the example has been set -- the companies that find a way to service all of their customers' needs find a way to expand and profit.