Written by Erik Howard with contributions from Paul Krystyniak
Although stories of criminal and violent incidents are common in the Detroit narrative
a less common topic is resident response and actions. Among residents a common
thought that is often offered is that the perception of violence and crime is greater than
the reality but from time to time we are sadly reminded that reality meets perception.
Although it would be irresponsible to completely ignore specific occurrences it is equally
irresponsible to avoid a dialogue that promotes a proactive approach to prevention. The
following article was written in response to a string of violence that occurred in the late
summer of 2011. Since the initial intent was to promote proactive, community-minded
action, we are stepping back to revisit these simple concepts.
1. Share Time and Space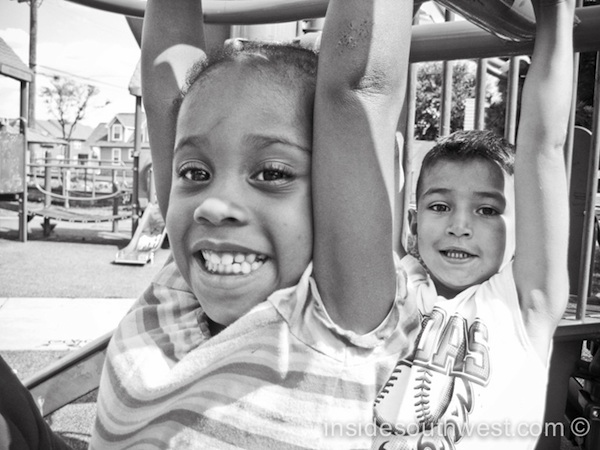 Enjoy some indoor time with family and friends in new ways. Look for opportunities to get together with others who live close to do things you normally don't do together. If you have a favorite television series or like to watch the games find who will be doing the same thing at the same time anyway. Do it together. Play-time with the kids, chores/tasks around the house, and cooking are all better with company. And when the company lives close it is even easier.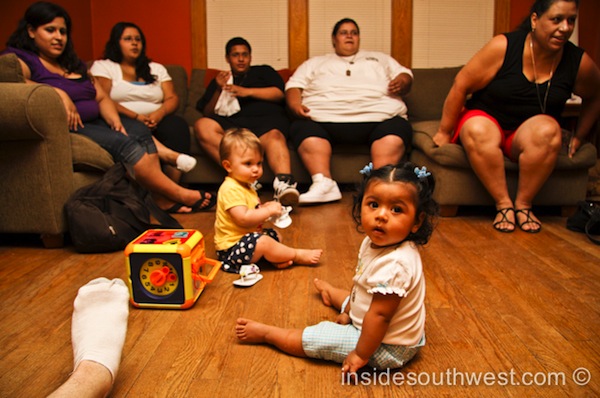 Opening your home or other private space (porch, front or back yard, garage) to people you love and care about is an exercise in hospitality. And it often encourages others to do the same. This is an easy way to strengthen our bonds with people we trust and care for simply by spending time together. At the same time it helps to build community.
2. Put Your Eyes (and Feet) on the Street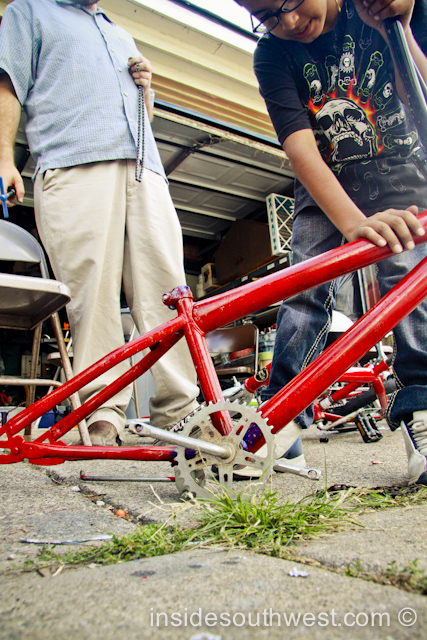 Come outside! Porches, parks, and sidewalks: populate them. This is something you can do with others from your house or with people down the street. It is something you can do casually or something that you can plan to do with a small group. If you decide to leave the porch and take to the sidewalk, then pick a destination. It makes it much easier to organize as you can have others meet you at the park or somewhere else enjoyable. It is fun, it is easy, and it increases our presence all over the community. It has been proven in communities across the globe that with increased presence of residents in a community comes a decrease in crime.
Having visible fathers and mothers walking around, increasing the presence of families, and in general having more residents out and about helps to create a wider impression of care and concern in the community. People mix, mingle, and get to know each other better. Make a point to smile, nod, and/or say hello casually to people who you see because it makes an impression. Additionally, while you're out on foot you learn to see your neighborhood in lots of new ways by simply putting your eyes and feet on the street instead of driving by at 25+ miles per hour where you miss what's going on at the street level. And it misses you.
3. Strike Up a Conversation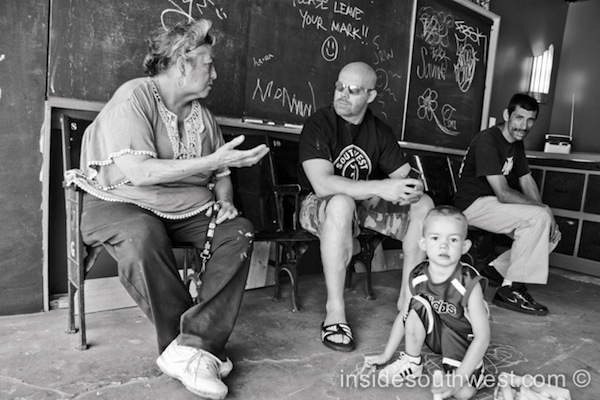 Think of a neighbor or someone in the neighborhood that is different from you (for example: age, opinions, race) and initiate a light conversation. In the process, you lighten the mood. Maybe this person is a neighbor, an employee at a business, or even the mail lady. Of course it should be someone with who you have low to no risk of confrontation. Chances are whatever differences you have are small in comparison to the current issues in the community.
Keep the conversation light. Or don't if you're up for a real challenge. But be ready to discover that you may have more in common concerning how you both feel about community than you knew. Additionally, a relationship can be formed in the process.
4. Recognize An Inspirational Individual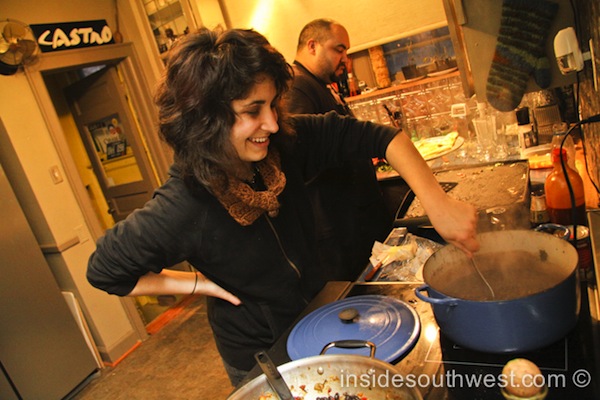 Identify someone in the community who inspires you or who you see as a leader. Tell them what you think of them. This could be a neighbor, a teacher, or even a business owner or anyone else. By communicating how they make you and other's feel you can encourage them and validate their efforts. And, if they are inspirational for you, don't they at least deserve that? Your comment could even motivate them to become more involved or come up with a creative solution to a problem in the community. This simple act can easily end up greatly benefiting the community. Recognition feels great! Pass it on.
5. Help Shape Your Community's Story
Be intentional to talk MORE about community issues, strengths, and assets with others who you know are engaged in the day-to-day struggles and will be involved to help overcome them. Be intentional to talk LESS about community issues with others who are not going to be involved in the problems or the solutions. This is where toxic dialogue begins.
At times it is even worse than crime itself when there is the perception that a place is full of crime and unsafe. This makes people act differently in ways that further break down community. Often this perception is out of proportion to the actual risk and often the risk is more closely tied to the daily routine of those affected. The exceptions to this are much less common, and just that... exceptions. An inventory and simple plan to reduce high-risk routines or behaviors can reduce your risk of being victimized. This is true whether you are in an "unsafe" community or not.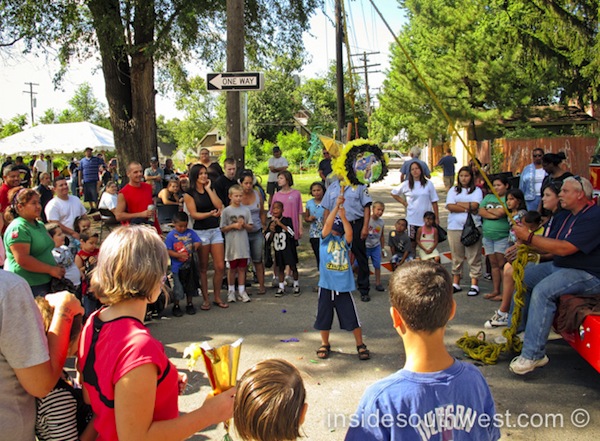 Sensational talk about the neighborhood can be tempting because people are always ready to hear about how bad things are. With amazing speed this negative information sharing creates diminished opportunities, backlash, and bias toward a community. Stopping it prevents rumors and encourages strength-based perspectives. Spreading the word about community strengths, assets, and opportunities with neighbors and visitors is also contagious. We have a choice in what gets spread around. You can help to shape your community's story and as a result it can be a story with a much better chance for a happy ending.
The suggestions offered here are successful if they can help identify people, places, and activities where you experience safety and a sense of community and increase how completely and how often you can enjoy these feelings. Spend a week trying to do at least three of the five suggestions. Afterwards, please share with us some things you did to put these suggestions in to practice! We will be compiling a list of real stories and suggestions based on your feedback to encourage others to do the same and to show people that we're alive and well here in Southwest Detroit.