By: Robyn Gee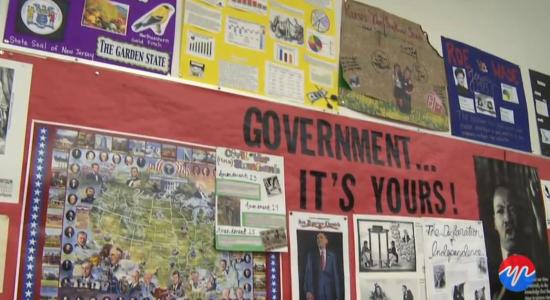 Photo Credit: Youth Radio

American Government classroom at Skyline High School in Oakland, Calif.
A recent study shows that only 39 percent of high school dropouts voted in the last presidential election, according to a study "Fault Lines in Our Democracy," done by Educational Testing Service.
There's a lot of research about how levels of education correlate with voting patterns, but for young voters who are still early in their education, some organizations such as Rock The Vote are pushing for more civic ed as a way to engage young people in the political process. Youth Radio visited two SF Bay Area schools to find out how civic education might impact young people's political engagement, especially in an election year.
Originally published on Youthradio.org, the premier source for youth generated news throughout the globe.
Youth Radio/Youth Media International (YMI) is youth-driven converged media production company that delivers the best youth news, culture and undiscovered talent to a cross section of audiences. To read more youth news from around the globe and explore high quality audio and video features, visit Youthradio.org