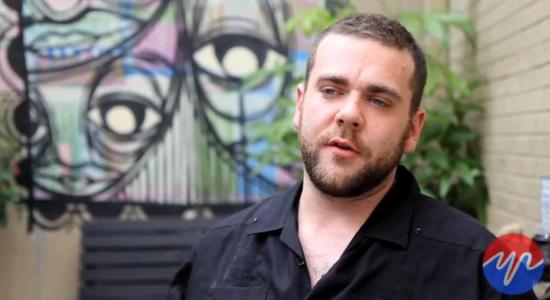 Photo Credit: CHAZ HUBBARD/Youth Radio

Ben Hooper. 26, works as a chef in Florida. He will not be voting in today's election.
By Chaz Hubbard
Today is election day -- when campaign volunteers put down their signs and hold their breath, waiting to see if their efforts paid off. Ben Hooper, 26, is a chef at The Bricks restaurant in Ybor City -- a happening neighborhood in Tampa, FL. While passionate about local politics, he will not be showing up at the polls. Listen to his perspective here.
Originally published on Youthradio.org, the premier source for youth generated news throughout the globe.
Youth Radio/Youth Media International (YMI) is youth-driven converged media production company that delivers the best youth news, culture and undiscovered talent to a cross section of audiences. To read more youth news from around the globe and explore high quality audio and video features, visit Youthradio.org