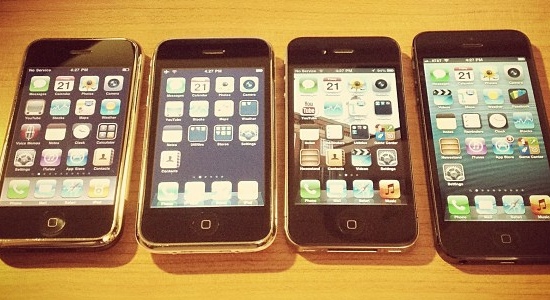 Photo Credit: Yutake Tsutano/FlickrCC
By Ashley Williams
My grandparents' generation didn't know the dangers of smoking cigarettes, but now we do. The major health question for my generation could be cell phones. There's still a lot we don't know about the risks, but some experts say we know enough to be concerned. Some recent studies have shown that the radiation from cell phones may be linked to brain and other forms of cancer in the body.
Joel Moskowitz, the Director of the Center for Family and Community Health in the School of Public Health at University of California Berkeley, has read the reports and become a loud advocate for informing users of the dangers. On a recent visit to his office at UC Berkeley, he offered three suggestions for what people can do to decrease their exposure to cell phone radiation:
1. Keep a safe distance from your phone. Joel Moskowitz suggests texting whenever possible, using an earpiece, and not carrying your phone in your pocket when you don't need to.
2. Don't use your cell phone in locations where the signal is poor, for example, elevators or moving vehicles. Moskowitz says, more radiation is emitted when your cell phone is struggling to find the nearest cell tower for service. He also says more radiation is emitted at the beginning of a call.
3. Don't sleep with your phone. Moskowitz recommends that you leave your phone on your nightstand instead of under your pillow.
Before we left, we asked Joel Moskowitz what one law he would pass to reduce the potential harm of cell phone radiation. He said, even though it would be controversial, he would prohibit the use of cell phones for anyone under the age of 21. That's not going to happen anytime soon. In the meantime, he suggests following these tips.
Originally published on Youthradio.org, the premier source for youth generated news throughout the globe.
Youth Radio/Youth Media International (YMI) is youth-driven converged media production company that delivers the best youth news, culture and undiscovered talent to a cross section of audiences. To read more youth news from around the globe and explore high quality audio and video features, visit Youthradio.org