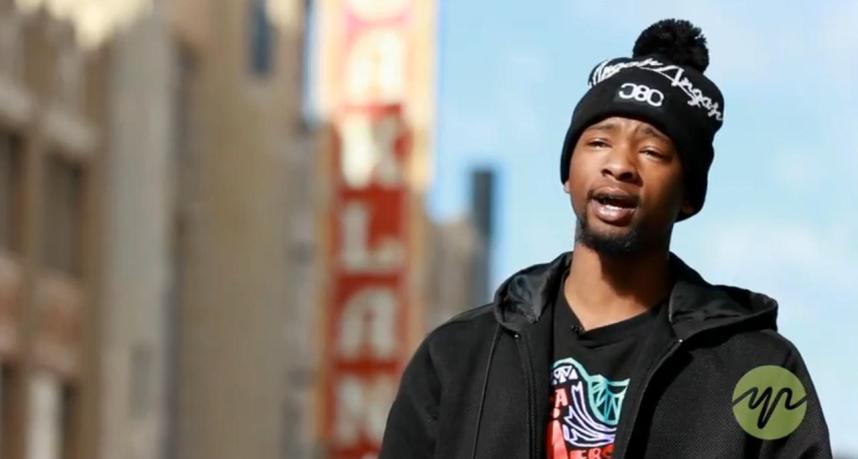 Photo Credit: Youth Radio

Jesus El, Founder of High Altitude, shares his thoughts on First Fridays in Oakland.
By: Chaz Hubbard, Jenny Bolario, Denise Tejada
Music by Luis Flores, Brandon McFarland, Derrick Underwood
Youth Radio explores how a shooting at First Fridays, Oakland's popular monthly street party, puts its future in limbo.
Originally published on Youthradio.org, the premier source for youth generated news throughout the globe.
Youth Radio/Youth Media International (YMI) is youth-driven converged media production company that delivers the best youth news, culture and undiscovered talent to a cross section of audiences. To read more youth news from around the globe and explore high quality audio and video features, visit Youthradio.org