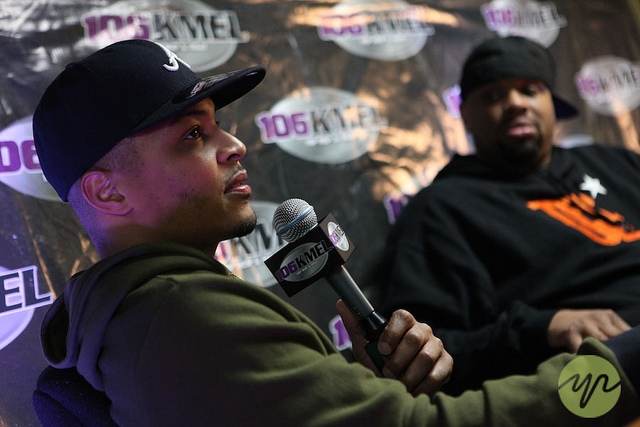 Photo Credit: @ DJ Tone Def

Rapper T.I. visited young people at Youth Radio in Oakland, CA.
By Brandon McFarland
Rapper T.I. is enjoying his new life as a law abiding citizen, but one thing that hasn't changed is his hustle. On a promotion for his upcoming album, Trouble Man, Tip makes a surprise visit to Youth Radio to impart words of wisdom to young people.
Listen to Youth Radio's podcast on Stitcher Radio.
Originally published on Youthradio.org, the premier source for youth generated news throughout the globe.
Youth Radio/Youth Media International (YMI) is youth-driven converged media production company that delivers the best youth news, culture and undiscovered talent to a cross section of audiences. To read more youth news from around the globe and explore high quality audio and video features, visit Youthradio.org