Spoiler alert: Do not read on if you have not yet seen Season 4, Episode 5 of PBS' "Downton Abbey."
Wow, things have just gotten so modern at Downton, haven't they? Between Edith's unwanted pregnancy and young cousin Rose's affair with a man whose color skin her family doesn't approve of, the Yorkshire manor is bursting with all of the scandals of your garden variety afternoon talk show lineup. The episode was also full of zingers, particularly from the Dowager Countess, but we'll get to those later. Things are happening at Downton, bringing heartache to the people whose lives we care about, but also making for one of the most solid hours of entertainment in Season 4 thus far.
As expected, Rose's dalliance with Jack Ross was not limited to their inappropriate dance at Lotus, the London night club where they met. We knew from the time she turned around to give the singer one last, lingering look (as she was practically dragged out of the venue by her Aunt) that we'd be seeing more of him. We just didn't know Rose would be so brazen about it. In celebration of Robert's birthday, Rose runs through the house, asking for quasi-permission from Cora and Mrs. Hughes to bring a London band to the house. Whether Rose is blindly unaware of race politics because of her youth or, in fact, knows she's about to cause a scandal is unclear. What is clear is that by the time Jack Ross enters the household, Carson lunges for his dinner knife in a manner so perfectly Carson, so perfectly outdated that we can't help but laugh, despite the horrid implication of it all. Jack is unfazed, presumably accustomed to shocking members of the elite class by the color of his skin. "Have you ever thought of visiting Africa?" Carson blurts out, drawing out his words as he hovers over the singer. What Jack answers next snaps the typically composed butler straight into agreement. "My people came over in the 1790s. We won't go into why or how." Winner: Jack.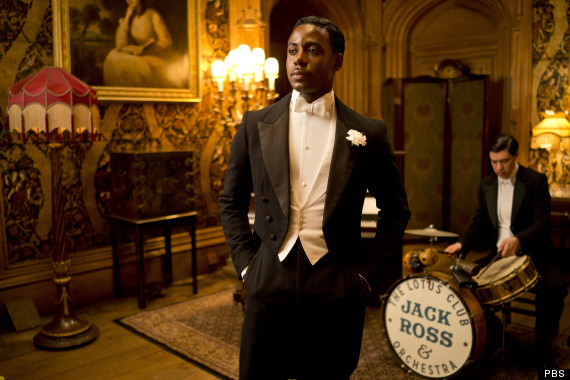 Jack also forces jaws to drop as the Crawleys move from the dining room into the adjacent room, where the jazz band is performing. Robert enters the room, stares aghast at the black man in front of him, then swallows and smiles the fakest smile that man has ever seen. Cora, the American who snubs snobbery and is gleeful in helping her household staff get a dinner table at a posh hotel restaurant, is genuinely overjoyed. Only Edith dares to cry out what everyone else is thinking: "Granny, is it really suitable that Rose has brought this man here?" The Dowager, full of wisdom as she is, shoots back: "My dear, we country dwellers must beware of being provincial. Try and let your time in London rub off on you a little more." For poor Edith, the irony isn't totally lost. If only Granny knew how much exactly her time in London had rubbed off on her.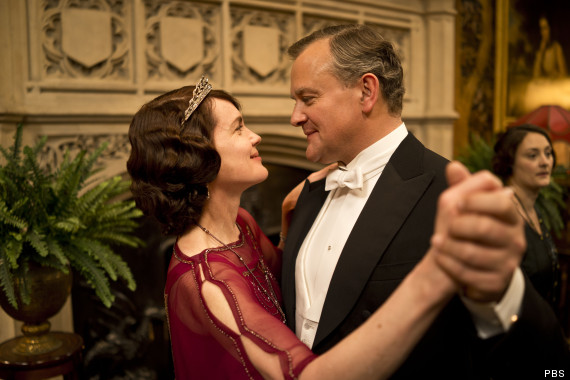 Meanwhile, London has rubbed off a little too much on impressionable Rose, who is caught making out with Jack underneath a staircase by Mary. Mary is shocked, but she knows better than to create a scene in front of Rose. But will Mary rat her out? We all know about the time Mary was caught sleeping with the dashing young man visiting Downton who later died in her bed. Mary was young once, too. How she handles the interracial romance between Rose and Jack in future episodes will be a true testament of her character.
While I'm glad to see (unexpected) diversity in a show like "Downton," I'm not optimistic enough to believe that this is at all a realistic portrayal. Black entertainers did exist across the pond in the 1920s (Jack's character is based on the real-life Leslie Hutchinson, a cabaret singer who achieved great popularity in Britain), but racial equality was all but non-existent, especially in closed-door societies such as the one the Crawley family dwells in. "Downton" has a tendency to gloss over certain class dynamics so that we end up watching a period soap opera that presents a Disneyfied version of history. Now, it's ugly race politics. Either the Crawleys are the most progressive family ever to have existed in 20th century England, or Julian Fellowes is giving these sensitive issues the soft treatment.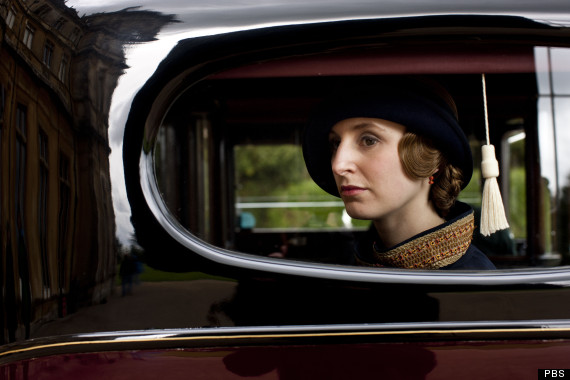 Many of you called it out, of course, but the other shocker of the episode is Edith's pregnancy. Poor Edith is already moping about the house, glum that she can't reach Gregson, who has gone missing in pre-Nazi Germany. She finally gets the mail she's been waiting for, only it's not from Gregson, but from the doctor she visited in London in last week's episode. For those of you who couldn't get a proper glimpse of the message, it read: "I am writing to confirm my findings of our recent consultation, in that your signs and symptoms are consistent with those of the first trimester of pregnancy."
Knocked up, potentially boyfriend-less and isolated from the world in her crystal cage, Edith is stuck in her own personal hell. As an unmarried woman of society, her options are grim: either abort the baby, or give it up for adoption. To keep the baby would cause more scandal to the already scandal-rife Crawley family. But my gut feeling is that there is a silver lining in all of Edith's turmoil. Baby or no baby, Gregson's untimely disappearance could mean that Edith stands to inherit Gregson's magazine. Edith has always been book smart but not street smart, and now experiences in love and men have conditioned her to be a powerful feminist voice. Surely Fellowes wouldn't put one our favorite characters through the wringer for the sheer sport of it, right? Surely there must be happier times ahead for Edith. Or perhaps this is just wishful thinking.
I won't go too much into the other bits of the show, as they were more side stories from this episode. Fellowes did a nice job contrasting Alfred and Jimmy, the country bumpkin and handsome try-hard sophisticate fighting for the attention of the same girl. Their roles have now flip-flopped: Alfred's star is rising thanks to his fancy job as a chef at the Ritz Carlton hotel in London, and Jimmy is desperately fondling girls in the dark. Molesley finally gets the job as footman (thank god). Anna and Bates celebrate their love over a romantic dinner at a hotel restaurant, despite the dark light that glistens in Bates' eyes that suggest he is after revenge. Mary has some -- what else is new? -- fabulously nasty retorts for one of the two visiting men who threaten her existence as an estate owner.
And the battle between Dowager and Isobel was an epic bitch-fest between two lovely old ladies who probably have a little too much free time on their hands. The boxing gloves came out as each tried to one-up each other, using young Pegg the gardener as a pawn. Ever the wise one, the Dowager realizes she was merely the victim in Isobel's process of self-healing: "Part of her recovery is going back to battle... Some people run on greed, lust, even love. She runs on indignation." As Doctor Clarkson snapped: "I'd say that was game, set and match to Lady Grantham."
"Downton Abbey" airs Sundays on PBS at 9 P.M. ET.
Follow Youyoung Lee on Twitter: @youyoung_lee.