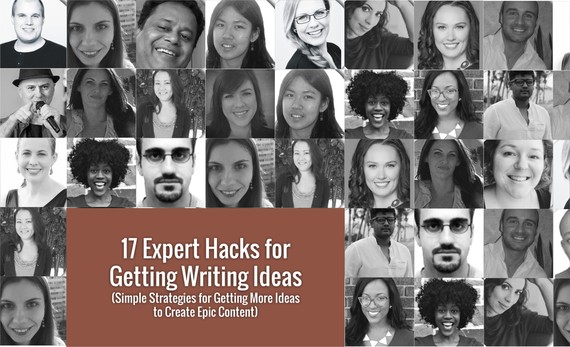 Let's face it:
All writers - rookie, intermediates, or veterans - experience writers' block.
And for most new writers, this becomes a huge cup of tea, leaving them wondering if they've chosen the wrong venture.
But lo, this happens sometimes.
Yet, leave it too long and it sabotages your writing dream.
If you're a budding writer, how do you get writing ideas?
17 experts took time to share their best hacks for nabbing more writing ideas when they're pushed to the wall by block or when they need a fresh perspective on their subject.
1. Dana Gore
Founder, I AM My Imagination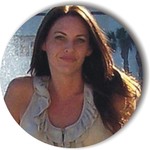 Life provides my writing ideas.
Because I use my own personal experiences to impact others, just about everything I encounter becomes a topic for me to discuss.
My niches are wellness, creativity and personal development. So if I'm having a bad week, it becomes a post about how I use healthy living to help me "cope." When I had to watch a loved one move away, I wrote about emotional maturity and letting go.
I follow these strategies.
I speak my truth, so I never run out of things to say.
I discuss what I'm passionate about. Passion provides color - and color offers possibilities.
I read other people's work. I'm inspired when I see people break the traditional rules of writing and still come across as interesting, sincere and genuine.
I
stay true to myself, so the ideas show up naturally.
Creator of iammyimagination.com and author of the book "A Simple Guide to Exercise Safety (What You Don't Know CAN Hurt You)" Dana Gore completed the curriculum at Fitness Institute International, Inc. as an outstanding graduate in 2009. As a wellness coach and freelance writer, Dana brings guidance to the public about how to achieve optimal health in a safe and structured manner while inspiring her readers to seek self-awareness and inner peace as a means to well-being in all areas of life.
2. Christine Caldeira Renee
Founder, The Frugal Single

I find that when I'm at a loss for writing ideas, my best strategy is to write down the topic or problem in my niche and think about it as I go about my daily tasks (I leave the "program" running in the background of my mind).
Sometimes, it takes a couple days before a really good writing idea pops up.
And other times, I'll get ideas while reading a book, listening to a podcast, or just writing nonsense about a general idea or topic. I've found that free writing helps get me to the best writing angle of a topic.
Most of all, what doesn't work is sitting still at my desk trying to think of something.
When I'm stuck, I have to get up and move.
Christine is a freelance content writer and editor with a background in management and marketing. She's super passionate about personal finance, digital marketing, and solopreneurship. Get frugal advice about your money at TheFrugalSingle or see how she can help with your business content plan.
3. Laura Pennington
Founder, Six Figure Writing Secrets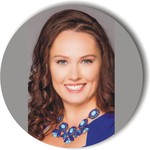 Google alerts! With most of my clients being in a particular field (personal injury law), it's my job to make sure I'm up to date on their field. I use terms like "car accident study", "surgical error research", or "FDA recall" and then I have a bank of emails of ideas to draw from. This works with all kinds of clients and deliver writing ideas directly to your inbox!
I also maintain a massive spreadsheet where I record potential writing ideas anytime I have one, which allows me to go back and draw from past inspiration. Used together, this allows me to come up with thought-provoking and timely blog posts geared towards my client's readers.
Laura Pennington is a former inner city teacher who left her teaching career to pursue freelance writing. A PhD candidate in public policy, she now teachers others how to build meaningful online careers. She blogs at Six Figure Writing Secrets.
4. Erik Emanuelli
Founder, No Passive Income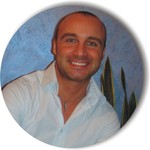 Most of my new writing ideas come from the things I do during my day. When I read another blog or I look through my social media feeds, I think to myself I could say something different about that subject.
Engaging with my audience also helps me discover new writing topics. I get two birds with one stone: I satisfy their needs and I solve their problems, plus, I find new ideas for my blog.
At the end, it's all about telling your point of view on things that probably have been written about thousands of times. Showing your personality and sharing your experience makes your blog worth reading.
I'm Erik Emanuelli, professional blogger and internet marketer. I run several websites, based on different business models. My main site is No Passive Income, where I share tips about blogging, social media, internet marketing, investing and online business.
5. Minuca Elena
Founder, MinucaElena.com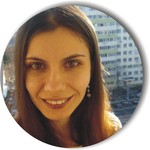 If you are a new blogger, you may feel that, although you've built your site a few months ago, you already wrote everything you know about the topic of your blog. I assure that is not true.
The best strategy to come up with new writing ideas is to get to know your audience better and truly connect with them.

1. You should join facebook groups and forums that are related to your niche. See what questions are often repeated and what are the main concerns that your readers have. You may consider these things very simple, but others don't have your experience. Write a blog post where you address this issues and provide a solution.

2. Try to remember what difficulties you had when you were in that situation. For example, if you have a blog about losing weight and you have been overweight, you can write about your own experience. This will make your readers relate with you more and you'll give them the confidence to pursue their goals.
3. Brainstorm new ideas with your blogger buddy (a close friend that blogs in the same niche).

4. Check amazon reviews of books from your niche. Pay attention to 3 and 4 stars reviews. These are written by people that liked the book, but they felt that it was incomplete. See what the author left unsaid and explore those topics on your blog posts.

5. Check your readers' comments. See what questions they ask you more often. It may not be obvious in the beginning, so that is why you should open all the posts you published in the last 6 months and read only the comments. You could also send an email to your most engaged readers and schedule a free 20 minutes call where you can find out what they want to learn from you.
After you have done all this research here are a few types of articles you can write:
I. You can create a list, something like "10 steps to... (the result you want your readers to achieve).
II. Write a "how to" guide. It can have a similar structure as the previous type of post, but you have to do it more in depth. Imagine that your readers don't know anything about that topic and you have to teach them everything from A to Z.
To have more success this type of posts, check similar guides that you can find online and come up with a solution to make the same thing in an easier way, with less effort and less time. For example, the title should be something like this "How to get more traffic from facebook without paying for ads".
III. Resource lists are very popular. Spend some time and make a research of the tools that people use in your niche. If it's a list of tools you can access online then you should contact those site's owners and tell them you mentioned them in your post. They may share it with their social media followers.
IV. You can make an ego-bait post. Basically, you make a list of top 50 bloggers from your niche, add photos, links to their site and a short biography for each one. After the post is published you contact them and share the link of the article.

V. You can make an expert roundup, like this one and you will get a lot of traffic. I have a high level of expertise in expert roundups and you can check my site in my bio profile.
The bottom line is that you need to be able to guide your readers to make an improvement in their lives. Write to provide value to others and to position yourself as an expert.
Minuca creates expert round-ups that provide quality content, bring huge traffic, get more quality leads and help bloggers connect with influencers. You can find her at her blog MinucaElena.com
6. Emily McGee
Founder, My Adaptable Career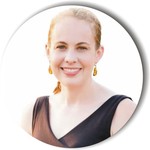 As a writer, part of your job is to serve an audience. It doesn't matter what genre you write in, you write for your readers.
With that goal in mind, I often get new writing ideas by listening. For example, on my blog, I write about best business practices for freelancers. I've joined several freelancer Facebook groups, and I spend time each week reading the questions people have about freelancing. When it's time to write a blog post, I know exactly what people want to read about. I also spend time reading forums like Reddit and Quora. There are large freelance communities in both places and because people post anonymously, they are quite open and honest.
If you need new writing ideas be curious and listen. Ask your readers what's bothering them or what's important to them. If you listen well, you'll get great writing ideas and you'll serve your audience better.
7. Melissa Chu
Founder, Jumpstart Your Dream Life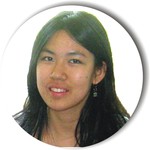 Ernest Hemingway advised writers to never think about the story before they began again the next day. He said: "I had learned already never to empty the well of my writing, always to stop when there was still something there in the deep part of the well, and let it refill at night from the springs that fed it."
In other words, when you aren't writing, go experience life.
I enjoy other things outside of writing - traveling, reading, trying new things. Being able to create experiences for myself generates new ideas for me to use. Sometimes multiple ideas can combine into one great idea.
My best writing ideas come when I step away from the computer. If you're stuck, do something fun, such as talking to a friend or taking in the scenery at your local park.
Carry a notepad as well. That next great idea might show up unexpectedly.
Melissa Chu shares ideas at JumpstartYourDreamLife.com on living better and making an impact through your work. Want to apply Hemingway's method for getting productive right after you wake up? I'll show you how.
8. Corinne Kerston
Founder, CorinneKerston.com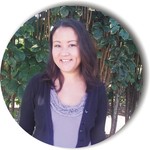 My #1 way to get new ideas is to just read.

Not just read blogs or articles in my niche. That does work, and helps me stay on top of what's going on in my industry, but I also love reading fiction. It's amazing what something completely unrelated to your niche can inspire. I have found new words to use, new ways to describe something, new facts to build a post around.

Caffeine addict, blogger, freelance writer. Corinne has been freelancing for 5 years, and now helps others find their freedom from the trial and error of being successful online. Her goal is to help others get over the frustration of not knowing what to do, and help them find their own best strategies for growth. Connect with Corinne on her website or Twitter.
9. Caressa Lenae
Creator, Spark To Launch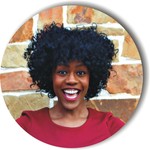 My best strategy for getting new writing ideas is to use my most recent experiences and create content from it. Sharing my most current experience is often the best time to share because I am at the peak of enthusiasm on the topic.
Here's a simple process for you test. So, in your most creative brainstorming setting, think back to the past two days and jot down a few events. Don't skimp out on the personal experiences, they count as well. Then, challenge your mind and think back a week. Then a month. Use your planners, calendars and journals to help brainstorm. I guarantee you have lived through an event worth sharing.
Here is my challenge to you, once a month sit for a brain dump session to recount your recent share-worthy experiences. Find the most intriguing, easiest to share and "I can't stop thinking about this" event and start writing.
Caressa is a toddler mommy, experienced business owner, and strategist who specializes in teaching new and aspiring business owners how to take their business ideas and launch them into successes. Caressa created CaressaLenae & Spark To Launch, a resource hub and business building program filled with everything you need to build a solid business catered to your lifestyle.
10. Andréa Jones
Founder, Socially Savvy School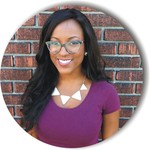 My best strategy for getting new ideas is simple: I keep an ongoing list of things I want to work on. The hard part is remembering to write ideas down as you think of them. For example, if I'm working on a project for a client, and I think of something that would be an awesome blog post idea, I write it down in Evernote. My Evernote document makes it easy to add ideas whether I'm at my desk or on the go with the mobile app. Then, when it comes time to write, I have a list of ideas ready and waiting for me! Generally, I have way more ideas that I have time to do them all... which is a great place to be in my opinion.
Remember, the most important step is to keep the list going! Always add it to it when you think of something and before you forget.
Andréa is a Social Media Manager, Blogger & Community Builder who creates engaging and beautiful content for lifestyle brands, startups, and small businesses in the fashion, wellness, and e-commerce industries. Additionally, Andréa has recently started an online school teaching social media techniques for online businesses. Join her at Socially Savvy School.
11. Maj Wismann
Founder, MajWismann.com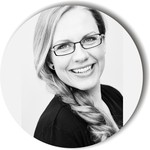 I have written more than 500 blogposts on my Danish very visited website and I always write about my clients problems and what they can do to solve them. I always ask myself what my clients 5 biggest problems are and how I can teach them something about getting rid of these problems. If I need writing ideas I usually set my alarm on 30 minutes and brainstorm about what questions my clients may have in relation to those problems. You can always start by asking the 5 "star" questions. Why is it a problem? Who gets the problem? When doe the problem occurs? How does it feel to have this problem? What can you do about it?
If you use 30 minutes writing answers to those 5 "star" questions I bet you have a bunch of new writing ideas to blog about that will be helpful to your audience. (150 words) ;-)
Maj Wismann is a clinical sexologist & relationship therapist and mom of two sons. She helps women around the world get their love and sex life back. Visit Maj at Majwismann.
12. Tuhin Adhikary
Founder, Serp Daddy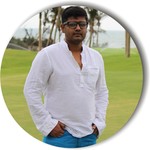 My best strategy for getting new writing ideas is, Freewriting. Whenever I juggle with the new ideas, I simply set the time frame of 15 minutes exclusively for freewriting. And in those 15 minutes, I let my thoughts flow freely on my computer screen and I don't worry about the typos, spellings or any other surface-level issues of grammar and style. I continue writing whatever come in my mind because, in that time lapse, I just jot down things in a very open and free way.
After that, I start filling the text in between where I've missed something. This allows me to add new nuggets of insights. It really helps me in developing new writing ideas. I believe freewriting, gives you the ultimate freedom to write without caring about your tone and writing style, you just have to write your heart out there.
And the best about freewriting is, if one don't discover any new ideas, one can stir up his creative mind and unearth tits bits of raw concepts buried deep in the mind can be developed.
Tuhin Adhikary is the founder of SerpDaddy.com . Expert in Internet Marketing campaigns, specialised in Organic SEO, Search Engine Marketing (SEM) and Social Media Marketing. Since he discovered the endless flow of money going through the internet he started making money since 2010. His new goal is sharing information, helping people to make money and increase their earning.
13. Louie Luc
Founder, Buzz Nitrous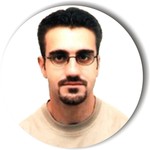 When I'm running out of ideas and I really need to write... I just stop trying too much. If you're pressuring yourself, you will only get more confused and won't think straight.
So I go and do something else. Like simply getting up from my desk and going to the... bathroom, to the kitchen or to the living room. This might sound weird, but I get the best ideas everytime I do this.
If I don't, I usually surf the Internet and read other people's posts, comment on their blogs or post a new reply to a forum thread. Reading and commenting might get you in the right mood to get fresh new ideas and finally start writing. It sure helps me get going.
Louie Luc is a lifelong writer who drafted two unpublished books at a very early age and has loved it ever since. Presently, he writes for several blogs (including his own, Buzz Nitrous) about numerous topics.
14. Mi Muba
Founder, Pollution Pollution & Be A Money Blogger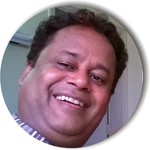 I firmly believe that without a wonderful idea we can create nothing noticeable. Presentation does have its own value but without a big idea even a marvelous display of your work can never work.
My strategy to get new ideas is "openness". It means remain open to get new idea from any source and while doing any kind of work. Be alert while doing any work related to your field and try to flip every new thing you notice there with the assumption of "what if".
It means simply assume how that thing had been if it would have been made like this or like that. This thinking pattern will give you series of new ideas and may be a few of them not good but at least one of them must have power to attract your attention and you can easily execute it to create your next blog post.
Mi Muba has been blogging for the last five years. He manages his blogs Be A Money Blogger and Pollution Pollution. He earlier contributed more than 1,000 posts in two UK-based popular blogs as ghost writer. You can meet him on Facebook, Twitter and Google Plus to learn money blogging.
15. Dragos Roua
Founder, DragosRoua.com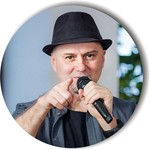 The best strategy is to making writing part of your life. It's not like you write only when you are at your desk, or when you go in a coffee shop. Nope. It's happening all the time.
So, when I started to blog, 8 years ago, I also created this habit of capturing ideas. Every time I observed something that could potentially be a topic of writing - a correlation of some sort, some metaphor, anything - I simply stopped, pull out my iPhone and wrote it down. Didn't matter that I was in the middle of the road, or in a restaurant, or whatever. I just stopped anything that I was doing and captured the idea.
Of course, in the beginning it seemed awkward and it felt like I was wasting time. But soon I realized that my ideas folder was constantly filling up with new and new ideas. Even today, after more than 1000 articles written (for my blog, for LifeHacker or on Medium) I still have a folder with at least 20-30 fresh ideas that I can use every time. So, make it part of your life, be prepared to have ideas (and capture them) anytime.
Dragos Roua is a serial entrepreneur, ultra-marathoner and self-improvement blogger with a constant presence in the top 100 self-improvement blogs of the world - http://dragosroua.com. He wrote and self-published 9 books, some of them translated in other languages, like Korean or Farsi. He also thinks happiness is a process, not a goal.
16. Søren Riisager
Founder, Webjuice.dk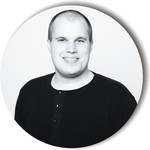 Whenever I need an idea for writing great content, I turn to Rebutter.me.
Rebutter is a free online tool, ideal for anyone who works with communication. The software collects all kinds of questions - related to any word or topic you search for - from the Internet, and all you need to do is fill in the word or topic you wish to write about.
As soon as you press the "Search" button, the tool starts searching and collecting, and within a moment you have a long list of questions regarding your chosen topic. Questions, which people out there are looking for the answers for - questions ideal for getting new writing ideas for stuff that people actually have an interest in.
Søren Riisager works with search engine optimization and is the founder of the Search Marketing bureau Webjuice.dk. which is one of the most popular SEM bureaus in Denmark. He is the developer of Rebutter.me and besides his job at WebJuice, he is a part-time lecturer in Search engine marketing at the International Business College in Denmark.
17. Lesley Vos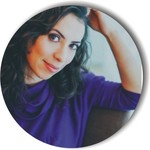 "Oh no... I need a content idea... Again. Meh...", every content writer thought at least once.
Yes, writers are creative people. As a rule. But the problem of writer's burnouts continues to be relevant; otherwise, we wouldn't read all those how-to-deal-with-blocks articles all blogs about writing holds their duty to publish.
I had a chance to describe five proven ways of getting new ideas when wrote a post for Kevin J. Duncan's blog.
They all work for me, but my best strategy remains freewriting: I was a bit skeptical about it first but changed my mind after noticing I got 2-3 new ideas for my blog posts after each freewriting session. You just sit, take a pen, and write.
Simple as that, huh?
But remember: your idea is worth nothing. No one cares about how awesome it is.
What you are going to do with it and how you are going to represent it - that's what matters.
In addition to writing for Bid4Papers blog, Lesley Vos is honored to contribute content to awesome bloggers and respected publications on digital marketing and social media. Follow her on Twitter to see more works or just say hi.