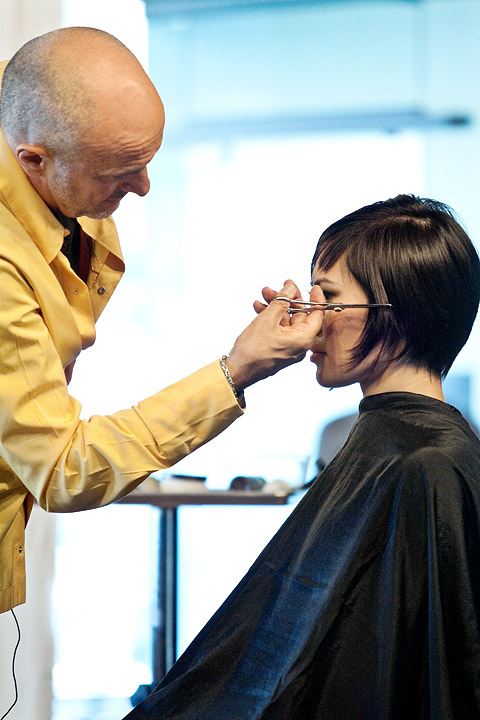 What makes a $300 haircut better than a $20, $60 or even $100 haircut? What does that big number really indicate? You have likely asked this question time and time again in your search for the right Salon and Stylist. No doubt, you have found countless rave reviews of many high end Salons, but you just haven't been able to justify the price when you can find a multitude of less expensive options.
And you've tried those less expensive options again and again, hoping to find that special combination of skill, service and affordability. But you're continually unhappy, getting cuts from a different stylist every six weeks, and not liking a single one.
Well here's the secret behind the $300 cut: it reflects the experience of the Stylist and the longevity of the haircut. The true test of a great haircut is not just how it looks on the day of the cut -- but precisely how well it grows in. Any stylist with that kind of price tag has been in the industry long enough to know every hair type, every face shape, and every lifestyle, and will be able to customize your cut, right down to that cowlick in your bangs that always drives you crazy. And that haircut will last you six months or more, meaning more bang for your buck.
Here's an even bigger secret: the Stylist charging $300 is the Master Stylist and knows not only what is best for your hair, but who amongst his colleagues has the right skills (and shhh ... the right price) to be a perfect fit for you on your return visit. Furthermore, if you simply cannot afford the cut with the master, but a $150 haircut is within your means, book a consultation with the master and he will direct you to the member of his team who is just right for you.
So while $20 can buy you shorter hair, $300 can get you invested in a lifetime of hair styles.