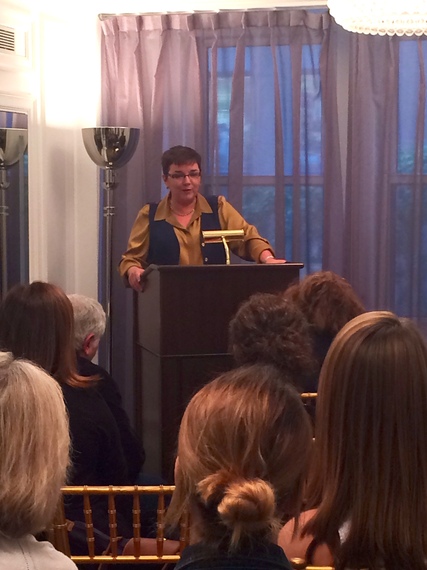 A hairdresser's craft involves a lot of repetition: Consult, Cut, Style, Repeat. As such, everyday behind the chair, I continually seek new ways to make the routine fun. And while hair is absolutely my passion, I invest my time out of the Salon in my other hobbies: practicing yoga, working on my country home, traveling to Africa and Asia, and any number of activities to enrich my life. An added benefit to exploring other interests is the endless source of conversation material the experiences give me. I love to share stories with my clients, and I love to hear their stories in return.
This is how I learned about the phenomenal career of my client Cynthia Branigan, founder and president of the animal welfare organization Make Peace With Animals, and author of two books about her passion, Greyhounds. In the 27 years since the inception of Her organization, she has successfully placed over 5,000 retired racing Grayhounds in good homes with caring owners. I found that completely astonishing: 5,000 lives saved. By the end of my first hair cut appointment with Cynthia, I felt so strongly that her message could enrich the lives of others, I invited her to host our 15th "Salon in the Salon" Event.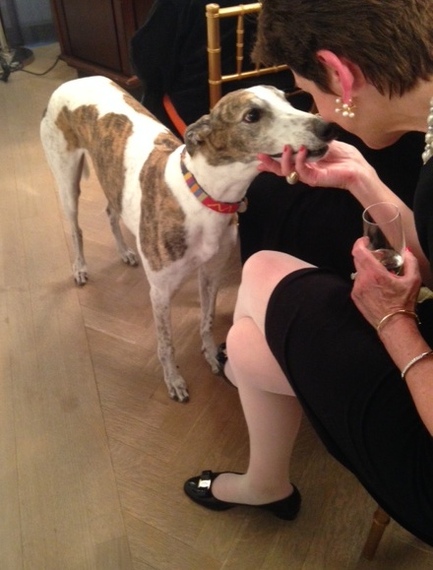 All of our "Salon in the Salon" hosts have made great contributions in various fields, from literature, to the sustainable food movement, to personal wellness. But Cynthia's message has been the first to encourage us to look outside of ourselves and help those who can't help themselves - the animals that we have employed for our gain or amusement. And she was the first host to bring a guest of honor to her event, former racing greyhound, Jack. The handsome and noble hound had command of the room for the evening. To see such an elegant animal living his post-race life in the comfort of a loving home is inspiring. And the thought that 5,000 other hounds have experienced similar good fortune, thanks to a wonderful group of volunteers, is entirely heartwarming.
If you or someone you know would like to help Cynthia and her organization with future placements, please visit their website. As their motto says, "Make Peace With Your Self, Make Peace With Each Other, Make Peace With Animals."
Thank you to Cynthia Branigan and Jack for making our 15th "Salon in the Salon" Event a success!